Formby Festival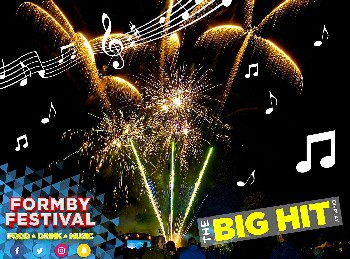 FRIDAY, 14 July 2017, is our fantastic tribute night to include Robbie Williams. Recognized as one of the leading Robbie Williams Tribute Acts, this superb tribute act has appeared, on Channel 4 and ITV and has performed in 15 countries! Not only does he look the image of Robbie, he sings and entertains exactly like the main man himself. Don't miss this at Formby Festival 2017.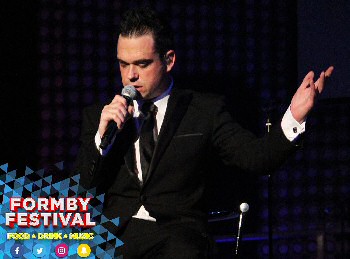 Cilla Black; Step inside Love is an authentic, respectful and professional tribute to the much loved, national treasure Cilla Black who sadly passed away recently. The Cilla Show; Step Inside Love features the amazing vocals and talent of Kate Bell and will take you back to the golden musical era of 60's and 70's!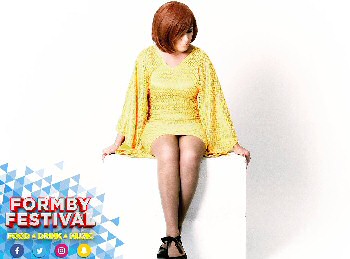 The show is a must see, you won't catch it anywhere else, but at Formby Festival.

Saturday, 15 July 2017, is:- 'THE BIG HIT DISPLAY' There's no denying that one of the biggest highlights of the weekend is the Formby Festival Musical Firework Display, and this year it'll be bigger and better than ever! Make sure you join us, on Saturday, 15 July 2017, as we wow you with a lighting, special effects, music and fireworks extravaganza. This year's theme will focus on the biggest and greatest hits across the decades; from the 70's up until present day! The display will last approximately 12 to 15 minutes, you won't want to miss out on it!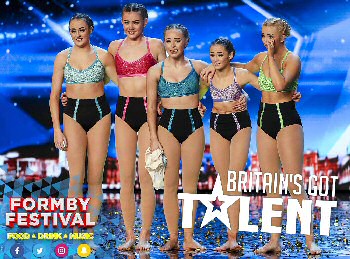 Sunday 16 July is our carnival day with the fantastic KATUMBA band bringing a carnival atmosphere to the event.

There is something for all ages bringing food, drink, music, chef demos, kids cooking and attractions for 3 days and don't forget our fantastic. Don't forget our fantastic bake off competition which you can enter and will be judged by a celebrity chef!

You can now purchase tickets on line and come through a dedicated entrance with pre purchased tickets. They are also cheaper online at:- FormbyFestival.Co.UK.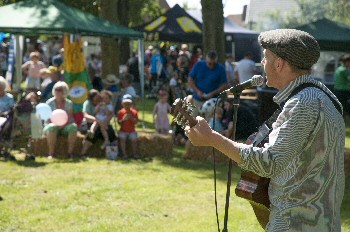 ---
Have your say on the Liverpool City Region Rights of Way Improvement Plan (2018 to 2028)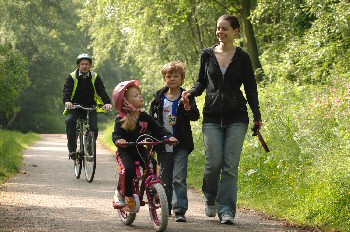 CONSULTATION for the Liverpool City Region Rights of Way Improvement Plan is now underway. This is a joint 10 year plan prepared by the 6 Liverpool City Region local authorities and Merseytravel, on Behalth of the Liverpool City Region Combined Authority, to improve the local network of public rights of way. There are 671 kilometers of rights of way in the Liverpool City Region made up of Footpaths, Bridleways and Byways. Besides their recreational value, rights of way can be a handy way of getting to work, School and amenities and form part of the wider access and transport networks. Copies of the plan can be viewed at:- Council One Stop shops and Public Libraries or by going online. All comments received before the consultation closes, on 29 September 2017, will be considered before the final plan is prepared and published.

Steve Darcis beats Marcus Willis in Liverpool International Tennis Tournament Final
Photos from Northern Vision via Propaganda-Photo.com.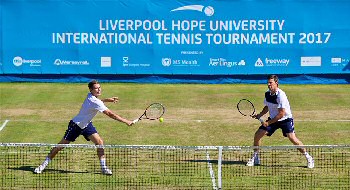 STEVE Darcis (BEL) won the 16th Liverpool Hope International Tennis Tournament beating Marcus Willis (GBR) 7-5 6-3 in glorious conditions at Liverpool Cricket Club. Willis, who incredibly made it to the the 2nd round of Wimbledon last year having won 2 qualifying events, was playing in Liverpool for the 1st time. Willis is hoping to get a wildcard into the Wimbledon main draw this year and his match against Darcis (ranked 330 places higher in the ATP rankings) has been fantastic preparation for the British hopeful. The final was evenly matched, despite the ranking difference, and thoroughly enjoyed by the Liverpool crowd giving Willis a huge boost of confidence as the summer grass season really kicks off in London next week. The Women's Singles final was won by Polona Hercog (SLO) who beat Corrina Dentoni (ITA) 6-2 6-4.
Full results for Women's Singles, click on this LINK.
Full results for Men's Singles, click in this LINK.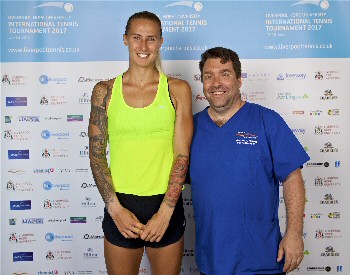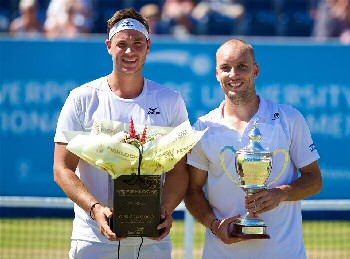 ---
Special School set to expand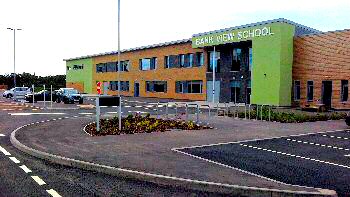 PLANS to expand the number of places at a special School for children with autism in Liverpool are set to get the green light. Under the proposal, Bank View High School in Fazakerley - which is rated 'Outstanding' by Ofsted; will expand by 28 places to 178, from September 2017. The increase is to help meet demand for Primary School pupils diagnosed with the condition, or who are being assessed. Following a successful pilot project, 16 of the 28 places will be located at Croxteth Primary School in a centre managed by Bank View.

Assistant Mayor of Liverpool and Cabinet Member for Schools and Education Cllr Nick Small said:- "We are hugely proud of the support our special Schools provide to our young people and this expansion of services is good news. This proposal will allow the sharing of good practice and will help prepare children with Autistic Spectrum Disorder for their next stage of learning, having developed social skills, independence and self esteem."

Bank View High School opened in 2015 as part of Mayor of Liverpool Joe Anderson's ₤169 million School rebuilding programme which has seen 23 Schools, rebuilt or significantly improved. Following approval by Liverpool City Council's Cabinet, in early June 2017, statutory notices are being published and a consultation held, after which a final decision will be made.
---
New play areas set to be approved
A ₤1.5 million programme to deliver 20 new and improved play areas across Liverpool is set to be approved by the Cabinet. In 2016, the City Council agreed in principle to spend ₤1 million using Section 106 contributions which are paid by developers as part of planning agreements and drew up a list of potential sites. Following extensive consultation, the Council has now identified 20 locations and is committing to spend an additional ˝ a million pounds on top of the budget originally earmarked, meaning it can deliver better quality facilities. Some of the sites, such as Canning area, have been included following representations from local residents and ward Councillors.

Deputy Mayor, Cllr Ann O'Byrne, said:- "Our children deserve the very best facilities to play in, and we have spent a long time working with ward Councillors to make sure that we are investing money in the right areas. Many of our young people live in terraced houses with limited outdoor space, so it is important that they have a local play area which they can use."

Many of the sites will focus on natural play; using materials such as treated wood, while others will be redeveloped using more modern equipment.

Councillor Steve Munby, cabinet member for neighbourhoods, said:- "This programme shows the importance we attach to having play areas right across the City. And we are funding in a way in which they will go hand in hand with developments in the City developers will pay for play."

Play areas in new locations will be at:- Camp Hill in Allerton; Score Lane Gardens in Childwall; Norris Green Park; Croxteth Park (West Derby Gate); Wavertree Playground; Windsor Gardens in Clubmoor; Ackers Hall in Yew Tree; Canning area near the City centre; Clarke Gardens in Allerton and Beechwood Gardens in Cressington

Major Improvements to existing playgrounds, including new natural play areas will be at:- Banks Road in Speke/Garston; Blackrod Recreation Ground in Speke/Garston; Everton Terrace; Kirkdale Recreation Ground; Netherley Park; Parkhill Public Open Space; Rice Lane in Warbreck; Richmond Park in Anfield; Thirlmere Public Open Space in Everton and Walton Hall Park.

If the report is approved at a meeting, on Friday, 23 June 2017, work will begin immediately in phases and be completed by late 2017.