Virgin V Festival 2017 is set to bring you the best in Pop
ALREADY boasting an unrivalled line up bursting with the freshest pop talent from across the globe, Virgin V Festival 2017 and this star studded line up now includes British golden girls:- Ellie Goulding, Jess Glynne and Ella Eyre and lots of others... If you do not already know, Virgin V Festival takes place over the 19 August and 20 August 2017, in Hylands Park, Chelmsford and Weston Park, Staffordshire.

Huge performances will come from pop sensation P!NK, who is set to:- "Get The Party Started" with her incredible acrobatic stage craft and major pop anthems as well as British golden girls Ellie Goulding, Jess Glynne and Ella Eyre who all return to the Main Stage across the weekend with a surplus of smash hits.

Jason Derulo will be turning the temperature up with his club bangers including:- 'Want to Want Me', 'Talk Dirty' and his latest anthem with Nicki Minaj, 'Swalla'. Bringing the party classics will be Clean Bandit, known for their unique blend of Grammy winning classical and dance music, alongside Anne Marie who features on their number 1 hit 'Rockabye.' James Arthur is set to perform fresh off the back of his North America tour where he's taking the States by storm with heart felt guitar tune:- 'Can I Be Him', while the UK's most loveable boy band The Vamps are sure to get the crowd dancing 'All Night.'

Leading the newly announced V Street Stage Powered by Utilita Energy line up at Staffordshire, on 19 August 2017 and Chelmsford, on Sunday, 20 August 2017, is British singer songwriter Zak Abel, who rose to fame on Gorgon City's UK Top 20 hit 'Unmissable.' Having worked with a host of big league producers from Kaytranada to Wookie, he'll be dropping his hotly anticipated debut album:- 'Only When We're Naked' just ahead of hitting the stage at Virgin V Festival this summer.

Brit School graduate Imani Williams stormed up the charts, last year, after featuring on Sigala and DJ Fresh's track:- 'Say You Do', having then went on to record:- 'Don't Need No Money' with house DJ's Sigala and Blonde, making her an act not to be missed this summer.

Playing host to some of the world's hottest talent, the V Street Stage Powered by Utilita Energy will also welcome Unsigned Music Award winner Jerry Williams. With 5 million streams on Spotify and acknowledgments from BBC Introducing, the self producing pop songstress is a one to watch.

London lad, SLANG also joins; bringing the soulful, poetic sound of his self titled EP to the Virgin V Festival crowds, alongside viral phenomenon NAATIONS, electro pop sensation Alex Ross and Scottish singer songwriter Callum Beattie.

Tickets are now on sale with fans advised to visit:- VFestival.Com for official outlets.
---
Ed Sheeran announces 2018 Stadium Tour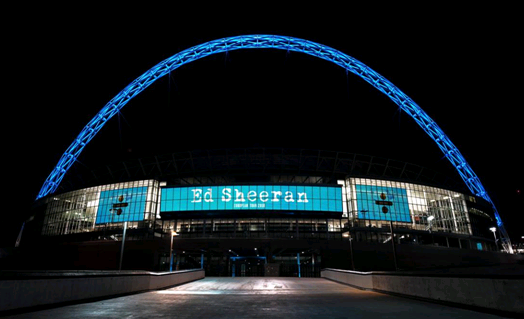 FOLLOWING his triumphant Glastonbury Festival headline performance, Ed Sheeran is delighted to announce his nationwide 2018 UK stadium tour, marking the biggest tour of his career to date! Kicking off at Belfast's Boucher Playing Fields, on 9 May 2018, Ed will follow with shows in the Etihad Stadium, Manchester, on 24 May 2018. He will finish the tour at Cardiff's Principality Stadium, on 22 June 2017. General sale commences, on Saturday, 8 July 2017, at 10am, aside from Belfast, which will be on sale, at 9am, on the same date, at:- EdSheeran.com.

NB - there are no presales for this tour. All tickets will only become available, on Saturday, 8 July 2017, at 10am, aside from Belfast, which will be available, at 9am, on the same date.

Ed's 2018 tour news; which is on course to become the UK's biggest tour routing of 2018; closely follows the troubadours' phenomenal Glastonbury headline performance. Commanding thousands, at the Pyramid Stage, on Sunday evening, pulling in 1 of the festivals' biggest ever crowds, and with over 3 million viewers tuning in from home, Ed continues his rise as one of the world's most successful and unique musical talents. Next year's tour will see 26 year old Sheeran return to Wembley Stadium for the first time since his record breaking stint in 2015, when he became the 1st ever artist to play the stadium solo [with just his loop pedal and guitar] over 3 consecutive, sold out nights.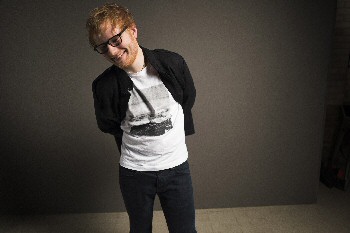 Released in March this year, Ed's 3rd studio album:- 'divide' reigns as 2017's biggest selling album of the year thus far, having sold over 8 million copies, globally, in the space of three months: 2 million sales come from the UK alone. Not to mention Ed's gigantic comeback single:- 'Shape of You' which is discribed as a track that has surpassed 1.5 BILLION streams in less than 6 months!
It was recently announced that Ed, who was recently awarded a Songwriters Hall of Fame 2017 Hal David Starlight Award for his contribution to music, is soon to be honoured with an MBE for his services to music and charity.

2018 UK Stadium Tour Dates and Locations:-

► Wednesday, 9 May, Belfast, Boucher Playing Fields.
► Thursday, 24 May, Manchester, Etihad Stadium.
► Friday, 1 June, Glasgow, Hampden Park.
► Friday, 8 June, Newcastle, St James' Park.
► Friday, 15 June, London, Wembley Stadium.
► Saturday, 16 June, London, Wembley Stadium.
► Friday, 22 June 2018, Cardiff, Principality Stadium.

Ed and his team have a strict stance against anyone using secondary ticketing websites for profit. On this tour, any tickets that are resold will not be valid unless they are bought and sold through Ed's official resale partner, Twickets, which allows fan to fan sales at face value + booking fee only; this means no profit to touts and no 1 getting ripped off. On all the stadium dates you will be required to bring your tickets, booking confirmation and credit card, plus a valid form of ID or you will not be granted entry to the show.
---
Lions ₤1,800 gift to maternity unit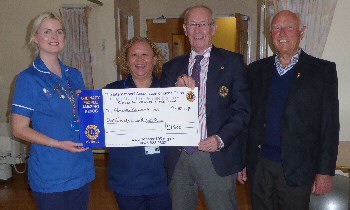 DOUGLAS Valley Lions Club are helping relatives of expectant mums have a more comfortable stay when visiting Ormskirk Hospital. The West Lancashire fundraisers gave ₤1,800 towards recliner chairs in the Maternity Assessment Unit for relatives needing to make extended stays. The donation will also allow Southport and Ormskirk Hospital NHS Trust to buy three further chairs at a discounted rate. Evan Jones, club treasurer welfare officer Harry Johnson presented a cheque for the money to Shirley Pennington, Clinical Lead Midwife for Maternity Assessment Unit, and midwife Carly McNally.
---
Liverpool students look to the past to create game of the future
WITH an incredible range of consoles, enabling virtual reality gaming with interactive experiences and multiple; even global; player options, arguably we're living in the golden age of gaming right now. Yet, for four Liverpool John Moores University (LJMU) students the simpliCity of popular 1980's platform games will always reign supreme.

Some 30 years before the BSc Computer Games Technology students were born, a game that launched the career of a certain plumber inspired the winning game of LJMU's annual GameJam competition, now in its 3rd year.

The winning game, Tiny Tuggers, was inspired by the smash hit computer game, Super Mario Kart, which was first launched in 1985. Sharing a platform gaming style, with 'power-up' features, Tiny Tugger racers are required to collect items to the detriment of the opposition(s) through its three levels to complete the game and win.

Neatly answering the GameJam 2017's brief, to create a marathon game themed by 'steam technology,' a nod to the Course Leader, Dr. Stephen Tang's work on 'The Danny' a restoration project to revive the Daniel Adamson steam boat.

On winning, LJMU student, William Langley, 23, from Garston Liverpool, said:- "A lot went into the game planning, the power features and multiple levels, including the bath, kitchen sink and garden pond level visuals. Our strategy was to keep the game routes simple, then impress by increasing the number of players; with more players around the screen, the game becomes more fun and competitive to gamers. We're thrilled to have won GameJam 2017, and will be back next year to make sure we retain our winners title."

On judging the competition entries, BSc Computer Games Technology Course Leader, Dr. Stephen Tang, said:- "It's great to see the week-long competition result in such high quality completed games, that are a joy to play. The buzz at the university surrounding GameJam is infectious. The students' competitive sides come out, as all teams gear up to win the title of GameJam 2017. I am very proud of the standard of work entered in to this year's competition, each year my role of judging the talent here at LJMU gets harder and harder."

GameJam is open to LJMU students and any external budding gamers wishing to take part and compete. The competition runs annually, in June 2017, to close the academic year. Winners receive ₤200 worth of Amazon vouchers to aid study and hobbies in gaming.

To find out more about Liverpool John Moores University visit their website.
---
Southport firefighters to hold charity car wash for victims of Grenfell Tower disaster
FIREFIGHTERS from Southport Community Fire Station will be holding a car wash, at the Station, on Saturday, 1 July 2017, to raise money for the British Red Cross London Fire Relief Fund, which is helping people affected by the devastating fire at Grenfell Tower, and The Fire Fighters Charity. All are welcome at the event, which will run from 10am to 4pm. Watch Manager Dave Shanahan said:- "As firefighters, we were heartbroken by the devastating fire at Grenfell Tower and the consequences for the residents who lost loved ones. Our thoughts also went out to our colleagues at London Fire Brigade who did their very best in unimaginable conditions. As a Station we decided right away to hold a car wash to raise money, to help all those involved in this tragic event." A portion of money raised will also be donated to The Fire Fighters Charity, which supports fire service staff in times of need.

Checking in on Miss Liverpool City Region 2017's training
Photos and video by:- VAMPHire.com.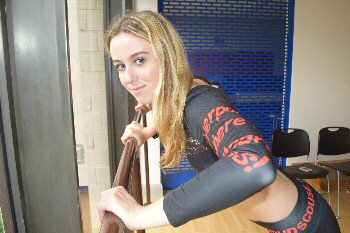 THIS years Miss Liverpool City Region winner, Elli Wilson, is ready to raise the bar in her quest to compete in the fast approaching Miss England competition, in Birmingham. With just days to the event, that could see her going on to Miss World, we popped over to the West Kirby Concourse Leisure Centre to see Hayley Lundy training her.
You may think being beautiful is the only key ingredient when is comes to winning Miss England, but you will be surprised to know it takes far more... Beautiful looks are only 1 of the many key ingredients that included personality along with other elements such as fitness, charitable work, talent and lots more.

Thanks to Hayley, the Fitness Queen, Elli is getting 1 of the many sections polished, as she builds up her strength and fitness up to ensure she has a good chance of putting Liverpool on the map in this year's competition, and hopefully on the World map.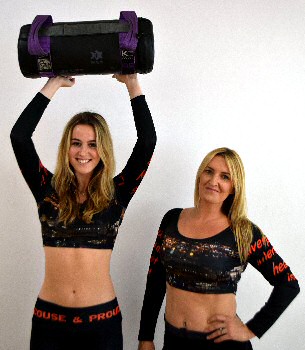 Her personal trainer Hayley Lundy says:- "I think it's a really positive message to set by incorporating fitness into the Miss England competition. In the past modelling has been associated with simply being slim which can be linked to poor eating habits. Having fitness ensures the models eat well and keep fit. If they don't eat a good diet then their energy levels and fitness will show for it! Elli is a lovely girl, really positive and well grounded. I think she's going to do a fabulous job representing Liverpool. All the fitness work we have done has shown her determination and staying power! We are following high, intensity, interval training know as HIIT because the competition requires a combination of strength and fitness elements! If you would like to follow Elli's fitness journey add my Instagram account hayley_lundy_fitness"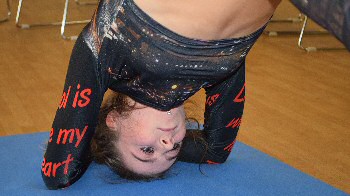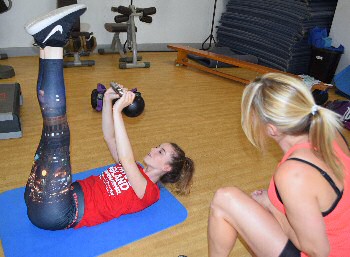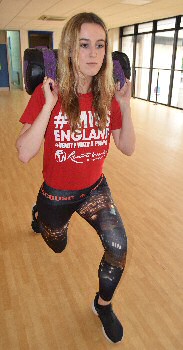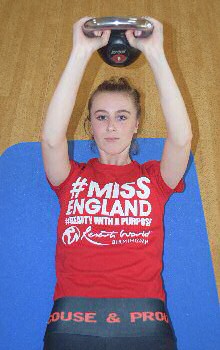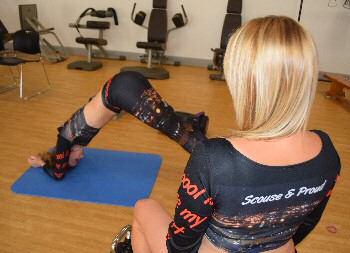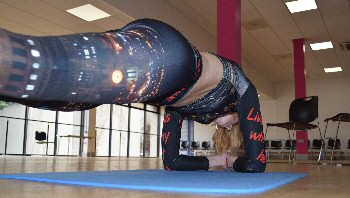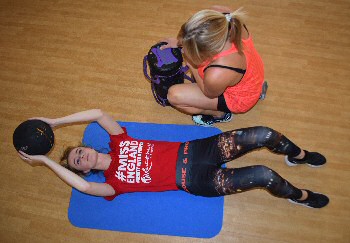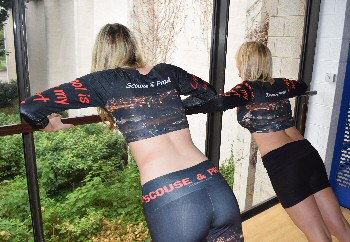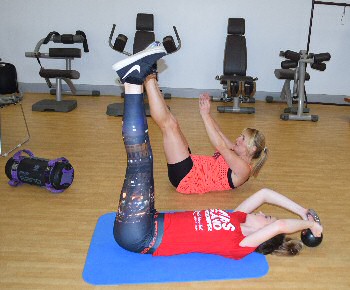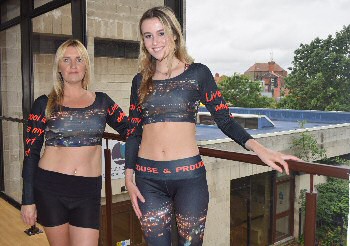 A limited number items of this fitness kit will be on sale soon on:- VAMPHire.com.