£50,000 boost to of Southport Gymnastics Club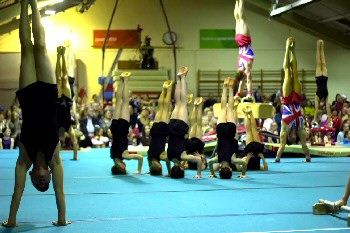 PLANS for the now parent run management committee of Southport Gymnastics Club to buy their building in Ainsdale have taken another couple of important steps forward. The club; now operating as a charity; has just received a £50,000 boost from the Charities Aid Foundation (CAF) towards the funding they require to purchase the premises they operate from at Segars Lane, Ainsdale, Merseyside. The CAF donation was in the form of match funding for the £50,000 raised by the club between September 2016 and December 2016, from a variety of activities including sponsored events, cake sales and fundraising from the club's annual Christmas displays.

Matt Dodd, Chairman of Southport Gymnastics Club, commented:- "We're exceptionally grateful to the Charities Aid Foundation for this donation, and also to all the local people who supported the fundraising activities this donation was matched with."

In addition, YMCA Liverpool, the new owners of the premises, have agreed to remove a £40,000 price increase in relation to the property which would apply if the gymnastic club was unable to complete the purchase before September 2017. The original agreement to purchase the building was reached with Sefton YMCA whose assets were subsequently transferred to YMCA Liverpool following the merger of the 2 charities. YMCA Liverpool have since been extremely supportive of Southport Gymnastics Club and its aims, and in addition to waiving the price increase they have also provided support to the club in other areas such as fundraising.

Matt Dodd added:- "The support we have had from YMCA Liverpool, funders, our gymnasts, their families and Southport residents as a whole has been fantastic. It means we are now well on the way to achieving our target, and can now look forward to building a very positive future for the club. We've managed to come a long way in a very short time in terms of generating the funds we need and we look forward to shortly announcing our final plans to raise the remaining funds needed to allow us to purchase the building."

Southport Gymnastics Club was formed in 1973 as Birkdale Gymnastics Club by a group of parents inspired by the performance of 16 year old Russian gymnast, Olga Korbut, in the 1972 Olympics. The club eventually changed its name and became part of Southport YMCA, but following changes in that organisation it was threatened with closure in 2015. Fortunately a parent run group then stepped in to successfully campaign and save the gym, launching its ambitious fundraising plans to also own the premises securing the future of gymnastics provision in the area.

All this means that the club's facilities continue to be available to the 1,300 children and young people who attend classes every week.

The club is still exploring further match funding options and seeking new donors and sponsors, and more fundraising activities are in the pipeline, including a charity car wash at Southport Fire Station, on Saturday, 8 July 2017.

If you want to help them with raising cash, you can visit the clubs donation page by clicking on here. For more information about the club and also how to join go to:- SouthportGymnastics.Org.UK.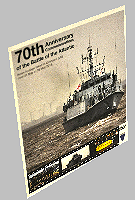 THE 70th BOA events this year in Liverpool has now been fully edited is available to buy, on a DVD, from our Online Shop, on Mersey Reporter very soon. For each DVD sold, ₤3.00 will go to Unique opera exhibition hits the right note at Central Library the Liverpool's Lord Mayor's Charity Appeal. (Registered Charity No. 229539) At this stage we can only do UK postage options, but if you are outside the UK, you can still order copies, but only via emailing our newsroom at:- news24@merseyreporter.com with your FULL address and we will get back to you with a postage cost and a payment link, should you wish to continue.