Call me, maybe, or how about never - survey finds 66.5% of Brits hang up on cold callers!
IF there's 1 job that's tougher than being made to call random people to try and sell them something they didn't want in the first place, we've yet to hear about it. But cold callers are generally unwelcome, with these beleaguered souls always having to sound bright and breezy to the irate resident who answers the phone. Because there's never a good time to talk to a cold caller, is there? Somehow they either manage to ring halfway through EastEnders, or when we're doing something tricky like feeding a baby/doing some intricate DIY task/playing Minecraft (delete as appropriate). But while these guys are just trying to make a living, many of us don't see it that way, and resent this telephonic intrusion of our homes. Wired and wireless telephone headset provider Headsets4Business.co.uk carried out a survey of 1,500 people, asking what really gets our goat when it comes to cold calls. But firstly, they asked if we ever just hang up on cold callers, and the results were most interesting! On average, 66.5% of the UK puts the phone down on someone trying to sell them something. But the people with the least patience in the UK & Ireland are the Irish; a whopping 77% of them will immediately hang up on a conversation about double glazing or insurance. As for England, it's the East Midlanders who are least tolerant: almost 70% of them leave their cold callers listening to the sweet sound of the dial tone… However, happily for them, cold callers are guaranteed the warmest reception in the South East! Over a third of South Easterners (37%) say they wouldn't hang up on a stranger who called them out of the blue to discuss something like mobile phone tariffs (at least those who don't slam the phone down are decent enough to give an excuse; 36.3% are just really honest, saying they're not interested; 10.8% of us say we're too busy, and 5% of us pretend we're just about to sit down to a meal). Actually, when it comes to the topic of conversation, phone deals are apparently one of the least irritating; only 7.3% of people said that was the type of call they had the least patience for. The biggest bugbear, for over a third of us (38.9%) is people trying to help you recover PPI refunds, which is surely the dullest thing in the world. Perhaps surprisingly, or perhaps because it jogs people's memory to actually do something about it, pensions is the least irritating topic, with only 1.9% of us finding them excruciating. And while the majority of us don't actually feel sorry for cold callers, just over a quarter of us (25.8%) do actually understand that it's just a job, and they're only doing what they've been asked to. After all, if we're the ones irritated by an unwanted call, just imagine how the cold callers feel, facing rejection after rejection during an eight hour shift! "It's a tough job, being a cold caller, but someone's got to do it. They're almost like unsung heroes, really! So give these guys a break next time you get a call and you never know; you might get a really good deal on your next mobile phone tariff." says David Whitehead from Headsets4Business.co.uk.
---
North West drivers urged to get on track with regular eye tests this summer
VISION Express is urging motorists in the North West to ensure their sight is road worthy; as new research by the national optical retailer reveals there will be increased pressure on the nation's roads, with 50% of all Brits choosing to have their main holiday in the UK in 2017. In the North West, new driver research commissioned by the national optical retailer, reveals 29% of drivers are overdue an eye test. Worse still, 6% of them have never had one. And, when it comes to planning a long journey, drivers from the region are more likely to spend time stocking their vehicles with drinks and snacks (34%) and making sure they have music for their journey (13%), than checking their vision is road worthy by having a recent eye test (4%). 67% of drivers in the North West are, however, prioritising having enough fuel before driving to their UK holiday destination, followed by making sure tyres are checked. The research also reveals 28% of local drivers are remaining in their own region for their staycations, followed by Wales (26%) and the South West (23%). On average, they will be driving for almost 3 hours to reach their holiday destination with 3 people in the vehicle, including 1 child. Jonathan Lawson, Vision Express CEO explains:- "We passionately believe it is critical to educate drivers about sight, particularly when we anticipate so many more people to be on the roads this summer. Our research shows that over half of drivers in the North West don't know what the legal eyesight requirement for driving is and almost a third of them are overdue a vision test. That's why our latest initiative, part of our award winning 'Eye Tests Save Lives' campaign, includes a free downloadable eye test offer, that can be re-deemed in any of our 390 stores." Since 2012, the DVLA has revoked or refused 42,519 car and motorcycle and 6,739 bus and lorry licenses because of poor vision. The number of UK drivers whose vision has prevented them from driving has also increased; rising 30% between 2012 and 2016. Around 50% of sight loss is preventable and a regular eye tests can not only safeguard your sight, but your driving licence too. Jason Wakeford, spokesman for Brake, concludes:- "Shockingly, on average 5 people are killed on UK roads each day, in largely preventable crashes. We hope by combining our efforts with Vision Express' we can make drivers consider their vision and general health before getting behind the wheel this summer." A free eye test voucher can be downloaded from the Vision Express website and is redeemable, until 31 August 2017.

Honorary Doctor of Letters for Rock Choir Founder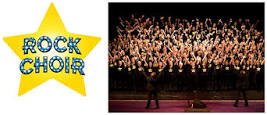 BRITISH Success Story; Leading female entrepreneur and double platinum selling singer to be honoured by the London College of Music (LCM) for her contribution to music and community across Britain.
"We are both delighted and proud to announce that our founder and Musical Director, Caroline Redman Lusher, is to receive an Honorary Doctor of Letters from the London College of Music in association with The University West London. This prestigious award is to honour Caroline for her magnanimous contribution to music education and for the innovation of Rock Choir which has inspired the nation's communities to sing and perform. An honorary Doctor of Letters recognises Caroline's outstanding achievements which will have had a long term and significant impact on the country. She stands out at a national level as an example to others. Other community choirs inspired by Rock Choir will recognise Caroline's contribution as inspirational and significant requiring unending commitment over a long period of time." said the London College of Music.

Caroline Redman Lusher, Founder and Musical Director of Rock Choir who is a:- double platinum singer, recording artist, award winning musician, composer, arranger, dynamic entrepreneur, award winning business woman and subject of the hugely popular 2011 ITV1 Documentary series:- 'The Choir That Rocks.' founded Rock Choir in 2005.
The Rock Choir was the 1st of its kind, inspiring individuals and communities to join together and sing contemporary songs without the need for audition or to read music.
Whilst others tried to replicate its success, Caroline's reputation dramatically grew, attracting thousands of individuals to join Rock Choir to take part in its unique and exciting experience.
Through her musicianship, creativity and inspirational leadership has developed it into the world's largest contemporary choir, with more than 25,000 members. Caroline's voice has contributed to more than a million album sales as well as the success of Rock Choir's own top 20 album released by Universal.
Inspires thousands of members who take part in Rock Choir each week through her unique vocal arrangements of carefully chosen feel good pop songs. As Rock Choir continues to grow, Caroline protects its original ethos of inclusivity, accessibility and fun.
With an ITV1 popular documentary, a top 20 hit album with Universal, 3 Guinness World Records, a plethora of TV and radio appearances, over 1000 shows a year with sell out performances at the London O2, Wembley, the NEC and LEA Arenas, Caroline has created life changing experiences for all involved leading Rock Choir to become a well loved and highly regarded National brand.

Behind the scenes, Rock Choir continues to attract other talented and like minded musicians who now make up the formidable team of 75 Rock Choir Leaders who work with Caroline and a dedicated HQ team to engage the hundreds of communities across the UK.
With 25,000 members and over 380 Rock Choir choirs rehearsing weekly across the UK, Caroline continues to inspire and care for her team and the members ensuring that the ethos and culture of Rock Choir remains the same. She is also responsible for creating and recording the entire Rock Choir repertoire allowing Rock Choir to remain unique and at the forefront of choral performance.

Caroline will become an honorary doctor of the University, on 25 July 2017, at Wembley Stadium along with 350 music graduates at their annual ceremony.
It is usual that after graduation Caroline will be invited to be a 'Visiting Professor' which will include master class teaching at London College of Music.

It is very rewarding to be part of the phenomenon that is Rock Choir and extremely gratifying that Caroline has been singled out for this most prestigious award.
For more information about the Rock Choir go to:- www.RockChoir.Com.