Police Mutual proves itself a Force for Good again
FOR over 150 years Police Mutual has been committed to helping serving and retired Police Officers, Staff, Specials and their families with their finances.
Force for Good, its award winning national community sponsorship programme, awarded ₤50,000 in support of successful local projects throughout the country this spring. In particular, 212 initiatives received grants ranging from ₤100 to ₤1,000.

Police Mutual is a commercially run, yet not for profit organisation with the vision of supporting the wellbeing of the Police family.
This group, which equates to 1 in 132 of the UK adult population is invited to nominate causes that improve the lives and wellbeing of their local communities.

Stephen Mann, Chief Executive of Police Mutual, explains:- "At Police Mutual we are all about improving the lives of the Police family, and we are particularly focussed around financial, mental, physical and community wellbeing. Force for Good is now in its fourth phase, and it's great to see even more members of the Police family nominating local projects and causes close to their hearts, some of which they know through their local policing work. Yet again, we have been astounded by the impressive volume and quality of applications received. So far in 2017 Force for Good has received a total of 2,708 nominations, meaning that we are well on track to exceed the 2,986 nominations received across both tranches in 2016."

The 2nd round of 2017 nominations will open on 1 September 2017. The 2nd 2017 nomination window will open in autumn 2017, with Police Mutual pledging a further ₤50,000 to Force for Good initiatives, bringing the total up to ₤100,000 across the year. See website for further details along with terms and conditions.
---
13 stolen vehicles and parts found within a Bootle compound
13 stolen vehicles and vehicle parts, seized 1.6 tonnes of adulterants and a quantity of what's believed to be Class A drugs have been recovered by Merseyside Police, following the execution of search warrants at an enclosed compound within the Bootle area.

Officers traced a stolen BMW 218, taken in a burglary, on Monday, 24 July 2017, to the compound, on Strand Road, Bootle. A search warrant was obtained and the car was recovered along with a rally type racing vehicle, which was also suspected as being stolen. the search also resulted in a quantity of what is believed to be adulterant; which is used as a cutting agent for Class A drugs such as heroin and cocaine.

Enquiries at the scene led officers to a second unit on the compound in which they recovered vehicles including:-

A stolen VW Passat on false plates.
A stolen Vauxhall Meriva on false plates.
A stolen Pioneer Camper Van on false plates.
A stolen Honda Civic that had been stripped.
Parts of a stolen Ford Fiesta.
Parts of a stolen Yamaha Motorcycle.

An investigation into the recoveries remains ongoing.

Detective Inspector Robbie Moss said:- "As a result of great investigative work we were able to trace the BMW to the compound and further investigations revealed a number of cars and car parts which we believe to be stolen. We recognise the impact having a car stolen has on people. It's not just the expense of replacing them and paying insurance premiums but also the general day to day inconvenience of not having a car for any period of time. We are continuing to work to tackle the problem. Officers have worked alongside analysts to look at hotspot areas for this type of crime across the force and will direct resources accordingly. As well as working with partner agencies, to tackle this type of crime; for example improving street lighting, we regularly carry out roads Policing operations, whereby we stop cars and check ownership details. Automatic Number Plate Recognition (ANPR) is also employed to help Officers to detect, deter and disrupt this type of criminality. Our Neighbourhood Teams are also continually working to ensure that safety messages are being reinforced with residents about ensuring their vehicles are safe such as parking in a well lit area and keeping keys away from letter boxes."

Merseyside Police would urge anyone who has any intelligence on anyone involved in this type of crime to contact Crimestoppers anonymously on:- 0800 555 111.

Open Golf spectators thanked by Merseyside Police
Photograph by VAMPhire.com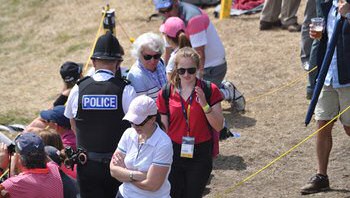 MERSEYSIDE Police has thanked the thousands of spectators who have attended this week's Open Golf Championship at Royal Birkdale, for helping to make it a massive success. Merseyside Police officers have worked closely with colleagues in our partner agencies, including:- The R&A, The Royal Birkdale Golf Course, Sefton Council and the local community, planning many aspects of the event for more than 12 months.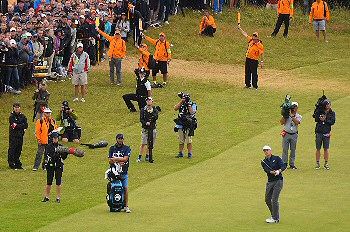 Event Commander, Chief Superintendent Jonathan Roy, said:- "I would like to acknowledge the professionalism of our Police Officers and staff, R&A staff, marshals and volunteers, with whom we have worked over a long period of time to support the delivery of this event. We are delighted with the way things have gone during the last week. The crowd were friendly and good natured throughout, making the event memorable for all the right reasons."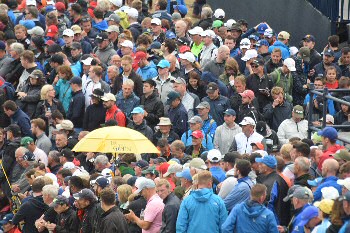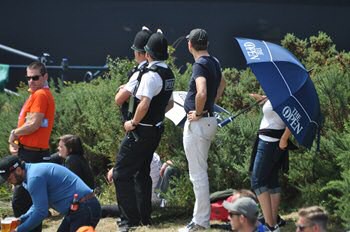 ---
Businesswoman was robbed in the Waterloo
A businesswoman has been robbed in the Waterloo area of Liverpool according to Merseyside Police, who are now looking for witnesses to come forward. We are told that the incident occurred at around 3:40, on 24 July 2017, as the victim was banking her day's takings at the TSB Bank, on South road. Inspector Robbie Moss from Merseyside Police said:- "This has been particularly distressing for the victim and I would urge anyone who knows anything about this to come forward. The investigation is in its early stages but we believe the offender or offenders drove off in a motor vehicle. Anyone who has any information on this crime can either phone the police on 101 or the independent Crimestoppers charity on:- 0800 555 111."