PCC releases ₤45,000 to help young people make right choices
COMMUNITY groups which work to divert young people away from crime and anti social behaviour are being given the chance to bid for grants for projects running during the autumn ˝ term, thanks to Merseyside's Police Commissioner. Jane Kennedy has confirmed that she is once again releasing a round of funding from the Police Property Act Fund (PPA), which allows money raised from the sale of unclaimed stolen goods or property recovered by the police to be used for good causes. It is the eighth time the Commissioner has invited community organisations, charities and groups to apply for a vital cash boost of up to ₤5,000 grants for grassroots initiatives which are working to help young people to make the right choices. A total of ₤45,000 is available from the fund for 1 off grants for organisations which are committed to improving community safety, reducing crime or supporting victims. Jane has already awarded nearly ₤288,000 through the PPA to organisations that are making a difference in their communities. Since July 2015, the fund has been used to concentrate on youth engagement initiatives. The Commissioner said:- "I am pleased to once again open up the Police Property Act Fund for bids of up to ₤5,000 to organisations which are working to make their communities safer and better places to live by engaging with young people. Many communities across Merseyside traditionally see a rise in criminal and anti social behaviour during the autumn ˝ term, particularly around Bonfire and Mischief Night. Historically, it is also a particularly busy time for the Police and the Fire Service. Through these grants, I want to help alleviate these issues and prevent local young people from making mistakes they may regret in the future. Once a young person gets a criminal record it can blight their future prospects. If we can prevent them from making mistakes at a young age we can look forward to their positive contribution to their neighbourhoods. I want to see these grants used to support projects that complement the excellent diversionary work carried out by Merseyside Police and Merseyside Fire and Rescue Service, ensuring that young people can enjoy the autumn festivities in a safe and enjoyable way which is properly supervised."
In 2016, more than 12,000 young people were able to join organised activities run through 22 different initiatives funded through the PPA over the Halloween and Bonfire Night celebrations. Jane added:- "Local people know their communities best. They know what works when engaging with their young people and I am looking forward to reviewing their ideas and initiatives for ensuring everyone can have a safe and fun Halloween."

The PPA fund is administered by the Community Foundation for Merseyside, (CFM) on behalf of the Commissioner. CFM holds funds from individuals and organisations as donors who wish to support deserving causes in Merseyside. All applications must be submitted online via the Community Foundation for Merseyside, by 5pm, Monday, 21 August 2017. Please visit their website to apply.
---
Birkenhead is bloomin' marvellous
WIRRAL is blooming thanks to the many residents, community groups and organisations that have been working hard to create fantastic floral features to show how much they Love Wirral. The efforts have been so successful that 27 of these amazing transformations have now been entered into North West in Bloom's annual competition. This is the 2nd year that Birkenhead groups have entered the 'In Bloom' competition with residents spurred on by the positive feedback received in 2016 not only from the judges, but from the many residents and visitors who admired the displays. The projects showcased a huge amount of volunteer hours, and agencies going all out to improve local areas including shopping areas, planting up of neighbourhood centres, and communal areas. 1 of the best outcomes is how the projects have bought everyone together to improve areas residents live and work in. Over 3 days, Royal Horticultural Society judges visited Birkenhead examining the hard work and imagination that has gone into this year's many competition entries. They stopped at:- Water Street, Gautby Road, Bidston Rise, Blue Wood, Livingstone Street, Claughton, Oxton Gardens, Prenton, Birkenhead Park, the Inner Park, Beaconsfield Centre, St Pauls Rock Ferry, Williamson Art Gallery, YMCA, The Lauries, The Hive, Brakendale, Beechwood and Bidston to name a few. It's not only Birkenhead that's blooming.. After visiting Birkenhead, judges headed over to visit groups in Wallasey, Liscard and Seacombe to view their floral displays. Established groups in Wirral West and Wirral South have previously entered the competition and plans are already underway to increase Wirral's entries next year. The judges met residents who have been involved in each project and were looking for entries that improve the local area through the imaginative use of trees, shrubs, flowers and landscaping, while also achieving a litter free and sustainable environment. Cllr Phillip Brightmore, Cabinet member for Environment, said:- "In Bloom is such a fantastic and well established initiative, it's about more than plants and flowers, it's about bringing the community together and not just for a couple of weeks of planting and tidying up, but throughout the year, encouraging everyone to become involved in their own local areas. The results will be announced in November, so we'll be keeping our fingers crossed until then. But we're sure everyone will agree that all the projects look fantastic and everyone who has taken part is already a winner in my eyes." Peter Fletcher, local resident from the Livingstone Street Centre said:- "I haven't got many gardening skills but it didn't matter. I've really enjoyed being involved in developing the centre's garden for the in bloom competition. We've grown vegetable and herbs and used them to make food for groups using the centre, and recycled all sorts of things to make planters for flowers." Jo Burrell, Birkenhead Constituency Manager, added:- "The projects are progressing each year and enthusiasm is increasing and the plans being discussed for next year are very exciting. Get in touch with us if you would like to get involved." Contact the Birkenhead Constituency team on email or by calling:- 0151 691 8391. Visit the:- 'Love Wirral' Facebook Page to see all of the entries.
---
Chair rent offer within established a well known Liverpool hair studio
2 chairs for rent within a beautiful spacious Watermelon Hair Studio, that is located within Static Gallery, on Roscoe Lane, Liverpool. Rent is charged per day and includes:- coffee, tea, bottled water, towels, Wella backwash products, an assistant 32 hours / week, freelance insurance, water, gas, electric and rates. No commission! There are no opening or closing times for the building so you are free to work as many hours as you like. If you want to work independently and don't eat the overheads of your own salon this is for you! Call Rachel on:- 07722171692 for more information.

Gary Numan has preformed in Liverpool 1st ever music event at the ECL
Photographs by Jo Forrest,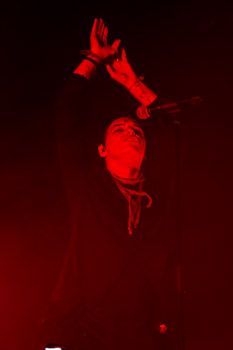 THE singer, songwriter and father of British synth-pop, Gary Numan, on Thursday, 27 July 2017, was in Liverpool to preform as part of the City's '50 Summers of Love season.' The Exhibition Centre Liverpool was packed out for his show that was the 1st live music event at the venue, located next door to the Liverpool ACC. This amazing show comes ahead of the release of his new album on the 15 September 2017 called:- 'Savage: Songs From A Broken World.' Many who attened said that:- "It was awesome and 1 of the loudest he has preformed..." others added that:- "This wasd best gigs we have seen him deliver!" we have to report that yes, the the set did closed with 'Cars' and what a close! We would love to know what you thought of this show if you attended. Also what did you think of this venue in regards the delivery of music events, as in, do you think it will be a good location for other events? Please email us to:- News24@SouthportReporter.Com with your thoughts and views...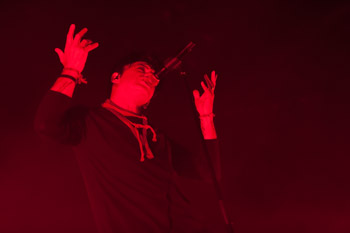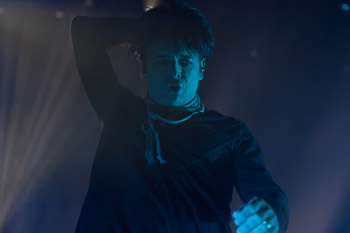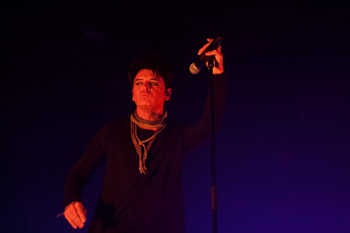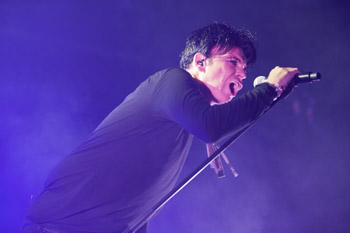 ---
Brian Wilson has performed Pet Sounds in Liverpool
ON 28 July 2017, 1 of only 3 UK shows, scheduled in the UK, the others being London and Sheffeild, took place at the Exhibition Centre Liverpool! Brian Wilson, the original Beach Boy, who was famed for for illuminating the 60's with an infectious blend of pop, psychedelia, complex melodies and tight harmonies, delivered an outstanding performance to a packed out venue. It is very fitting that he picked Liverpool on his list of stops, as his music that changed the rules of popular music forever and influenced every musician who heard it including The Beatles! This show was literally un-missable for anyone who loves classic pop, as joining him on stage was the Beach Boys co-founder Al Jardine and The Flames and laterally Beach Boys singer and guitarist Blondie Chaplin.