New home for Merseyside Ambulance staff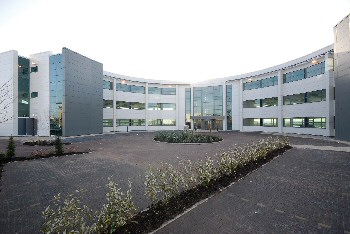 NORTH West Ambulance Service staff currently based at Elm House, Anfield, are to relocate 8 miles up the road, to Speke, into a brand new, state of the art property. The Trust purchased, Estuary Point for ₤2.9m and has begun planning to the new location on Liverpool International Business Park which will accommodate the 999 emergency control room as well as corporate services and new training facilities. The current area office, on Belmont Grove, Liverpool, was built in the early 19th century as a family home, spent some time as part of the Belmont Workhouse and then in 1979 became the headquarters for the then Mersey Metropolitan Ambulance Service.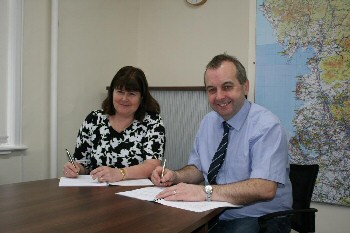 Director of Finance, Tracy Ellery comments:- "The Trust has been searching for a suitable property for its Merseyside staff for some time as we are well aware that Elm House is no longer fit for purpose. This is a substantial investment for the Trust and fully establishes our position in Merseyside, retaining jobs in Liverpool and also importantly providing the opportunity for expansion, particularly for our 999 emergency control centre. We are now consulting with the staff regarding Estuary Point's configuration and have been arranging site visits for those staff that will be based there. The feedback we have received is extremely positive. The Trust is very proud of its commitment to minimising its impact on the environment and this was a key factor in selecting a property to purchase. Compared to Elm House, Estuary Point will enable us to make impactful savings on our energy costs."

Estuary Point is a new build property comprising of 40,000sq ft of office space over 3 floors. It is located in the centre of the business park with views over the Speke Garston Coastal Reserve and the River Mersey. Timescales have yet to be fully agreed, but it is hoped that the building will be fully functional by late summer 2018.
---
Metro Mayor invites Ministers to:- "hear Northern voices"
THE Liverpool City Region Metro Mayor has responded to accusations from Ministers that Northern Mayors are "scaremongering," by inviting them to attend the proposed Northern Rail Summit next month. The summit has been called by Northern political and business leaders in response to Government announcements this week cancelling the electrification of the Manchester to Leeds line, whilst affirming support for London's Crossrail 2.
The announcement caused widespread consternation across the Northern regions with political and business leaders expressing concern, whilst influential think tank, IPPR North immediately started an online petition in support of the Northern Powerhouse Rail proposal.

Secretary of State for Transport, Chris Grayling, and Northern Powerhouse Minister, Jake Berry, both accused Northern leaders of trying to make political mischief; a claim utterly refuted by Metro Mayor Steve Rotheram. "The Government created this situation and the reaction across the North from politicians of all parties, business leaders and wider stakeholders reflects deep-seated unease about the Government's commitment to economic rebalancing. There has been a massive investment bias in favour of London and the South East and unless this is redressed the Northern Powerhouse vision is simply empty rhetoric."

The discrepancy in investment is underlined by the dramatic statistic that over the last 50 years, while rail journey times to London have been cut by half, journey times between Northern cities have hardly improved at all.

Steve Rotheram has written directly to Jake Berry, inviting the Minister to attend the summit which will bring together politicians, businesses and other key stakeholders. He added:- "Maybe something is being lost in translation but Jake Berry and Chris Grayling need to understand that this is not scaremongering but the expression of genuine and well founded concern. I am inviting them to this event so they can hear 1st hand what people in the North think. This is an honest and constructive invitation that gives them a platform to reassure people in the North, and the chance to work out how we can come together to deliver Northern Powerhouse Rail which was, of course, one of the Conservative's major manifesto pledges. To borrow a rail analogy, there is a genuine willingness across our region to get on board with the Northern Powerhouse, but we need Government to be clear about the destination and the timetable."

Liverpool gets a ₤1 million Flexible Homelessness Support Grant
LIVERPOOL City Council is to spend an additional ₤1 million tackling homelessness over the next 2 years. The funding of ₤948,000 in the form of the Flexible Homelessness Support Grant from the Government is designed to help prevent people from ending up in a position where they are at risk of losing the roof over their head.

A report to the Council's Cabinet, on Friday, 4 August 2017, is recommending using the money to increase the number of staff in the Housing Options Service which helps people find new accommodation, and providing more outreach support for vulnerable people. It is in addition to the council's existing budget of ₤10.8 million for homelessness which is spent on a range of services including temporary accommodation and housing as well as help for rough sleepers and people with complex needs.

Councillor Paul Brant, Cabinet member for health and adult social care, said:- "We have taken great care to protect homelessness services from reductions in funding despite the huge cuts that we have faced in recent years, but it is a struggle due to welfare reforms and austerity which have left many more people vulnerable. We will be using this additional funding to prevent people from becoming homeless rather than picking up the pieces when somebody has lost their home and I would like to thank our staff who have worked hard to secure this valuable extra money."

Councillor Frank Hont, Cabinet member for housing, added:- "The most visible sign of homelessness is rough sleeping but this is just one aspect of homelessness and a small minority of the 6,000 households that we help every year. The vast majority of people on the streets have turned down the offer of temporary accommodation, usually due to complex needs such as substance misuse or mental health issues. In addition, we know there are also professional beggars who come to Liverpool to con shoppers and workers out of their hard earned money by pretending to be homeless. This is a hugely complex issue but one we are resolutely focused on tackling, whether it is identifying and helping those who are at risk, working with partners such as the Whitechapel Centre to help rough sleepers into new accommodation or encouraging people to contact us through the No Second Night Out programme if they see someone sleeping on the streets."

The grant comes in two tranches, with ₤448,800 in 2017/18 and ₤499,634 in 2018/19.
---
Million pound boost for homelessness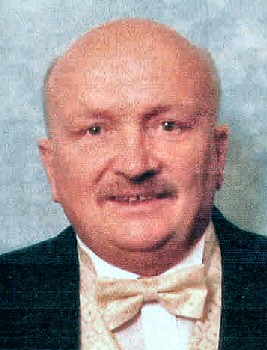 MERSEYSIDE Police Detectives investigating the murder of grandfather, James Stanton, from Thornton, are appealing for information 11 years after he was killed in a bid to find those responsible. Merseyside Police are now offering a reward of ₤20,000 for information leading to the arrest and conviction of those responsible for his death.

James Stanton, 58, pitcured above, was shot while he was at work in his business premises, Aintree Commercial Vehicles, on Ormskirk Road, Aintree, on 24 July, 2006. Detectives believe 2 men were responsible for his murder and that they left the scene in a blue Toyota Avensis (registration DM53 MKK), stolen from Sefton Street, Liverpool, 2 months before the murder and was found burnt out on Blindfoot Road, Rainford, the following day.

James Stanton's widow, Jean, has appealed for anyone with information to contact the Police. She said:- "I lost my husband 11 years ago and until those responsible for Jim's death are caught we will never be able to move on. I continually struggle with the question of why this happened to Jim and would ask anybody who has any information to contact the Police. Jim left for work 11 years ago for just another day in the office and he never came home. The brutal and callous way that he was taken from us will always follow us and at the moment there are no answers which will help heal the scars from that fateful day."

Detective Superintendent Dave Brunskill said:- "James Stanton was killed in cold blood 11 years ago and his wife, Jean and family are still struggling to come to terms with their loss. They will never rest until those responsible for his death are arrested, charged and brought before the courts. I would appeal to anyone who may have seen the car between 25 May 2016 and the night of the murder, bearing in mind that the car may not have been displaying its original number plates at the time of the murder. The incident happened on a main route in and out of the City Centre at rush hour and I would urge anyone who was around at the time, either on foot or in a car, to cast their mind back and let us know if they saw anything at all unusual. I believe there are people within the community, and especially the criminal fraternity, who will know who was responsible for Jim's death and would be able to assist with vital information. I would urge them to come forward and help James' family get some form of closure."

Anyone with information is asked to contact detectives on:- 0800 230 0600, or Crimestoppers, anonymously, on:- 0800 555 111.