Lancashire Care tops national NHS league table on research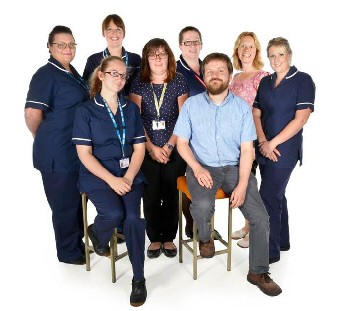 LANCASHIRE Care NHS Foundation Trust has beaten other trusts from across the country, including from London, Birmingham and Leeds, by topping 1 of the categories in a national NHS league table on research. The Trust topped the 'volume of research' category of the Research Activity League Table for 2016/17 published by the NHS National Institute of Health Research (NIHR). The table shows the extent of research activity across all NHS Care trusts in England, providing a picture of how much clinical research is happening, where, in what types of trusts, and involving how many participants.

Andrew Pennington, Associate Director of Lancashire Care's Research and Development Department, said:- "In order to achieve such an outstanding level of work, the team is involved with a broad spectrum of studies. Research isn't always a science fiction type scenario – recruits may simply need to fill in a questionnaire online. They don't even need to be unwell. Some studies, for example, are for healthy volunteers who are willing to give a small amount of blood. The Trust is also involved in some cutting edge trials; there are several Alzheimer's commercial trials, with our patients having the opportunity to receive treatments that are not routinely available within the NHS. And, following the results of a recent study, changes in practice to support people with learning disabilities who have experienced severe depression are under way."

Over 10,000 participants have benefitted from taking part in research conducted through Lancashire Care over the past 6 years. The work of the Lancashire Care Research and Development Department was also recognised at the '2017 North West Coast Research' and Innovation Awards where it was shortlisted in 3 categories. 1 member of the team, Professor Nusrat Husain, won in the Role Model of the Year category due to his extensive research cross cultural mental health care with an emphasis on South Asian women with post natal depression.

The department also jointly operates the Clinical Research Facility, which opened in April 2016. Situated at the Royal Preston Hospital site, the research facility is a joint venture between:- Lancashire Care, Lancashire Teaching Hospital NHS Foundation Trust and Lancaster University, to provide more opportunities for people in Lancashire and Cumbria to participate in high quality clinical research. For further information and to be involved in research with the Trust, please contact the Research Office on:- 01772 773498.
---
The hunt is on for the best pub roast in the North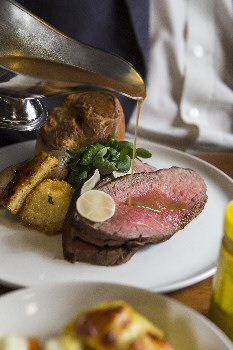 THE Blue Pig, Manchester, was the regional champion for North England in the:- 'Best British Roast Dinner' competition 2016; narrowly missing out on the national title. But who will lift the title in 2017? A spokesperson from the Blue Pig, Manchester, said:- "We've been getting busier and busier since British Roast Dinner Week, and can't wait to get involved again this year."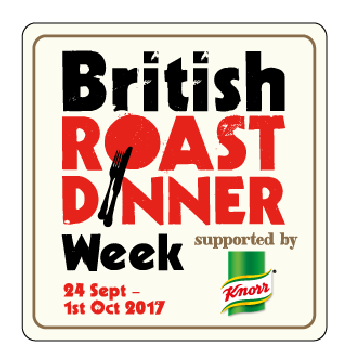 All pubs have to do to enter the national competition is fill in a short entry form explaining what makes their roast special online, before 1 October 2017. As well as crowning an overall winner, competition judges will once again announce regional winners for South England, North England, Midlands, Wales and Scotland; giving even more pubs the opportunity to become famous for their roasts. Each of the regional winners will receive ₤2,500 of PR, with the exception of the national winner who will win ₤10,000 of PR support and the prestigious title of 'Best British Roast Dinner,' a real bookings booster. Now in its 6th year, the 'Best British Roast Dinner' competition is part of 'British Roast Dinner Week.' The campaign; sponsored by Unilever Food Solutions; calls on pubs to serve a roast every day of the week, as people up and down the country visit their locals to celebrate the UK's favourite pub meal.

Disabled children's charity launch 'Fantasy Football' competition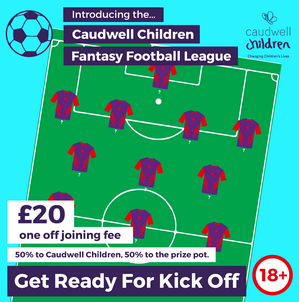 CAUDWELL Children, the national charity that provides practical and emotional support to disabled children and their families, is giving wannabe Premier League bosses the chance to experience the thrill of the dugout after creating its 1st ever private Fantasy Football League. The competition, which sees participants selecting imaginary teams from the players currently playing in the Premier League, awards points according to the actual performance of their players. The statistics, supplied by OPTA, the world's leading live detailed sports data provider, allows each players performance to be scrutinised in forensic detail to establish the best players and teams throughout the season. "The Caudwell Children transfer window is now open. It's going to be a fabulous season and we're giving you the chance to spend an eye watering ₤100 million war chest to secure a squad of just 15 players. We're giving you the opportunity to make those big decisions. There's only 1 'Boss' and the buck stops with you! It's a results based business and the success or failure of your team will rest firmly in your hands!" said Andy Bailey from the charity.

Andy says that even if you can't tell your Keane from your Kane there is still the opportunity to get involved. As he explained:- "Like any top Premier League Manager you're going to have to do your homework. You need to find out what forward scored the most goals last season, who had the most assists, and who tracked back and made the most crunching defensive tackles. When you're picking a forward you'll have to use you research to inform you. Did Romelu Lukaku make more defensive headers than Harry Kane? It's not just about the goals it's about their overall play. If you're picking a defender or a goalkeeper it may be better to snap up a player who played in a side towards the bottom of the table. It's likely that they will have been busier than players in successful sides, therefore picking up more points. For example Tom Heaton, the Burnley goalkeeper, was the highest performing keeper last season, beating the likes Manchester United's David De Gea hands down."

It costs just ₤20 to enter a team into Caudwell Children's Fantasy Football League. The charity immediately receives ₤10 with the other ₤10 going into the prize pot. Sign up and build your fantasy team online, but please remember that:- "You must be over 18 or over to play." Andy Bailey added:- "It's a win-win situation. The more teams that participate the more money is raised for Caudwell Children, and the more money for you to win."

By teaming up with up with the official Premier League Fantasy Football game, played by millions of armchair fans each season, those signing up for the 'Caudwell Children Fantasy Football League' will automatically be entered in to the main Fantasy Premier League, where prizes include VIP trips to top flight matches of your choice. With the new Premier League kicking off on Friday, 11 August, 2017, Andy says it's important to sign up now, commenting:- "The sooner you sign up the sooner you start to earn points. You don't want to let your rivals get a head start on you. And whether you're a potential Jose Mourinho, prowling an imaginary technical area, or a dapper Antonio Conte, throwing yourself into an imaginary Stamford Bridge crowd, we'd love you to share pictures of yourself, on social media, posing as your favourite manager, using #ImAFootyBoss for Caudwell Children."
---
Sculptor to become Citizen of Honour
AWARD winning painter and sculptor Tom Murphy is to be given Liverpool's highest honour, on Friday, 11 August 2017. In recognition of his iconic work which adorns areas of the City, along with his contribution to the arts scene, Tom will be added to the:- 'Roll of Citizen of Honour.' His work includes the iconic Bill Shankly memorial at Liverpool Football Club, the John Lennon statue located at John Lennon Airport, a tribute to the Blitz in the grounds of St Nicholas Church and the life like re-creations of Bessie Braddock and Ken Dodd at Liverpool Lime Street Station. Tom created the City Centre Hillsborough memorial at Old Haymarket, the Liverpool Pals Memorial, at Lime Street, the Liverpool VC Memorial and the Blitz memorial; all of which stand as poignant reminders of key moments in Liverpool's history. He also has a number of works on display throughout the UK and across the world including pieces in the private collections of HRH Queen Elizabeth, at the John Lennon Museum in Tokyo, at the Imperial War Museum in London and in Carmelite Monastery in Scotland.

Lord Mayor of Liverpool, Councillor Malcolm Kennedy, said:- "Tom is an artist with a reputation for delivering works of the highest quality which are admired by residents and visitors alike. His work dominates a number of key gateways in and out of the City, with his sculptures renowned for their faithful likeness of the subject; not only capturing how they look, but also the spirit of that individual. I am delighted to be presenting Tom with the Citizen of Honour accolade for his incredible contribution to Liverpool's cultural scene and for being a fantastic ambassador for the City."

Tom said-: "It's a real honour to be recognised in this way. I'm fortunate to do something I love; for a City I love. It feels like a real appreciation of the work I've created for Liverpool, and I'm humbled and overwhelmed the City is presenting me with this accolade."

The Citizen of Honour Awards were introduced in 2008 to formally recognise those individuals who have made a significant, exceptional or unique contribution to enriching the image of the City and/or its citizens. To date there are 28 Citizens of Honour including:- Bill Shankly, Liverpool World War 2 veterans, April Ashley, film director David Yates, Dr David France and Lewis Biggs.