PCC urges victims of crime to "just talk" to her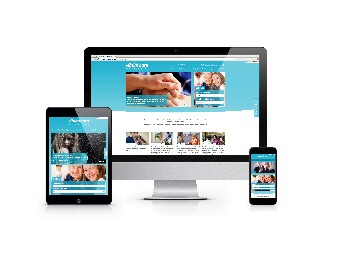 VICTIMS of crime in Merseyside are being urged to share their experience of the support they received in order to help others. Merseyside's Police Commissioner, Jane Kennedy, is asking anyone who has been affected by crime in the last 3 years to share their views in order to shape the support services that are provided in the future. As part of a 6 week Merseyside wide consultation, the Commissioner is asking people to take part in a short online survey at which aims to find out how existing referral processes and support services are working, and which areas could be improved in order to help victims in the future. Over the 2017, more than 5,500 victims have been supported by the Commissioner's Victim Care Merseyside service, a range of help which aims to help all those affected by crime to cope and recover. Jane is now reviewing these services to ensure they still meet the needs of victims and is carrying out the consultation in consider to shape how the service should be delivered from 2018 to 2021.

Jane said:- "I am now at the early stage of planning the services that I will commission as part of the Victim Care Merseyside service for 2018 to 2021 and I want to make sure I am providing the right support at the right time for the people who need it the most. I don't want to second guess the needs of victims. I want to deliver the services that best help them and that's why I am urging anyone who has been affected by crime in Merseyside during the last 3 years to share their views and experiences with me. It is only by listening to the voices of those who have been a victim and gone through this experience that I can get it right. By taking part in this consultation and by sharing their experiences, they will be playing a vital role in ensuring even better care and support for victims in the future. Victims of crime rely on support services to help them to recover from what can often be a traumatic event, no matter what the offence. They deserve to feel involved in the criminal justice process, to be kept up to date on their cases and given dignity at all stages of the process. I want victims on Merseyside to receive the very best possible support and, by giving us their views and feedback, those who have been unfortunate enough to suffer at the hands of criminals can be involved in a critical stage of this process."

As well as the online survey, victims will also have the opportunity to share their experiences face to face in a focus group or a 1 to 1 interview. Victim Care Merseyside is a package of support and care which involves an intensive referral mechanism embedded within Merseyside Police, 6 specialist support services and a website, which acts as 1 stop shop of information and advice for victims. It is designed to prevent people becoming repeat victims, protect victims from further harm and help them to better cope and recover following the crime. It also ensures services are joined up and consistent around the region, preventing anyone from being subjected to a postcode lottery of care. The online survey will run until Saturday, 16 September 2017. Alternatively, if you would prefer to share your views by taking part in an interview or attending a focus group, please contact the Sarah Barnett, Independent Research Consultant, on:- 07855 180015 or by email.

Blackburn fuel fraudster payback time
A Blackburn petrol station owner, who was jailed for selling hundreds of thousands of litres of illegal diesel to unsuspecting motorists, has been ordered to repay ₤133,660 in stolen taxes. Nawaz Jan Virmani, 54, was caught by HM Revenue and Customs (HMRC) officers with 2,843 litres of illegal laundered diesel stored at his Shadsworth Road Service Station in June 2013. On Wednesday, 9 August 2017, he was ordered to pay back the money within 3 months, or face a further 15 months in jail.

Debbie Porter, Assistant Director, Fraud Investigation Service, HMRC, said:- "Virmani was jailed for a serious tax fraud and now he has been stripped of everything he has. He is paying the price for trading illegally. We are committed to creating a level playing field for all businesses and stop criminals from undermining the UK economy. HMRC is determined to recover money stolen from UK taxpayers. Public funds are crucially important so if you suspect someone of Tax Fraud report it on:- 0800 788 887 and help us."

The Court ruled Virmani benefited by ₤247,590.57 from the fraud and ordered the confiscation of his current assets worth ₤133,660.41. These include property he part owns, the petrol station, a stake in another business and shares in Rolls Royce. A HMRC investigation into his business records revealed fake invoices for 212,450 litres of fuel and no legitimate paperwork for a further 126,791 litres. In February 2016, Virmani was jailed for 16 months for the fuel fraud.
---
Merseyside Police issue an appeal for information after an armed robbery in Southport took place
MERSEYSIDE Police detectives have launched an investigation and are appealing for any information about an armed robbery that took place at a convenience store, in Southport, on 10 August 2017.

We are told that Officers responded to a call that a robbery was in progress, at around 9.50pm, in Food N Go. It is believed that 3 males entered the shop, on High Park Street, on the Junction of Roe Lane and stolen cigarettes from over the counter. Members of staff were pushed into the rear storeroom, but not injured. A crowbar was left at the scene and has since been recovered for forensic enquiries.

Witness and CCTV enquiries are ongoing and Police Detectives would like to speak to anyone who saw any males acting suspiciously around High Park Street, before or after 9.50pm, to get in touch. The men are believed to have driven off in a red hatchback car down Old Park Lane.

The men are described as white, possibly teenagers or early 20's, slim build, wearing stockings dark clothing and hoodies. 1 of the men was wearing a blue coat. 1 of the men is also described as having a Lancashire accent.

Detective Inspector Paul Nilsen said:- "These types of incidents are thankfully rare in the area and I would appeal to anyone with information to contact us immediately, to identify remove these people from the streets. Thankfully the members of staff were not injured but they are understandably extremely shaken and to be threatened and grabbed in such a way is despicable and desperate behaviour. The victims are being supported by officers and I would urge anyone with any information, however small, to call us as it may be vital for our investigation. I want to assure all residents and businesses that we will do everything possible to identify the offenders and bring them to justice, and ensure that Southport continues to be a safe place to live, work and visit."

Anyone with information is asked to call:- 101. You can also call the independent charity Crimestoppers anonymously and for free on:- 0800 555 111 or go online.