Kings Gardens 'Under The Sea' Open Day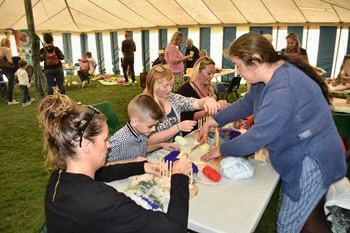 ON Saturday, 9 September 2017, King's Gardens, Southport held a family fun events to celebrate its wonderful heritage. The event had fairground amusements, donkey rides, magic shows and much more on. Inside the marquee, adults and children got a chance to learn some circus skills in various workshops. The heritage open day was an opportunity for everyone to experience what life was like on the land where King's Gardens now stands. They also got the chance to be get creative, with a host of arts and crafts activities, including the chance to create Koinobori; a type of Japanese wind sock; to create a truly under the sea feel.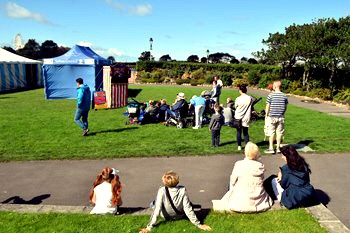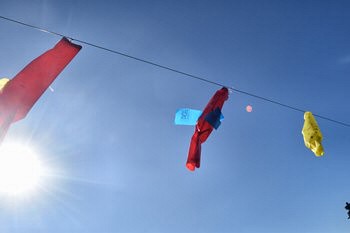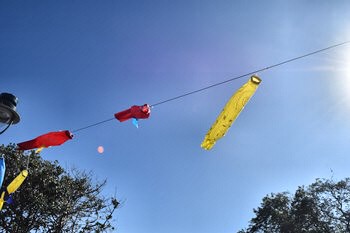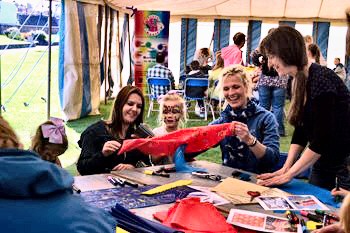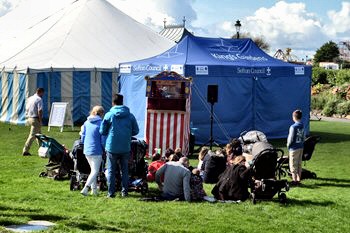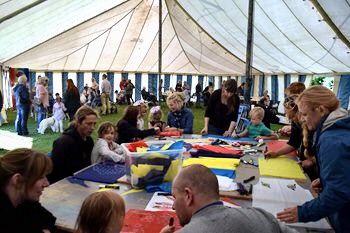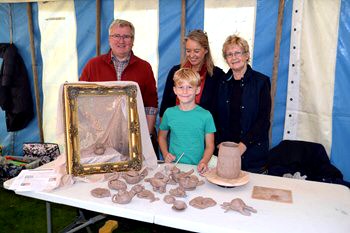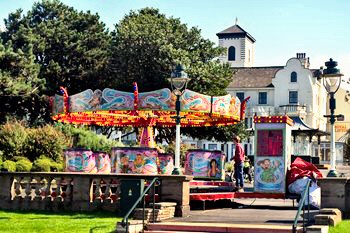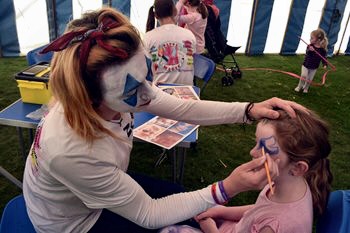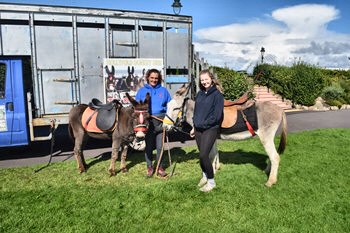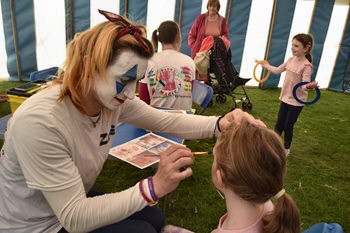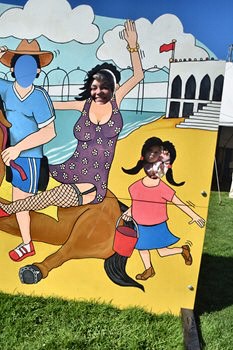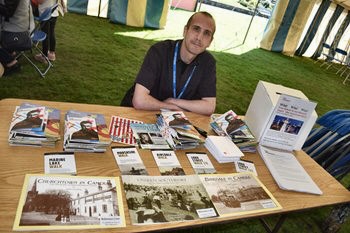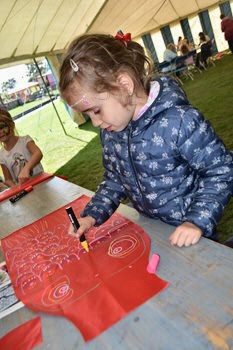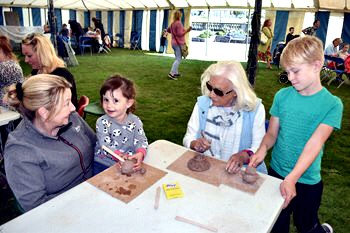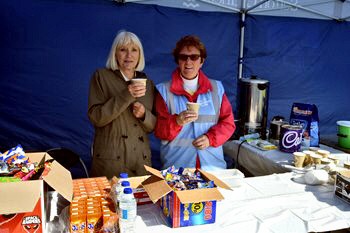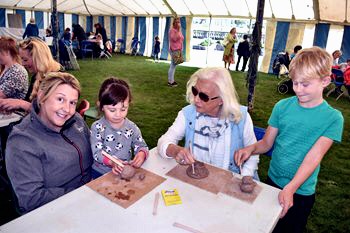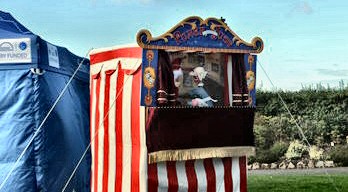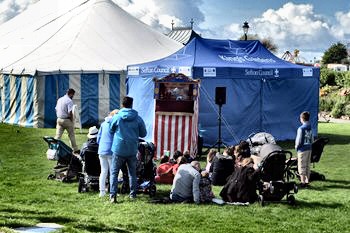 National Trust takes on care of land at Formby Point
AN additional 204 hectares of land at Lifeboat Road and Ravenmeols in Formby, home to rare wildlife, is now safeguarded thanks to its formal transfer into the care of the National Trust. The official transfer documents were signed today, seeing responsibility for its guardianship pass from Sefton Council to the National Trust. As an independent conservation charity, the Trust has already been caring for 210 hectares, at Formby for the past 50 years. The transfer means that the land is now protected forever for the enjoyment of the people who love this special place and the benefit of the wildlife that thrives here. Amongst the sand dunes and pine forests live Sand Lizards, Red Squirrels, Northern Dune Tiger Beetles and Natterjack Toads.

Jo Hudson, General Manager for the National Trust, commented:- "The land at Formby Point is absolutely exceptional, representing 1 of the very best mobile sand dune habitats in the entire UK. Its significance is shown by much of the land being designated as a Site of Scientific Interest, Special Area of Conservation and Special Protection Area for birds. We are extremely proud to be taking on the custodianship of this additional land and we cannot think of a more wonderful way to mark the milestone of our 50 years working at Formby. We have an excellent team of Rangers, staff and volunteers who are dedicated to continuing our current hard work across this broader area. Our aim is to continue to ensure that current and future generations can enjoy everything that makes this place so exceptional."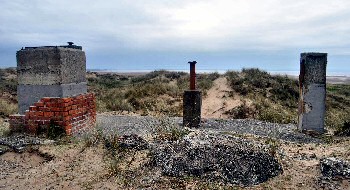 Cllr Paul Cummins, Sefton Council's Cabinet Member for Adult Social Care, said:- "Residents and visitors to the borough made strong representation through the consultation process for the Sefton 2030 Vision for their desire to access and enjoy all the benefits the Sefton coast has to offer. We believe through the land transfer it will enable the National Trust to develop a richer visitor experience with our local communities and secure the future of this extraordinary coastline. We see this as an amazing opportunity where National Trust can improve and invest on this piece of land for the benefit of our communities, the many visitors to our borough, the local economy and the environment. Working with the National Trust has been very productive and we hope to continue this relationship over the coming years in enhancing further this stretch of our amazing coastline."

In addition to the day to day management of the portfolio at Formby Point, the National Trust is also starting to look to the future and the next 50 years, at Formby. Work has already started in talking to people about what they would like to see in terms of improvements to access and visitor facilities as well as how to help the rare wildlife to thrive. The Trust will continue to work closely with neighbours, stakeholders and people who love this special place to shape up these plans.

To find out more about how to get involved with future plans, including the opportunity to chat to National Trust staff and volunteers about the care of the Formby Coast, at Formby Library, on 23 September 2017. More information can be found online.
---
Appeal for information following reports of attempted abduction at Pontins
MERSEYSIDE Police have arrested a man on suspicion of attempted child abduction following reports of a disturbance at Pontins Holiday Park, Ainsdale, on Saturday, 9 September 2017. We are told that Police received a call around 10pm about a disturbance. Police attended and were informed that Pontins Security Officers had detained a man after allegations that a 9 year old girl had been approached and attempts made to grab her. A 21 year old man from Bolton was then arrested on suspicion of attempted abduction and was taken into custody for questioning by detectives. He has been released pending further investigation. CCTV and witness enquiries are ongoing to establish the full circumstances of the incident and anyone with information is asked to contact Police.
Detective Inspector Robbie Moss said:- "I would like to reassure the community that we take any reports of this nature extremely seriously and enquiries are ongoing to establish exactly what happened. Security staff at the location acted quickly to detain the man and I would urge any witnesses to speak to us immediately."

Anyone who witnessed the incident or saw anything suspicious that could help is asked to contact:- 101 or you can also call the independent charity Crimestoppers anonymously and for free on:- 0800 555 111 or via their online reporting form.
---
Port Cities need you!
PORT Cities will be travelling around the UK visiting Port Cities including Liverpool and recording:- 'Postcards from Port Cities' along the way. Inspired by a recent trip to Brighton where they filmed a performance in front of the iconic Pier, they aim to film a different song at similar locations around the country. Port Cities are asking local residents to suggest their favourite view of their City that best encapsulates their hometown and then join them for the filming. The aim is to film on or around 29 September 2017.

A Port City is a place where cultures and histories collide, where goods and ideas are imported and absorbed into the local bloodstream. Not entirely un-coincidentally, Port Cities the band is the musical equivalent; a melting pot of 3 of Canada's most creative individual talents, drawn together to make an entity even more outstanding as a group than as its constituent parts.

As with any form of musical collaboration, the magic occurs in the blending of 1 element with another, but unlike most groups, Port Cities never started out to be a band .

Comprised of trio of celebrated Nova Scotian musicians Carleton Stone, Dylan Guthro and Breagh MacKinnon, Port Cities were drawn together through song writing as independent artists, with every intention of crafting new material, and then going their separate ways. Yet that is not quite how it panned out.

"We 1st crossed paths back in 2011 on a songwriting workshop... We came in as 3 individuals in amongst a host of others, but somehow we were drawn towards one another and it set in motion a chain of events whereby our paths became almost inextricably intertwined. Like moths to the flame!" recalls Stone.

That initial meeting would eventually lead to triple bill tour in 2014 that, MacKinnon recalls:- "By the end it had more of a band feel than 3 musicians performing separately. It was just magic when we sang together. Shortly after, we made it official and started the band."

The 1st thing anyone observes when hearing Port Cities is that this band is tight. Seriously tight. Yet it begs the question; How to go about fusing divergent styles and experiences into such a singular rootsy Americana sound? From MacKinnon's silky jazz schooled timbre, allied to Gutho's R&B influenced natural tendencies and Stone's acoustic troubadour, the space in between the 3 is delightfully warm and resonant, yet entirely coherent across the course of their self titled debut album.

Nevertheless, as is so often the way with the most interesting song writing, beneath the sweetness of the vocal harmonies lies much more complex, and often darker lyrical sentiments, recurring throughout the album. The heart racing stomp of:- "Back To The Bottom" goes some way towards disguising much deeper emotional undercurrents, whilst the intimations of infidelity tucked into the relaxed country rock lilt of:- "On the Nights You Stay Home" cut through on first listen. Whilst:- "Don't Say You Love Me" was conceived amongst the history laden walls of Germany's infamous Colditz Castle, even on the album's most ebullient tracks, nothing is as it seems on the surface, the gentle Afro pop groove of:- "How to Lose You" coaxes the tension out of a love song that's consumed with the possibility of loneliness:- "The Out" is a disco kissed break up song perfect for dancing on your own.

As Stone explains:- "1 thing we all seem to connect with lyrically is showing a less than perfect idea of love, and not being scared to talk about how everything is not great, or call out a lot of what normal, traditional love songs would be about."

Port Cities the album is a perfect balance of Nashville (where much of it was recorded) and Nova Scotia (where the band reside); of the rustic and atmospheric, of indie intimacy and the sort of arena pop anthems that betray Port Cities' globe trotting ambitions; 2017 sees the band embark upon their second cross Canadian and European tours. Such ambition does not prevent moments of delicate musical insight though; the album closes with the desolate ambient ballad:- "Astronaut," a song that invokes outer space imagery only to send us crashing back down to Earth, contrasting childhood dreams of interstellar exploration with the harsh, hopeless realities of navigating adult life.

It's a fitting finale for an album that's nestled in the minimal space between familiar and foreign, pairing sounds that comfort with lyrics that confront. Because that's the thing about living in a Port City,,, the place you call home is also a gateway into the great unknown and, at any moment, that scenic, open water vista can give way to crashing waves and fierce undertows.
---
Sarah Close On Tour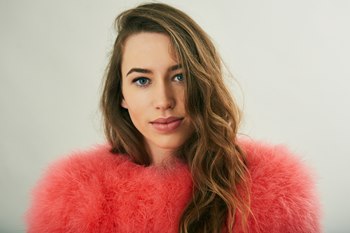 RELEASED earlier this year's Sarah Close's debut EP 'Caught Up' represented the perfect calling card for this expressive singer's smart take on modern pop. It also provided the foundations for bigger things ahead as it went to #1 on the Official Physical Singles Chart while its lead track 'Call Me Out' soon reached 3.3 million streams at Spotify. Now Sarah Close builds on her recent momentum by sharing the brand new track 'Only You'. Demonstrating the dynamic and intuitive song writing talent that'll push her to the brink of stardom, 'Only You' was written during a period in which Sarah experienced a crisis of confidence, and it's a great example of her intimate, but open lyricism. Sarah said that:- "It's about that decision when you realise you're going to leave someone you're with. You know that it's not working and the reason it's not working is that you don't like each other. On paper you're right for each other, but it can't work, and even if it could work you're not ready for it. And that's a painful thing to admit to yourself."

Emerging from a small village on the Isle of Wight, Sarah grew up physically separated not just from the mainland; and the music industry; by a body of water, but also from most of the island's social life. A she immersed herself in music she couldn't immediately find an outlet for her passion. Instead she started a YouTube channel to build a connection that she couldn't make in person. Her following sprinted through numerous landmark statistics and she now commands a following of over 750,000 subscribers. Local gigs soon followed, including Bestival founder Rob Da Bank's Quay Arts Club night as well as a set at Bestival itself, before Sarah relocated to London. Sarah's 1st major London gig followed in April with a sold out show at The Camden Assembly. Now she's set for her 1st full tour which includes a much larger London show at Heaven as well as a homecoming show in Newport on the Isle of Wight.

The dates for tour are as follows:-

► 23 September 2017 – Nottingham, Bodega (SOLD OUT)
► 24 September 2017 - Manchester, Deaf Institute (SOLD OUT)
► 25 September 2017 - Birmingham, O2 Institute 3
► 27 September 2017 - Brighton, The Haunt
► 28 September 2017 - London, Heaven
► 30 September 2017 - Dublin, Academy 2
► 6 October 2017 - Isle of Wight, NewPort, Strings Bar and Venue

Remaining tickets are available now online.
---
Are you going to the Formby Viking / Medieval Market Day?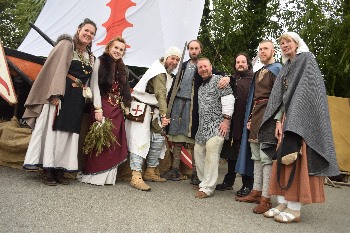 THE annual Formby Viking / Medieval Market Day will be held on Saturday, 23 September 2017, from 10am to 5pm, at the Formby Gild Hall Activity Centre and Grounds. Jarl Herjan (Leo the Leader) and Forni Hamingja (Tony the Lucky) have been out exploring Wales and the NW encouraging other living history groups to come and join the fun in Formby. The recent events in Gwerch Castle (Abergele) and Conwy Castle attracted record crowds and there is another event on Saturday, 7 October 2017, in Warrington, which has live bands and an animatronic 40 foot dragon as well as all the traditional living history and market stalls.
TV Historian Mark Olly has worked alongside Formby Vikings for 5 years and the VMM event is ever more popular and new stalls and activities are included. Staunch favourites 'Talonted Feathers- Birds of Prey' and the authentic Long Ship will be present. The arena will feature combat displays with several sessions of 'have a go' for children. There will be storytelling and music as well. Formby Scouts are providing refreshments.

The Medieval Market Stalls will be in the hall and feature arts/crafts and gifts for all. There will be several exhibitions of Viking Living History and activities. Live demonstrations of The Formby Viking Game based on Hnefatafl with World Champion, Formby's own Leo Kolassa and we hope 3 times ex-champ Tim Millar on hand to demonstrate.

There is a new game, 'The Wall of Asgard' which has proved to be very popular and prizes are on offer for beating record heights and scores. There has been a recent archaeological exploration in Formby looking for relics from the incursion and settlement dating back to 902AD.

Formby Vikings have just launched their website, FormbyVikings.Co.UK and have a Facebook page too. A monthly meet and greet session starts on the 1st Thursday of each month, from October, hosted in Wetherspoons in Formby Village 7am to 10pm with a chance to join in playing traditional games and learn some history and try some craft activities.
The website will feature historical information and a gallery of past events as well as rules for the games and some music clips. Formby Vikings have acquired an authentic handmade replica 5th Century Trossingen Lyre and a Kantele and other historical instruments which they will be playing at future events.

Schools that cover the Vikings in their topics may be interested in getting in touch for educational visits. These may incur some costs but all funds raised are kept to grow the resources of the Viking Club which is a Not for Profit Organisation. Please email:- formbyvikings@outlook.com.

Admission:- £1 on the gate (Under 16s are free).