Lord Street, Southport Resurfacing Work
SOUTHPORT Town Centre busses and traffic have been affected by the closure of Lord Street, due to resurfacing work taking place. The temporarily closure of the main through road is expected to be finished on 27 October 2017, but is weather dependent. Those attending the British Musical Fireworks and other events in the run up to Halloween are reminded to take extra time out in case of delays. Lord Street is regarded as Southport's 'jewel in the crown', but the road has been needed resurfacing for some time, yet Sefton Council's "money saving cheaper option" to resurface the road in black has been blasted by both the former and the current Members of Parliament.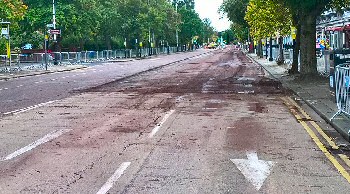 The Former Southport Liberal Democrat MP John Pugh said that changing the road from red to black is "an act of civic vandalism". Southport's current MP, Damien Moore, who's party said:- "Sefton Council may complain about lack of funds, but it is about making the right choices, spend ₤32 million on a venture which is deemed unprofitable by developers and investors, or maintain conservation areas and heritage sites. This outrageous decision which compromises the identity of Lord Street and Southport. Due to the neglect from Sefton Council Southport has already lost out on its place as a top 40 UK seaside destination."
Interestingly the Conservatives have put up a petition on Change.Org against this decision.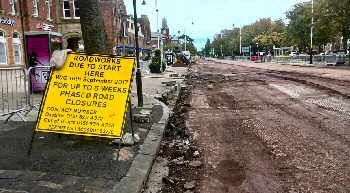 Southport is famous for its Victorian canopied boulevard edged in scenic gardens and until recently its charming, unique style of shops, with many of them closing, others are asking what this issue is. "When it comes to a risk of loosing our heritage status, we have far bigger problems than to worry about short term cost savings, like this. The focus should be on saving the remaining small businesses and not the atheistic. That should come later!" a local business owner, who is struggling to keep afloat told us on condition we do not reveal his name.

What are your thoughts on this issue? Please email us to:- News24@SouthportReporter.com and let us know...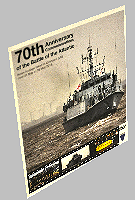 THE 70th BOA events this year in Liverpool has now been fully edited is available to buy, on a DVD, from our Online Shop, on Mersey Reporter very soon. For each DVD sold, ₤3.00 will go to Unique opera exhibition hits the right note at Central Library the Liverpool's Lord Mayor's Charity Appeal. (Registered Charity No. 229539) At this stage we can only do UK postage options, but if you are outside the UK, you can still order copies, but only via emailing our newsroom at:- news24@merseyreporter.com with your FULL address and we will get back to you with a postage cost and a payment link, should you wish to continue.
If you have someone you want to say happy birthday to, for free, then use the email address below to send us the names you want us say happy birthday to, and/or a photograph. Email us today!