Access Sefton Hosting Free Event for World Mental Health Day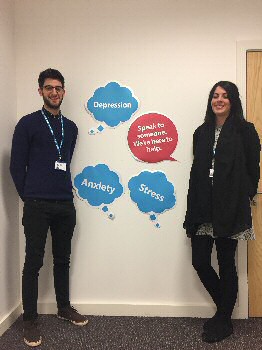 A free health and wellbeing event is being held in Bootle, on Tuesday, 10 October 2017, between 10am to 3pm, to celebrate World Mental Health Day. It will take place at the L20 Building at:- Hugh Baird College, Balliol Road, Liverpool L20 7EW. The Centre is located on the corner of Balliol Road and Stanley Road.
The event, called:- "Find Your Balance," has been organised by Cheshire and Wirral Partnership NHS Foundation Trust's Access Sefton Talking Therapies Service. It will endeavour to showcase a number of Sefton based organisations who are working hard to improve local people's wellbeing.
In addition to the useful information that the stands will provide visitors, there will also be a range of fun, interactive activities including creative crafts, massages, yoga and mindful colouring. Mindful colouring is designed to aid relaxation and to reduce stress, by using colouring books. A number of great prizes will also be up for grabs.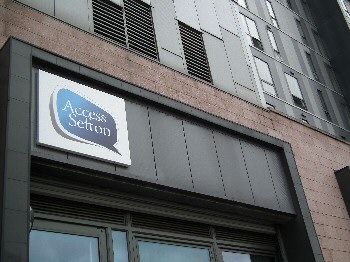 World Mental Health Day is an annual event that is supported by the World Health Organisation. The day provides an opportunity for all stakeholders who work on mental health issues to talk about their work, and what more needs to be done to make mental health care a reality for people worldwide. This year's theme, as set by the World Federation for Mental Health, is mental health in the workplace.
David Hood, Psychological Wellbeing Practitioner at Access Sefton is very clear about his enthusiasm for the event. He said:- "The theme for this year's event is 'wellbeing in the workplace', but our event is open to absolutely everyone. We'll have a range of local organisations taking part to showcase the wide variety of wellbeing services available in the borough, along with workshops and activities to help people learn how to better look after their own mental health."
The event will also offer the chance to win great prizes with a free to enter 'wellbeing treasure hunt.' Prizes include:- Everton tickets and signed Liverpool Football Club memorabilia, plus vouchers for local stores and restaurants.
For more information follow Twitter or call Access Sefton on:- 0300 303 2708.
---
Liverpool City Region can use devolution to innovate ways to create great jobs
A new report sets out how Liverpool City Region can create new jobs, with decent pay and conditions, by using devolved powers to pursue place based and innovative industrial strategy.
How to deliver great jobs: towards a regional industrial strategy for Liverpool City Region was commissioned by the TUC and written by the Heseltine Institute for Public Policy and Practice, University of Liverpool. It finds longstanding problems, including:- high unemployment, low productivity, pockets of entrenched deprivation, and a weak skills base. And it identifies challenges ahead, such as ongoing public sector austerity, and the future loss from of ₤100m a year of funds that currently come from the European Union.

But it finds opportunities too. Devolution is allowing Liverpool City Region to take more control of the funds and decisions that can lead to job creation. And it provides an opportunity to pursue 'inclusive growth,' so that Liverpool's bedrock sectors, like manufacturing and the visitor economy, have the support needed to create better quality jobs.

Devolution also allows the opportunity to take risks and try new approaches, learning from innovative models such as Cleveland Ohio's focus on 'anchor institutions' (for example the University of Liverpool), or the support the Basque Country in Spain has given to large scale cooperative businesses.

TUC Regional Secretary for North West England Lynn Collins said:- "We want working people to be able to get skilled work that's close to home, pays well and gives them the chance to get on in life. We must build on our bedrock industries, like manufacturing and tourism, so they have support and trained workers to deliver more great quality jobs. And we must draw on Liverpool's proud heritage of creativity to innovate new approaches. Devolution must not just be a transfer of power from one level of Government to another. It must be about giving workers more of a say in shaping the economy too. That's why new partnership bodies for unions, employers and Government are such an important part of the plan."

Dr Alan Southern, from the Heseltine Institute for Public Policy and Practice at the University of Liverpool said:- "Industrial strategy must address the UK's regional inequalities. Our research suggests that devolution can frame that debate. With Liverpool City Region's new powers, we can choose policies that help make work more secure. And we can choose to spend public funds in ways that improve economic and social outcomes. We found a will, and a momentum, to support approaches by the Metro Mayor and Combined Authority that improve locals business and the quality of work. We have strong industries, such as a highly productive manufacturing sector, and an economically important public sector. The challenge is to bring more benefits from these sectors to local people. While devolution can play a major role, it must be backed by action from central Government to tackle work insecurity. And we should consider the case for greater devolution, so we can take more control through local democracy, and choose to invest more in modern infrastructure and supporting small businesses."

Shamed restaurant praised for cleaning up its act
ENVIRONMENTAL Health Officers from Wirral say they are pleased with the improvements made at an Indian restaurant which has been prosecuted.
The then manager of Tandoori Mahal, Mr Ajmol Ali, appeared in Wirral Magistrates Court, on Friday, 30 September 2017, to plead guilty to seven food hygiene related offences identified during an inspection by an Environmental Health Officer, back in June 2016. Magistrates told Ali the charges were "serious offences" and fined him ₤6,720.

The conditions were described by the investigating Officer as being 'the poorest he had ever seen' as he found a number of dead and decomposing mice, mice droppings and poor standards of cleanliness and hygiene at the restaurant's kitchen.

However, in the 15 months since that inspection and the case going to court, Environmental Health and Trading Standards Officers supported, encouraged and motivated the new management team and staff at Tandoori Mahal to bring about significant improvements and deliver a 'very good' 5 star rating after its latest inspection.

Officers have given advice on hygiene, structure and documentation which, they say, was readily accepted and embraced.
This led to Tandoori Mahal receiving a:- "satisfactory" 3 star rating in January 2017 and the latest 5 star rating, in September 2017.

Cllr Phillip Brightmore, Cabinet member for Environment, said:- "There are times when formal action is the only justifiable response and we won't hesitate to prosecute when we encounter examples, such as at Tandoori Mahal, in 2016, where public health has been put in serious danger. However, our approach to food safety inspections is very much to work proactively with businesses to promote the best possible standards. Through a programme of support, encouragement and guidance, our Officers have gone the extra mile with this particular business and we are pleased with the improvements and compliance now in place at Tandoori Mahal."

The conditions that led to the prosecution of Tandoori Mahal were identified on 9 June 2016, when a multi agency visit was carried out to the business premises by trading standards and environmental health, as part of the Police, immigration and national food fraud crime initiative.

The Environmental Health Officers was immediately concerned about the cleanliness of the kitchen and decided to carry out a full food hygiene inspection.
His initial observation was that the kitchen walls were tacky to the touch with a pungent odour of stale grease in the air.

The Officer then looked behind the freezer in the left rear corner of the stock room and observed what appeared to be mouse droppings.
There was also evidence of mouse droppings, dirty equipment and dirty surfaces and extremely poor storage was also found across the kitchen.

2 tubs of chicken had been left for 3 hours without lids and were not temperature controlled.
Vegetables were stored in an outdoor shed covered with cobwebs and flaking paint and there were inadequate hand washing facilities for staff; who were using water from a milk container after visiting an outside toilet.

The investigating Officer said he was concerned an ice cream scoop in a wash basin inside the kitchen could become contaminated with faecal matter.
In a statement to the court, the Council's legal representative Ken Abraham said:- "The evidence of widespread infections were clear and obvious. The defendant and his employees were aware of the problem for some time and the position carried on. Equally the risks that such infestation posed were or should have been obvious. It was a significant problem that needed addressing."
---
Government failing rough sleepers
A major independent report into rough sleeping in one of Britain's major Cities is calling for a change in legislation that prevents people from claiming support. The policy of "No Recourse to Public Funds" has been pinpointed as a major contributory factor in the growth of rough sleeping in the past decade. As well as calling on the Government to urgently review how those with no address can claim benefits, the "Roots out of Rough Sleeping" report also identifies failings within the health service to meet the complex needs of rough sleepers; with 71% having some form of mental health issue. The authors of the report, believed to be the most in depth undertaken in the UK and commissioned by the Mayor of Liverpool, Joe Anderson, also state that the time has come for a major public awareness campaign to debunk myths around homelessness, and for the establishment of a new charity to ensure funds are directly benefiting those affected. Co-authored by John Finnegan, Chief Executive of the Liverpool Homeless Football League and Simon Whitter, who was once a rough sleeper, the report has identified 10 key action points to help tackle the underlying causes of rough sleeping and called for an academic based study into the issue. The pair, whose taskforce interviewed more than 130 people and organisations over the course of a three month period, have concluded that the public, private and voluntary sectors need to form a coordinated response in a bid to prioritise care and negate practices that are maintaining the "street lifestyle", which is predominantly underpinned by substance misuse. Another key recommendation is for the implementation of a more integrated approach between social housing providers, local authorities, health and community organisations and specifically to establish a series of pilots such as a new social housing model for young, single people. Mayor Anderson called for an independent report earlier in the year to examine how services can be improved despite the fact that Liverpool City Council spends ₤11m per year on support to prevent and address Homelessness and Rough Sleeping, including funding 711 beds a night and creating a new Severe Weather Shelter, in the City Centre. Rough Sleeping in Liverpool is at the lower end of the English Core Cities average but the number has been growing and national homeless charity Crisis recently claimed Britain could witness a 76% increase over the next decade.
Mayor Anderson, who will use the launch of the report to call for a City wide action plan, said:- "I'd like to thank John and Simon for leading this task force with great diligence and care. I know both have personally committed their lives to improving the lot of those who have been unfortunate to find themselves living on the street which is why these findings cannot and should not be ignored. This report is the most comprehensive analysis undertaken of rough sleeping in any UK City and shows that rough sleeping is on the rise across the country. The reason for that lies firmly at the door of the Government's attitude to benefits and specifically the No Recourse for Public Funds. Rough Sleeping will never go away unless this pernicious policy is reversed. This need cross party support and is a cause I will be taking up with other City Mayors to ensure the Government understands a radical rethink is vital to solving this issue. It is not simply the case that more money will reduce this problem; this is going to require a new approach in how Government at central and local level engage and act with our strategic partners and at grassroots level to address the very complex health needs of these unfortunate individuals."

Simon Whitter, who in 2016 cooked 1,000 Christmas meal for homeless people on Merseyside, said:- "Homelessness and rough sleeping in particular has been very personal to me over many years and throughout this report we have interviewed rough sleepers to CEO's and have tried to maintain a balanced view from all involved. Hopefully the recommendations in this report will help to make further steps forward in getting people the support and help needed; not just in Liverpool, but across the UK."