Police Officers, Staff and Partners honoured at:- 'Community First Awards' 2017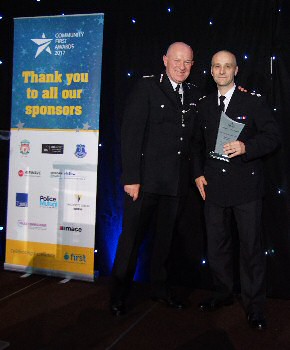 POLICE Officers and Police Staff were recognised for their dedication, professionalism and commitment to serving the communities of Merseyside, at an award ceremony, that was held on Monday, 2 October 2017.

The inaugural Merseyside Police 'Community First Awards' saw members of the force commended for a range of achievements including:- dismantling criminal gangs, pioneering new investigative techniques, safeguarding vulnerable people and building community relations.

Police Officers and staff were joined by community leaders, volunteers and partner agency professionals who had also been nominated in recognition of the work they do alongside the Police to prevent crime and protect communities.

The Chief Constable of Merseyside Police, Andy Cooke QPM, was joined in presenting the awards to the winners by representatives of the 10 companies or organisations whose sponsorship of the awards night had made the event possible.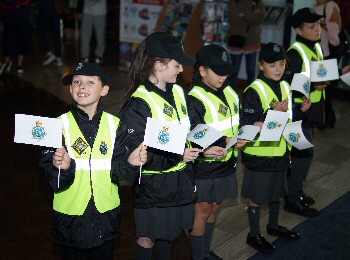 Young musicians from the Liverpool Institute of Performing Arts showcased their talent during the evening's entertainment and schoolchildren from the force's Mini Police initiative welcomed guests and VIPs to the Hilton Hotel Liverpool, where the event was held. A raffle offering prizes donated by sponsors raised hundreds of pounds for the High Sheriff of Merseyside's charitable fund.

Speaking after all 12 awards had been given out, Chief Constable Cooke said:- "I would like to congratulate all the nominees and winners for their outstanding work in preventing crime, protecting our communities from harm and for going the extra mile in helping those in need. Policing is a difficult job and all of us joined fundamentally to make a difference and keep people safe. So in these challenging times it was important to come together and celebrate the amazing achievements of the staff and Officers that give their all to Merseyside Police and the communities we serve. Putting our communities first is at the very heart of everything we do at Merseyside Police and the outstanding work carried out by the winners, the nominees and many other people in our organisation is testament to that dedication, commitment and sacrifice. As Chief Constable I feel immensely proud every day of the work I see being done not just by the Police, but also our partners. It was a honour to host some of our friends and colleagues in the NHS, local authorities and the charitable sector who are motivated by the same goal as ourselves; to protect the public and help communities improve. The awards night would not have been possible without the generous support from the local companies and organisations who kindly sponsored an award or donated a raffle prize. All the proceeds from the evening will be going to the High Sheriff of Merseyside's Charitable Fund which helps groups run crime prevention and educational and training schemes in our most deprived areas. And finally my thanks and congratulations to the winners and nominees who truly deserve to have had their moment in the spotlight so that their achievements are recognised and can serve as inspiration to us all as we strive to keep putting the communities of Merseyside 1st, despite the challenges we face."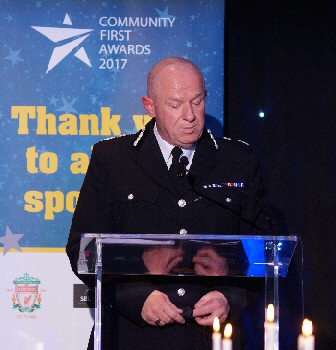 Amongst the winners were the force's firearms unit who raced to Manchester to help Police colleagues deal with the aftermath of the MEN terrorist bombing, a PCSO and enquiry Officer who organised for community minded youngsters to have a trip of a lifetime to Goodison Park, an Officer who devised an ingenious way of getting stolen cars back to their owners, and a member of staff who help re-locate a dangerous sex offender.

Other winners included an A&E nurse who has diverted hundreds of children away from knife crime through talks he does in his spare time, a Police volunteer who uses her accountancy background to help detectives catch fraudsters, and Officers and staff who have battled cancer and depression to return to the frontline.

Merseyside's Police Commissioner Jane Kennedy, who presented Anfield boxing coach Alan Walsh with an award for community service said:- "The Chief Constable's inaugural 'Community First Awards' were a wonderful opportunity to applaud the dedication, commitment and bravery of those who work around the clock to keep our community safe. It was a truly humbling and inspirational evening, recognising just a few of the acts of everyday heroism that are taking place across the force on a daily basis. I warmly congratulate all of this year's winners and nominees and thank them for everything they have done to go that extra mile serving the people of Merseyside. We are incredibly proud of them and appreciate their service."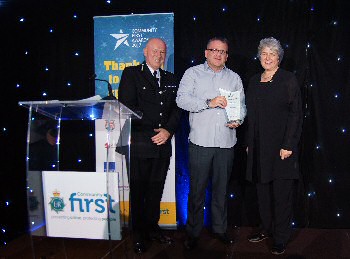 The winners were:-

Chief Constable's Award - Insp Ian Jones, Bootle Community Inspector.

PCC's Award - Alan Walsh, Anfield and North Liverpool Boxing Club.

Police Officer of the Year - DC James Milligan, Hi-Tech Crime Unit.

Team of the Year - Matrix Firearms Unit.

Recognition Award - Rob Jackson, Nurse Clinician, RLUH.

Volunteer of the Year - Andrea Phipps, Economic Crime Team.

Leadership Award - Sgt Michael Volynchook, Force Contact Centre.

Diversity Award - Phil Hume, Hate Crime Advisor.

Service Award - PCSO Paul Burns and Enquiry Officer John Munro.

The Tom Wright Award in recognition of exceptional commitment in the face of serious injury, illness or person tragedy; Constable Ross Dutton, Constable Sue Parton (and 2 other nominees who preferred not to be identified publicly).

Innovation Award - An Officer who preferred not to be named publicly from the force's Vehicle Crime Group.

Employee of the Year - A member of Police Staff who preferred not to be named publicly, from the force's multi agency safeguarding hub.

The award category sponsors were:-

Liverpool Football Club.
Everton Football Club.
Liverpool John Moore's University.
Merseyside Police and Crime Commissioner.
Airwave Motorola.
Dell EMC and SBL.
Police Mutual.
Willmott Dixon.
Mace.
Morgan Sindall.

Mark Mahoney sentenced to life imprisonment for the murder of Vikki Hull in Speke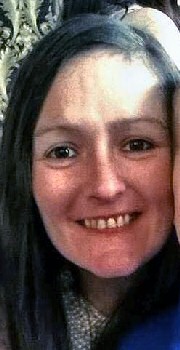 MERSEYSIDE Police is welcoming the sentence of Mark Mahoney to life imprisonment, with a minimum of 16 years, for the murder of Vikki Hull, Speke, back in April 2017. At 3.10am on Sunday, 9 April 2017, the North West Ambulance Service informed Merseyside Police of a concern for safety for 29 year old, Vikki Hull, who had been found at a house in Heaton Close, Speke. Vikki was taken to hospital where she was pronounced deceased at 4.14am. A post mortem later revealed that Vikki died of strangulation. Later the same day, detectives located 31 year old Mark Mahoney and arrested him on suspicion of murder. Mahoney was charged and remanded into custody. He pleaded guilty and was convicted of the offence on Monday, 2 October 2017, as the trial was due to begin.

Detective Inspector Jacky Fitzpatrick, the Senior Investigating Officer, said:- "This was a tragic incident, in which a young mother has had her life taken away by a violent man, a man who has only chosen to admit his guilt at the last possible moment, dragging out the suffering of Vikki's family and friends in the process. I would like to thank Vikki's family for their bravery and courage during this ordeal and also the professionalism of the Officers involved in this investigation. The sentence Mahoney was given today is a reflection of the seriousness of the offence. Although nothing can bring Vikki back we hope it will give her family some kind of closure, and ensure that Mahoney will be off the streets for a significant length of time. I want to reassure members of the public that Merseyside Police is committed to tackling domestic abuse in all its forms and we have dedicated and specially trained Officers who respond to incidents of domestic abuse, investigate incidents and provide support to those in need."

For more information about how to report domestic violence or to seek specialist support call the confidential 24 hour National Domestic Violence Helpline on:- 0808 2000 247. This helpline is free and run in partnership by Refuge and Women's Aid. People can also call Merseyside Police on:- 101 or if they are in immediate danger call:- 999.
---
Drop-in session to be held in Wirral as part of Empty Homes Week 2017
WIRRAL Council are holding a drop in session for owners of empty properties as part of events around Empty Homes Week, on Monday, 16 October 2017. As part of efforts to provide good quality housing in Wirral, the Council supports owners of empty properties to bring them back into use. Between last year and this year, 308 empty properties in Wirral were returned back to use as homes with support from the Council.

As part of Empty Homes Week, an annual national campaign organised by the Empty Homes Agency, a drop in session is taking place, at Wallasey Town Hall, on Thursday, 19 October 2017, to help owners of empty properties find out what help is available. The public can also attend to flag up any empty properties that are causing them concern. The drop-in will be from 10am to 3pm and no appointment is necessary.

Cllr George Davies, Wirral's Cabinet Member for Housing, said:- "Empty homes are a waste of good housing stock and money. By 2020, the council aims to bring 1,250 of them back into residential use. This work is carried out by our Housing Renewal Team who help owners of empty properties return them to use through a range of support, including the Empty Property Grant scheme."

As part of Empty Homes Week 2017 the owners of empty properties are urged get in touch to find out how Wirral Council can help them improve, let or sell their property. We also want to hear from residents who may be affected by an empty property in their neighbourhood.

If you would like help or support, please contact the Housing Renewal Team on:- 0151 691 8132 or via sending them an email. You can also visit the Council's website.
---
Kinship care celebrated in Liverpool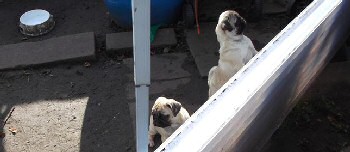 SEFTON Council are asking residents to give 'Paws for Thought' to ensure they don't buy illegally imported puppies, following the culmination of a high profile case in Southport. The "Paws for Thought" campaign is a bid to educate people about the financial and emotional dangers of buying illegally imported puppies, especially in the run up to Christmas. Often illegally imported puppies, which are not vaccinated against rabies, are only ever discovered when a family take their new 4 legged friends for their 1st vet visit. At this point the puppy has to be seized and put in quarantine, with any costs incurred falling on the dog's owners. Not only is there a significant financial implication, with fees in excess of ₤1,000, but the act of removing your cute new 4 legged friends can be extremely distressing and stressful. Under the legislation, any dogs entering the UK must have been vaccinated against rabies, however, the vaccine will not work if given to puppies younger than 12 weeks. As a result, Sefton Council's Trading Standards team are urging those considering buying a puppy to make sure they know who they are buying from, to check the pup's vaccination history and always ask to see documentation.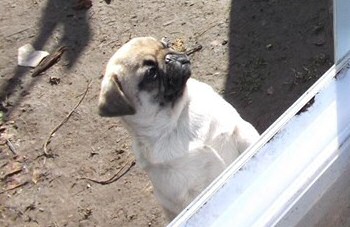 The campaign launches after 5 people were prosecuted after the Trading Standards team uncovered an illegal puppy smuggling operation, on Skipton Avenue, Southport. Cllr Paulette Lappin, Sefton Council's Cabinet Member for Regulation and Compliance, said:- "We don't want people to have their lovely new puppies taken away from them. But illegally imported and unvaccinated puppies are an issue, and it is something which can happen in Sefton as we have seen recently. The puppies we discovered in Southport were only around 8 weeks old when they were brought into the UK, meaning even if they had been vaccinated it would not have been effective. Increasing numbers of puppies are being imported illegally into the UK from puppy farms in Eastern Europe. These puppies are being sold via adverts on the internet and are accompanied by false and forged documentation which lead buyers to believe they have been imported legally or bred in the UK. We want people to be vigilant, especially in the run up to Christmas when interest in buying puppies is especially high."

The Paws for Thought campaign advises people to be suspicious if the seller cannot show you the puppy with its mother and litter mates, as well as:-

► If the puppy has been vaccinated ask to see the documentation. This must clearly state the veterinary practice where this was carried out.

► Be suspicious if the address of the veterinary practice is outside the UK.

► If the puppy has been brought in from outside the UK, it must be at least 15 weeks old and have a pet passport or a veterinary certificate.

► Never agree to have the puppy delivered to your home address or to meet the seller to collect the puppy.

► Never pay for a puppy in advance.
► Report any concerns using the Citizens Advice Consumer Helpline on:- 03454 04 05 06

Earlier this year a joint raid by Sefton Council and Merseyside Police at a Skipton Avenue property discovered seven illegally imported puppies being kept in a poor condition. Sefton's Trading Standards team had no choice, but to seize the puppies and put them in quarantine. Fears that the pups were too young to be vaccinated against rabies were later confirmed and sadly 1 puppy was so ill, it had to be put to sleep. The remaining 6 puppies were later successfully re-homed.
Cllr Lappin added:- "The case not only shows a blatant disregard for the law, but put the community at serious risk of the spread of rabies by illegally importing the dogs. Hopefully, this sends out a strong message to anyone thinking of acting illegally that they will be caught and prosecuted. We would like to thank the member of the public that came forward to report their concerns, and would encourage others to be vigilant in order to tackle other incidents of a similar nature."
---
Police conducted search of land in Hale Park
A team of specialist search trained Officers conducted open land searches in Hale Park, Hale Cheshire, on Tuesday, 3 October 2017. Local Policing Officers have been joined by Matrix Officers in this latest crackdown on firearms. While the search is ongoing, local residents are being spoken to by PCSTOs who reassured the community and requested intelligence about firearms. Inspector Andy Wignall said:- "This operation is another example of our commitment to reducing gun crime on Merseyside. We are conducting open land searches in Hale Park, Cheshire and we will continue to carry out searches such as this to make our streets safer. Information from our communities is vital. If anyone has any information about guns, or where they are being stored, I would urge them to contact us so that we can make our streets safer. We understand that people can be fearful of coming forward, but if you do not want to speak directly to Police, please use the independent charity Crimestoppers, which is free and completely anonymous. You can make a real difference to your communities by telling us what you know, and we promise to act on all information provided." Anyone with information is urged to contact our 'Gun Crime Hotline' on:- 0800 230 0600 or leave information anonymously and for free with Crimestoppers on:- 0800 555 111. You can also use their online form anonymously.