Bonfire Night Events in Merseyside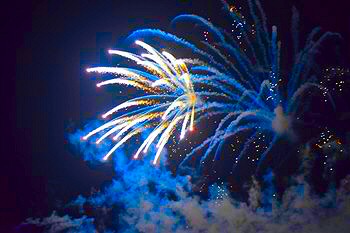 WANT to celebrate Bonfire Night with a bang this year? We've rounded up the best local events and community displays going on in Merseyside.

River of Light 2017
When:- 5 Nov 2017
Where:- Liverpool and Wirral Waterfrontand
Price:- Free

Bring all the family to the Liverpool and Wirral Waterfront and and join an unforgettable musical firework display event that will be staged by 1 of UK's most successful firework companies Titanium Fireworks. There will be an abundance of street animation, along with family activities and food and drink stalls to keep everyone happy and warm.
Fireworks Cruise - Mersey Ferries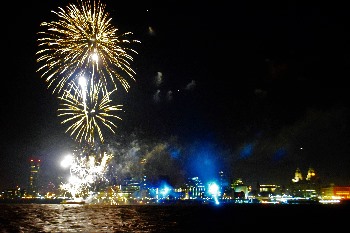 When:- 5 Nov 2017
Where:- Ferry Terminals Woodside and Pier Head, Liverpool
Price:- Adult ₤20; Children (3-15) ₤12.50; Infants (0-2) Free

This 2 hour cruise features live entertainment with music from Callum Mac. The ferry leaves Woodside, Birkenhead at 5.00pm and Pier Head, Liverpool at 5.15pm.

It will return at approximately 7.00pm at Woodside, Birkenhead and 7.15pm at Pier Head, Liverpool. Refreshments from the licensed bar will be available to buy.

Southport Hesketh Round Table Fireworks 2017

When:- 4 Nov 2017
Where:- Victoria Park, Rotten Row, Southport, PR8 2BZ

Advance ticket prices for Adults:- ₤6, ₤2.50 for accompanied under 11 and children under 5 years old are free.
At the gate:- Adult ₤7, ₤3 for accompanied under-11s and children under 5 years old are free.

Southport Hesketh Round Table are proud to host their annual Charity Fireworks and Family Bonfire night. The fun packed evening begins when the gates and the fairground open at 5pm, with live kids entertainment featuring Taz and Starkidz from 5.15pm. The lighting of the bonfire takes place at 6.30pm, followed by a spectacular musical firework display at 8pm. Gates open at 5pm and close at 10pm.

All proceeds of this year's event will be donated to local charities and good causes. For more information click here.

Spark in the Park Sherdley St Helens 2017

When:- 5 Nov 2017
Where:- Sherdley Park , St. Helens
Price:- Free

Annual Bonfire Night event with the usual fireworks and bonfire, plus children's rides. The children's firework display will take place at 7pm with the Grand Fireworks display at 8pm. Lots of refreshments will be available including burger, hot dogs, doughnuts, chips and coffee.

Sutton Fireworks Display

When:- 4 Nov 2017
Where:- Sutton Cricket Club, St. Helens
Price:- ₤3 per person

Head to Sutton Cricket Club for an evening of pyrotechnic fun for all the family. There will be music, yummy food and a funfair for the kids.

Clock Face St Helens Firework Display 2017

When:- 5 Nov 2017
Where:- Clock Face Pub and Restaurant, 408 Clock Face Road, St Helens, WA9 4QS
Price:- ₤3 per person

Sunday, 5 November 2017, Guy Fawkes Night, is celebrated across St Helens bringing with it lots of dazzling firework fun. Come along to The Clock Face Hotel from 6.30pm and enjoy with all the family.

Halton Fireworks Display 2017
When:- 5 Nov 2017
Where:- The Brindley Theatre and Arts Centre, Runcorn
Price:- Free

Entertainment starts at 6.30pm with a countdown to the main event at 7.30pm. Viewing areas are either side of the Silver Jubilee Bridge at Mersey Road, Runcorn and Victoria Promenade, Widnes and The Brindley Café Terrace.

Guy Fawkes Evening at Dobbies Liverpool

When:- 3 Nov 2017
Where:- Dobbies Garden Centre, Speke
Price:- ₤6 (street food menu) and ₤12 (full supper)

Head to Dobbies Garden Centre in Liverpool for some tasty food and a spectacular firework display with the family this Bonfire Night.

Choose from their street food or supper menu and enjoy access to the firework display

Tranmere Rovers Fireworks Heswall Round Table Prenton Park 2017

When:- 29 Oct 2017
Where:- Prenton Park, Birkenhead
Price:- ₤5 per person

The biggest covered fireworks display in the region returns to Tranmere Rovers FC, on Sunday, 29 October 2017. There will be a Halloween Fancy Dress competition (tweet selfies to #SpookyTRFC), pre-show entertainment from local acts and the usual fabulous firework display. Lots of treats and refreshments. Gates open from 5.30pm, Fireworks start at 7pm.

All proceeds of this year's event will be donated to local charities and good causes.

Bonfire on the Beach Hoylake

When:- 3 Nov 2017
Where:- Hoylake Sailing Club, Wirral
Price:- Free

Hoylake Sailing Club host their Annual Bonfire and Fireworks on the Beach. The bonfire will be lit around 6.0pm to 6.15pm, followed by the firework display from around 6.30/6.45pm. The Clubhouse bar will be open from 5.00pm onwards, and hot food (burgers and hotdogs) and drinks will also be available. There will be a collection on the night in aid of Hoylake RNLI

Wirral's community firework displays

When:- 4 Nov 2017, from 6.15pm
Where:- ► Central Park, Liscard Road, Wallasey.
► Birkenhead Park, Park Drive, Birkehead.
► Meyer Park, Church Road, Bebington.
► Lingham Park, Edgehill Road, Moreton.
► Woodchurch Leisure Centre, Carr Bridge Road, Woodchurch.

Price:- Free..

Prepare for an awesome autumn spectacle on the Dee Estuary
Photograph by Sam Ryley.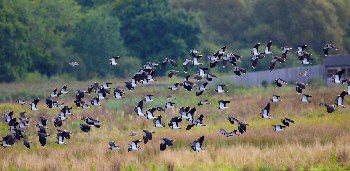 WHILST some people lament the passing of summer, the Dee Estuary enters arguably its most exciting time of year due to the arrival of vast flocks of birds returning from their Arctic breeding grounds. The RSPB is inviting visitors to take part in a series of events across their Dee Estuary nature reserve to share some of the most impressive natural spectacles in this region.

Dan Trotman, Visitor Experience Manager for RSPB Dee Estuary nature reserve, said:- "I'm a huge fan of autumn, it could even be my favorite season of the year. The reserve here comes into its own, supporting thousands of wetland birds as they swap the cold Arctic for our warmer climes. High tides make for some excellent wildlife watching too, pushing the vast swathes of wildfowl and wading birds into closer view along with the birds of prey that hunt them."

Visitors can take part in 'Autumn Arrivals' on Saturday, 21 October 2017, at RSPB Point of Ayr near Talacre. This short guided walk follows a surfaced path along the sea wall from Talacre to the hide overlooking the reserve, but suitable footwear and a decent level of fitness are required. The event is free of charge, but donations are welcome. Booking is essential by phoning:- 0151 353 8478 or sending them an email.

The heart of the RSPB Dee Estuary reserve, Burton Mere Wetlands, is renowned for its number and variety of ducks, geese and wading birds at this time of year, but telling them apart is never easy. Visitors seeking help with identifying these birds can enjoy:- 'Wetland Wonders, Wildfowl and Waders' on Sunday, 22 October 2017, for a guided walk around the trails with tips on learning to identify these birds. The event costs ₤8 per person (₤6.50 for RSPB members). Booking is essential by phoning:- 0151 353 8478 or email them.

Meanwhile, with earlier sunsets; another special autumn attraction on the Wirral; it becomes easier to witness the daily spectacle of Northern England's largest little egret colony flying in from the marsh to their night-time roost. In celebration of this wild wonder and other dusk and night time activity at Burton Mere Wetlands, families are invited to go wild this ½ term with a Halloween themed:- 'Creatures of the Night' trail to follow around the reserve's surfaced paths. The trail is free of charge and runs from Monday, 23 October 2017 to Friday, 3 November 2017, between 9.30am and 3.30pm.

Elsewhere, to experience the autumn tidal phenomenon, drop in on:- 'High Tide Raptor Watch' events on Sunday, 5 November and Monday, 6 November 2017, at the Old Baths car park on Parkgate promenade. Suitable for people of all ages and abilities, these events are free of charge, but donations are welcome. RSPB staff and volunteers will be on hand with telescopes and binoculars to enhance the impressive views. Timings vary depending on the tides, so visit:- RSPB.Org.UK/Deeestuary for more details.

Dan added:- "You don't have to be an avid birdwatcher to appreciate the vast numbers of birds that call the Dee their home at this time of year. These upcoming events are planned to showcase these awesome natural occurrences and show why it's so important for the RSPB to keep almost ½ of the estuary under its protection. These spectacles are perfect to wow families, and kids will love kicking fallen leaves and a bit of den building at Burton Mere Wetlands. So pop on an extra layer or 2, and come along, we'd love to see you!"
---
Lancashire secures 2 awards at Prestigious National Awards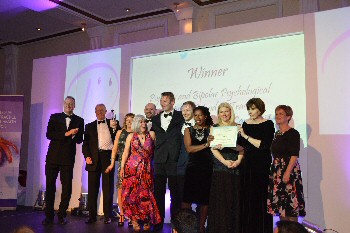 LANCASHIRE Care NHS Foundation Trust bagged 2 awards at the national, prestigious Positive Practice in Mental Health Awards ceremony which was held to celebrate positive work in mental health.
The Trust's:- 'Mood on Track Programme' ran by the Psychosis and Bipolar Psychological Care Network won the:- 'Psychological Therapies in Secondary Care' Award hosted by NHS England. The service was commended for their innovative work in providing an assessment and treatment service which is dedicated to individuals who have a diagnosis of Psychosis and/or Bipolar Disorder.
The Trust's Acute Therapy Service (ATS) was also awarded highly commended in the same category for their work in improving the care pathway and choices for individuals when they are in a mental health crisis by enabling them to remain in their own home whilst receiving care.
The event was held on Thursday, 12 October 2017, at the The Imperial Hotel, in Blackpool and was organised by the Positive Practice in Mental Health Collaborative in partnership with Lancashire Care NHS Foundation Trust. The 2017 event was a national event, that consisted of 16 categories that were open to teams, services and individuals who work in mental health.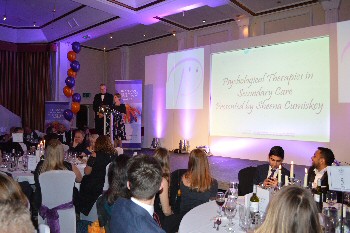 Professor Heather Tierney Moore, Chief Executive at Lancashire Care NHS Foundation Trust said:- "It has been an honour to host this year's Positive Practice in Mental Health Awards in partnership with the collaborative. The ceremony was extremely well attended and was even bigger than previous years, which goes to show just how much positive practice there is to celebrate across the country. It was a fantastic night full of fun and enjoyed by everyone who attended. The event really highlights the dedication from organisations across the country to providing high quality care for service users, their families and carers. It's also a great way to remember and celebrate the achievements of our own staff and highlight the fantastic work that is taking place right here in Lancashire. As always, the standard of the nominations was fabulous and everyone who was nominated should be extremely proud. Congratulations to all those who received an award this year, you truly are examples of people who go above and beyond your role in mental health!"

Angie Russell from the Positive Practice in Mental Health Collaborative said:- "This year's awards have been a great success and it has been fantastic to host the awards alongside Lancashire Care NHS Foundation Trust, right here in Blackpool. Each year the awards grow even bigger and we have received some amazing examples of positive practice in mental health. This year's event has been a double celebration as we are also launching the Lancashire Positive Practice in Mental Health Service Directory. Well done to all of those who have been nominated for this year's awards and a huge congratulations to all of those that have received an award. We hope everyone enjoyed the event as much as we have and look forward to doing it all again next year!"

The awards are held every year and in 2018, they will be hosted by Mersey Care NHS Foundation Trust.

The Positive Practice in Mental Health Collaborative is a user led multi agency collaborative of 75 organisations that includes:- NHS Trusts, Clinical Commissioning Groups, Police Forces, 3rd sector providers, front line charities and service user groups. The group seeks to identify and disseminate positive practice in mental health services by working together across organisations and sectors to facilitate shared learning and to raise the profile of mental health with politicians and policy makers.