Liverpool to unite for 2 nights of World AIDS Day fundraising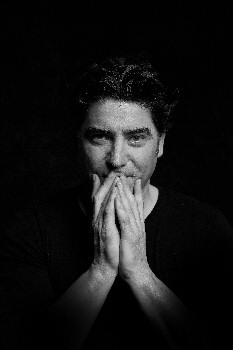 A music legend, rising country star, a vocal ensemble and 'queer disco' collective will unite for a 2 day fundraising extravaganza that plans to raise awareness of World AIDS Day 2017 as well as celebrate the lives and ongoing legacies of people living with HIV.

2 events across 2 days will bring the City together to help increase understanding and generate integral support for Sahir House, Liverpool's dedicated HIV Charity. Irish singer/songwriter Brian Kennedy, supported by country/blues newcomer Daisy Gill, will perform, at Liverpool Philharmonic Hall, on Thursday, 30 November 2017. The 'A Better Man' singer will perform an exclusive intimate gig in the venue's Music Room allowing guests to get up close to the popular singer. Brian will be joined on the evening by critically acclaimed vocalists, Sense of Sound who will sing a collection of songs together.

This will be followed by a one-off World AIDS Day event, at District, in the Baltic Triangle, on Friday, 1 December 2017, courtesy of Sonic Yootha. Both nights will raise awareness of the stigma that still surrounds HIV and generate understanding that it can be easily prevented. After the success of the 2016 event, Thomas Lang and Jennifer John, local musicians and patrons of Sahir House, will be back curating.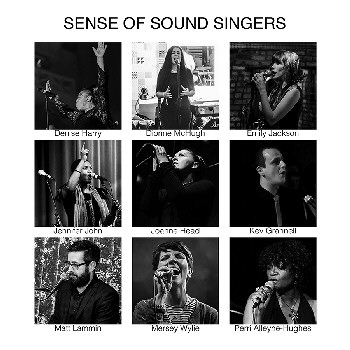 Thomas Lang, musician and event organiser, said:- "Both events are a wonderful way of remembering everything worth living for, and a reminder to take the necessary steps to ensure that we can keep on living. HIV is still around, and something that we cannot ignore. It's estimated that over 100,000 in the UK are living with it, but crucially 13% of those are unaware that they have HIV. People must be aware that it's really important to know your HIV status. We're also incredibly excited to have Sonic Yootha on board. The collective has been amazing at igniting a whole new era of club culture and it's great to see all walks of life uniting at their dynamic events. Vitally, it will allow us to reach a whole new audience: which is exactly what we need to overcome the stigma. Each artist has volunteered free of charge in support of Sahir House. Myself, Jennifer and the Sahir House team are extremely grateful for this gesture of support. We'd love nothing more than the public to get involved and attend one of, if not both, of our events; after all, music has the power to unite us all."

Liverpool born poet, director, actor and author, Gerry Potter will be back hosting the evening which is expected to be another incredible night that is so crucial to garnering support for this vital cause.

The events will also raise awareness of National HIV Testing Week, which encourages everybody to take ownership of their own health and overcome the outdated stigma surrounding HIV. It reinforces the World AIDS Day 2017 message of:- "Let's end it: end isolation, end stigma, end HIV transmission."

John Aggy, co-founder of Sonic Yootha, said:- "At Sonic Yootha, we're staunch advocates of breaking stigmas and providing a safe space to do so – this is why we jumped at the chance to support Sahir House. From the get go we have always wanted a night that allows people to be empowered and feel comfortable enough to talk about vital issues. Through collaborating with Sahir House, we'd really like to encourage people to talk about HIV, how you can prevent it and how it can be treated. We welcome anybody as long as you're respectful. Let's dance, celebrate life and honour those souls we have lost."

Tommy McIlravey, CEO, Sahir House said:- "There's a real buzz already about this year's Celebration of Life event. Anyone who has been to the last few events will know that Celebration of Life is a unique mix of great music, performance and humour. This is what has made the events so successful in previous years. This time we have Brian Kennedy headlining which is generating attention from much wider afield than ever before. He's a talent with real star quality and we know he has a particularly special place in the heart of many people in Liverpool. We can't wait!"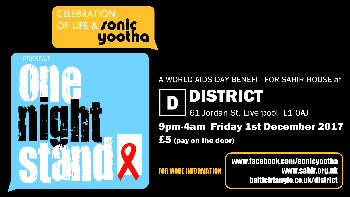 Brian Kennedy and friends will perform at Liverpool Philharmonic Hall Music Room, Thursday, 30 November 2017, at 7.30pm. Tickets are available online now!

Baltic Triangle's District is hosting Sonic Yootha's 1 off World AIDS Day event, on the evening of Friday, 1 December2017. Tickets are:- ₤5.00 and can be bought on the door. All details can be found on Sonic Yootha's Facebook Page. To find out more about Sahir House and the life-changing work they do, visit:- Sahir.Org.UK.

Knitters get busy with twiddle muffs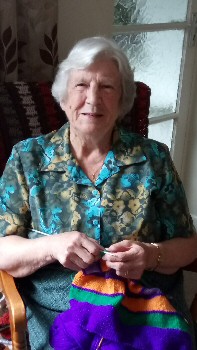 PATIENTS with dementia are being offered a novel way to relax at in Hospital. Twiddle muffs are knitted or crocheted tubes with accessories such as ribbons or buttons sewn into them and are given to patients with dementia.

For many people with dementia these muffs can be a source of comfort. They provide warmth and security, keep hands and minds occupied, and can help decrease agitation. They can also stimulate conversation and are a useful way to hide any tubes or wires which a patient may attempt to remove.

Local knitters have been busy knitting twiddle muffs, but Southport and Ormskirk Hospitals need a constant supply as each muff can only be used by a single patient who is encouraged to take it home.

Barbara Weldrake was 1 of the 1st twiddle muff knitters. "I saw an article in a knitting magazine about twiddle muffs being used elsewhere in the country and approached an occupational therapist at the Hospital. They thought it was a great idea so I started to make them. I took them along to my knitting group and some of the other ladies started doing them too!"

Ann Burket also makes twiddle muffs and started making them after completing treatment for cancer. Ann said:- "Knitting the twiddle muffs provides a distraction to my pain and is helping my recovery by giving me a focus and improving my concentration. Also it brings great satisfaction to know I am helping and providing comfort to the dementia patients. They are easy and fun to make and I would recommend anyone to have a go."

Anyone wishing to get involved making a twiddle muff should contact Michelle Kitson, Matron for Patient Experience on:- 01704 704094 and via emailing:- michelle.kitson@nhs.net, or Occupational Therapist Sally Nichol on:- 01704 704889 or via email at:- sally.nicol@nhs.net.

A twiddle muff pattern is available on the Trust website with this story.
---
Urban Folk Quartet at The Atkinson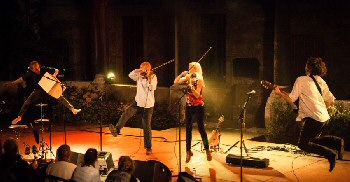 THE Urban Folk Quartet head back out on tour and we are delighted that they have chosen The Atkinson, as 1 of the venues to perform. Joe Broughton, Paloma Trigás, Tom Chapman and Dan Walsh are The Urban Folk Quartet. Since forming in 2009, The UFQ's genre defying, all embracing approach to folk music has captivated audiences in high energy performances across the world. After releasing their critically acclaimed album:- "The Escape" in 2015, the band recorded shows on their international:- "Escape Tour." These recordings went towards "Live III," released in November 2016.

The 2016 to 2017 Live III tour was The UFQ's longest and most successful to date, seeing the quartet perform to larger audiences across the UK, Scandinavia and Europe.

Formed in 2009 in the West Midlands, The UFQ have continued to forge a reputation as 1 of the UK's most consistently stunning live acts, and boast 4 highly accomplished musicians:- BBC Folk Award nominated banjo player (and occasional UFQ vocalist) Dan Walsh; Galician fiddle player Paloma Trigás, who's worked with the likes of The Chieftains, Sharon Shannon, Altan, and Carlos Nuńez, Spain's biggest folk star; percussionist Tom Chapman, widely considered to be the UK's most accomplished and innovative cajón player; and fiddler, guitarist, mandolin player and producer/ arranger Joe Broughton (The Albion Band, Fairport Convention etc).

In their 8 year career, the band have released 3 studio albums and 3 live albums, the latter of which aim to showcase the energy audiences witness at their dazzling live performances.

A new, yet to be titled, studio album will be released in 2018, in the run up to The UFQ's 10th Anniversary Celebrations.

This tour will be slightly different to the other:- "It's the 1st time in the band's history that we'll be gigging and not promoting a specific album. That gives us the freedom to play whatever we like; not just focus on promoting the latest record. So expect to hear some exciting new variations of recent tracks as well as a few new tunes which we'll be road testing for that next studio album."

Urban Folk Quartet can be seen at The Atkinson, on Friday, 10 November 2017, at 7.30pm. Tickets are just ₤15 for the Lower Level and ₤13 for the Balcony.

To book tickets please call The Atkinson Box Office on:- 01704 533333 or book online. Counter sales are also available during opening hours.

Sign up to our e-newsletter and find out about the events and activities coming to the venue 1st, as well as receiving special offers on tickets!