Kevin Dunne nominated for national charity award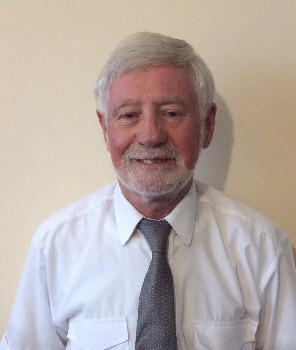 FORMBY local Kevin Dunne is a finalist at this year's Anthony Nolan Supporter Awards (ANSA's). Kevin will join other dedicated supporters of the pioneering blood cancer charity at the House of Commons on November 28 to be celebrated for his hard work and determination. The ANSAs is held annually by the charity as a chance to recognise those who go above and beyond in supporting Anthony Nolan. Kevin has been nominated for the Individual Fundraiser of the Year award, which celebrates those who dedicate time to fundraising for Anthony Nolan.

Kevin, 70, has been fundraising for the charity for more than 2 years. His wife, Mary, was diagnosed with leukaemia in 2014 and had a StemCell Transplant from an anonymous unrelated Donor, the only 1 on the Worldwide Registers who was a Match, in October 2014. His brother Tony was diagnosed nine months later and received a second chance of life from his brother; Kevin who incredibly was a 10/10 match. One year after Mary's transplant, in October 2015, Kevin donated his Stem Cells to Tony. Kevin says:- "The Hospital rang me up and asked if I'd get tested, but advised that there was only a one in four chance of a sibling being a match I went forward and I was the only one that matched, The Doctor said;- we're delighted to tell you, you're like identical twins this is very rare."

Now, Kevin has set himself the task of raising ₤100,000 for the charity, to help others find their life saving donors on the Anthony Nolan register. With this goal in mind, Kevin works tirelessly in his local community, holding collections in local supermarkets and the Town Centre. Kevin says:- "I have a list of 11 volunteers who help me to go into supermarkets and raise money for Anthony Nolan."

While his volunteers work shifts of 3 hours at a time, Kevin will stay in the store to collect money for up to 8 hours. Kevin often holds a stall in a supermarket for 2 or 3 days, raising both money and awareness in the local community for Anthony Nolan.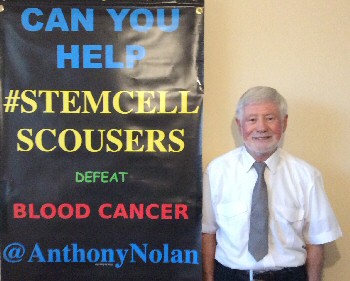 2 years after starting his fundraising journey, Kevin has already passed the ₤21,000mark for Anthony Nolan and a further ₤4,000 for other charities so is on his way to reaching his ₤100,000 target. In addition to raising money, Kevin has also generated engagement within the community; in person and by being featured in the local press. Kevin now has nine local politicians retweeting his events and Anthony Nolan Donor Appeals, and even has 2 local Councillors Gemma Peace and Denise Dutton regularly helping out at events.

In October 2016 Kevin named his group STEMCELLSCOUSERS and in the past year has added 1490 followers from all over the world to the twitter account and 100 to the Instagram account. Kevin regularly retweets StemCell donor appeals for patients from around the globe. Kevin is keen to recruit more Volunteers to the STEMCELLSCOUSERS group if anyone can spare 3 hours a month and would like to help you can contact Kevin, via email email. He says:- "Both Anthony Nolan as a charity and raising awareness of stem cell transplants is the main focus of everything we do. My wife wouldn't be alive today without Anthony Nolan. When we 1st started a lot of people didn't know about the charity but now when people see us fundraising they say 'oh yeah, Anthony Nolan' instead of 'who is Anthony Nolan?'"

Anthony Nolan uses its register to match potential stem cell donors to blood cancer patients in desperate need of a stem cell transplant. It also carries out vital research to make stem cell transplants more successful, and supports patients through their transplant journey. Henny Braund, Chief Executive at Anthony Nolan, says:- "Kevin has worked incredibly hard to raise both money and awareness for Anthony Nolan. He has successfully reached a large portion of his local community to spread the word about our work. While many people support Anthony Nolan, enabling us to carry out our lifesaving work, Kevin really has gone above and beyond in helping to raise money for our cause. This year's awards will be a fitting occasion to bring our wonderful supporters together and thank them for helping us to save the lives of three people every day."

The awards ceremony takes place, on 28 November 2017, in the House of Commons and winners will be announced at the event. For more information, visit:- AnthonyNolan.Org/Awards.

Hugh Baird College and South Sefton College to merge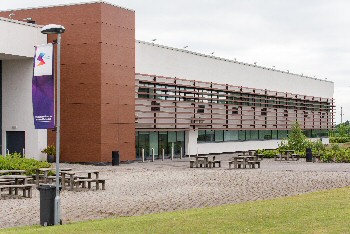 ON 1 December 2017, following Sefton Council approval and support, South Sefton College will become part of Hugh Baird College. The decision is based on a strategy and shared desire to offer the very best post 16 education for those living in Sefton and the Liverpool City Region.

The move for Hugh Baird College to take ownership of South Sefton College helps to provide a broad curriculum offer for school leavers in the area and, importantly, safeguards the provision of high quality A-Level education for the South Sefton area. In addition, the new arrangement will ensure that all School leavers in South Sefton and the surrounding area can be guaranteed a place in a specialist centre, on a course that is suitable for them and their future career ambitions.

Both Colleges will keep their respective sites. However, South Sefton College will be renamed as Hugh Baird College's South Sefton Campus and it will be home to the College's dedicated Sixth Form Centre and will house its A-Level provision.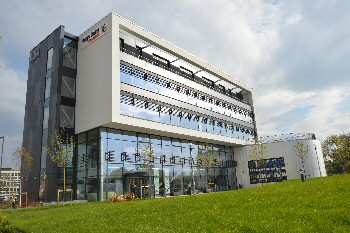 Yana Williams, Hugh Baird College Principal and Chief Executive is clear that the move is a step forward for the Colleges and for post 16 education in the Liverpool City Region, and stated:- "We are delighted by this latest announcement and see it as a very positive strategic move that will ensure school leavers in the South Sefton area enjoy access to a broad, high quality post 16 offer. The coming together of the two organisations provides our local community and employers with a '1 stop shop' for post 16 provision and I am confident that we can build on the strengths of the 2 institutions. We are confident that this transition will build on both Colleges' successful foundations and we look forward to developing and improving the educational landscape in the region for the benefit of school leavers, businesses and the wider local community."
---
Merseyside firefighters called to over 50% fewer bonfire related incidents than in 2016
FIREFIGHTERS attended over 50% fewer emergency calls relating to bonfires across Merseyside on Bonfire Night, Sunday, 5 November 2017, than on the same date in 2016. Merseyside Fire & Rescue Service attended 17 bonfire related fires between 12.01am and 12pm on Sunday, November 5 2017 as opposed to 41, on 5 November 2016. Liverpool and Wirral had the highest number of bonfire related incidents, with fire crews attending 6 in each borough, with Sefton recording the next highest number with 3 incidents involving bonfires. Firefighters were called to 2 incidents involving bonfires in Knowsley, however no bonfire-related incidents were reported in St Helens.

Deliberately set fires (including those relating to bonfires) were also down across Merseyside, on 5 November 2017, from 81 in 2016 to 60 in 2017, marking a 25.9% reduction in call outs overall. Sefton saw the largest decrease, from 17 deliberately set fires in 2016 down to just 5 in 2017, with St Helens seeing the next largest reduction, from 13 down to 2. Altogether, firefighters were called to 60 deliberately set fires (including bonfire related fires) across Merseyside on Sunday, 5 November 2017, as opposed to 81 on the same night in 2016. Crews also attended 3 incidents related to fireworks (2 in Liverpool and 1 in Sefton), down from 4 incidents in 2016.

Station Manager Paul Kay, arson reduction co-ordinator for Merseyside Fire & Rescue Service, said:- "We are pleased that the vast majority of people across Merseyside enjoyed a safe Bonfire Night. Merseyside Fire and Rescue Service has been involved in extensive planning and partnership work with Merseyside Police, local Councils, Schools and businesses in the run up to Bonfire Night, issuing a wide range of safety messages to help reduce nuisance fires and help keep people safe. In recent weeks, our firefighters and prevention teams have been out in communities clearing away hazardous rubbish and fly tipping, which could have been used as fuel for fires, and promoting the safe storage of wheelie bins to help prevent them becoming targets for arson. Crews have also visited Primary and Secondary Schools across Merseyside to spread safety messages and give information about the law surrounding fireworks. It's very encouraging to see that the planning and partnership work we have carried out has had a positive effect this year. We are very thankful to our communities for taking on board all our safety messages and advice."

As we move in to winter, Merseyside Fire and Rescue Service urges everyone to make sure they have at least 1 working smoke alarm in their home and to ensure it is tested regularly. For free fire safety advice or to request a home fire safety check, call:- 0800 731 5958. Merseyside Fire and Rescue Service also provides free smoke alarms for Merseyside residents aged 65 or over.