Dangerous cyclists warned to stay safe and legal..!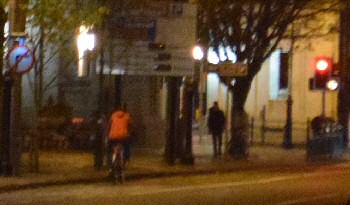 DID you know that it is illegal to cycle on a public road after dark without lights and reflectors, no matter what age you are? Also did you know that exactly which lights and reflectors, where to fit them and when to light up, is defined by the Road Vehicles Lighting Regulations (RVLR)?

How many times do you hear a cyclist saying:- "the roads are dangerous for cyclists" and also "the laws that apply to cars do not apply to cyclists." But following on after a cyclist being jailed in September 2017, after knocking over and killing a woman as he sped through East London, on a bike, it should be clear, all that Cyclist must comply with the This Highway Code. Sadly this apparently has not had any impact on the growing numbers of pedal cyclists, who think the laws do not apply to them.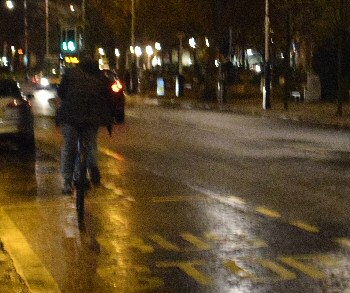 This week, as we run up to Christmas, some of us might be thinking of getting a new bike, but cyclists in Southport have been urged to keep themselves and others safe at night. They are also being advised by the Police to brush up on the Highway Code.

1 of the biggest problems with cyclists is at night. Lights and reflectors are required on a pedal cycle only between sunset and sunrise in the UK, despite what many appear to think is the case.
Even more shocking are those who are well aware of the risks and still go on to take them, by not having any attached, or just not using them!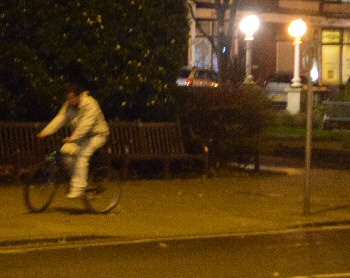 The advice comes after Police in Southport received complaints from the public about some cyclists not being visible enough on the roads and others riding on the pavement.

Officers are also highlighting to motorists in these areas the need to be aware other road users such as cyclists and motorbikers, especially during the dark mornings and afternoons and icy conditions.

Police are also ask that motorists, cyclists and motorbikers to apply the Highway Code; observing:- 'Stop' and 'Give Way' signs and traffic lights.

Community Inspector Graham Fisher said:- "As the Christmas period is approaching and many people are buying new bikes for Christmas I would ask that everyone takes a few moments to consider bike safety and security. Wearing light coloured or reflective clothing and putting good quality lights, on both the front and back of your bike, not only increases your visibility and the safety of you and others, it is the law. If caught without lights and reflectors by Police, offenders face receiving a fine."

Inspector Fisher added:- "We believe some of those reported to be cycling without lights may be responsible for anti social behaviour in the Town. A 48 hour dispersal zone was in place in Southport Town Centre, from Friday night to Sunday night, following recent reports of anti social behaviour. The zone gave our Officers powers to direct people involved in anti-social behaviour and criminal damage out of the zone. In addition, extra Officers patrolled Kings Gardens, where there have been reports of groups congregating, causing nuisance and damage. These issues will of course be closely monitored and further dispersals will be authorised if appropriate. I welcome the information provided to us so far from the local community, and we will continue to respond to their concerns, to allow us to focus our resources on the right areas. Members of the community with any further information are encouraged to speak with Officers in the area, their dedicated Neighbourhood Team on:- 0151 777 3442, or via calling:- 101. Anyone with information who does not wish to speak with us directly can call Crimestoppers anonymously on:- 0800 555 111."

Shockingly most cyclists in the Southport area, who have been spotted without lights, when asked, do not know that it is against the law to ride without lights at night!

Helpful information when getting your lights and reflectors, these are the minimum requirements:-

► Front Lamp must be marked as conforming to BS6102/3 or an equivalent EC standard. If capable of emitting only a flashing light, it must emit at least 4 candelas.

► Rear Lamp must be marked as conforming to BS3648, or BS6102/3, or an equivalent EC standard. If capable of emitting only a flashing light, it must emit at least 4 candelas.

► 1 rear reflector is required, coloured red, marked BS6102/2 (or equivalent)

► 4 pedal reflectors are required:- coloured amber, marked BS6102/2 (or equivalent), and positioned so that 1 is plainly visible to the front and the another is visible to the rear of each pedal.
► When they are required, the lights and reflectors listed below must be clean and working properly.
Its also worth noting that both lights and reflectors are not required when the cycle is stationary or being pushed along the roadside.

It is not a legal requirement at the moment, but The Highway Code merely suggests that cyclists:- 'should be considerate of other road users, particularly blind and partially sighted pedestrians.' So when getting a new bike, it might be a good idea to get a bell fitted as well...

Here at Southport and Mersey Reporter, we will be doing a special campaign to highlight this, in the run up to Christmas.

We would like to know your ideas as to how we can do this... Please email us to:- News24@SouthportReporter.com. We are also running a few questions about Cycling on our Twitter account page and on our Facebook Page. Please do join in and let us, and our other readers know your views and thoughts.

Ambulance service warns chronic lung condition complaints will rise as winter sets in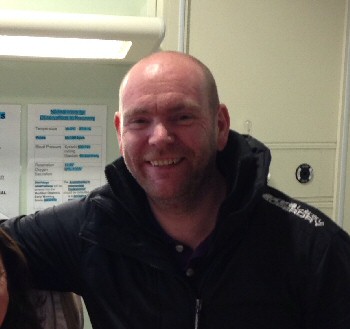 THE North West Ambulance Service (NWAS) is urging people with long term lung conditions to take extra precautions to look after their own health this winter. Statistics from the last 12 months show Ambulance crews attended 13,502 cases of people suffering with chronic breathing problems including emphysema and bronchitis, with December 2016 and January 2017 seeing a 21% and 20% increase in numbers compared to the average month.

The Ambulance service expects these numbers to increase this year, particularly in winter when conditions can be seriously bad for our health, especially for people aged 65 or older, and people with long term conditions.

This winter, compared to last, is tipped to be freezing and this, along with the damp weather, forecast ice, snow and high winds, can all aggravate any existing health problems. This can make people with existing health conditions such as Chronic Obstructive Pulmonary Disease (COPD) more vulnerable to developing a serious winter illness.

There are lots of ways people can stay healthy throughout winter, and also understand how to use NHS services in the most effective way. Ged Davies, an Advanced Paramedic with an interest in COPD and paramedic lead on respiratory illness says:- "It's a good idea to make sure you have an up to date personalised care plan, if you have 1. A care plan will help you manage your condition better, especially during the cold weather. The flu jab can protect you all winter and it's best to get it before the real cold weather comes. If you are in a risk group or aged over 65 or over, it is really important to get vaccinated. If you notice an increase in sputum, particularly if it is coloured or if you are getting increasingly short of breath, you may consider contacting your GP or COPD Nurse for advice. If your symptoms are getting worse, and you have been prescribed rescue medication, please consider using this as well as contacting a health professional. Only attend the Emergency Department (ED) if you're having significant difficulty breathing and your reliever inhalers are not working. The right NHS services are everywhere; you just need to choose the right 1 for you. ED and your GP aren't your only options when it isn't an emergency. You'll often be seen quicker at other NHS services, so check out NHS Choices for your nearest Pharmacy, Walk In Centre or Minor Injuries Unit. It's better to do this 1st, rather than face a long wait at the ED. Alternatively if it's urgent, but not an emergency and you're not sure what to do, call NHS:- 111."

Lung disease and chronic obstructive pulmonary disease (COPD), is on the rise in the UK. According to the British Lung Foundation, the UK is among the top 20 countries for COPD mortality worldwide. In Europe, only Denmark and Hungary have higher death rates for COPD, while rates are higher in the United States and New Zealand than in the UK.

For more information of help, visit:- BLF.Org.UK.
---
Festive Markets Locations Revealed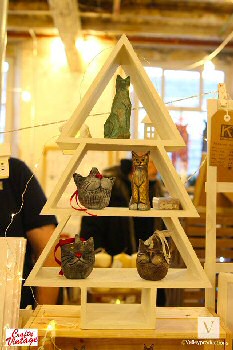 ESTEEMED event promoters Crafty Vintage have announced plans to hold a trio of Festive Markets across Lancashire. The hugely popular seasonal gatherings will take place at Wyresdale Park nr. Garstang, on the floating village at Brockholes Nature Reserve Nr. Preston and at Holmes Mill in Clitheore. Established for over 6 years, the winter markets showcase an exclusive mix of exhibitors, a varied lineup of live music, artisan foods and delicious street food. With a line up of handmade delights, gifts and collectables, all of which are locally produced, the markets provide the ideal opportunity to shop local and support independent business in the build up to Christmas.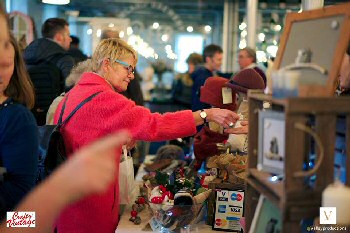 Owner of Crafty Vintage, Laura Johnson said:- "We cannot wait to welcome people to our festive markets. We know that our makers, creators and collectors have been working around the clock to bring together an amazing array of spectacular seasonal gifts."
Free tickets are available from the website:- CraftyVintage.com.

The Dates and Locations:-

► Wyresdale Park Nr Garstang:- 25 November and 26 November 2017.

► Brockholes Nr Preston:- 2 December and 3 December 2017.

► Holmes Mill Clitheroe:- 10 December 2017.
---
Man charged in connection to firearms operation in Norris Green
MERSEYSIDE Police Detectives investigating a pre-planned firearms operation in Norris Green, on Wednesday, 9 November 2017, have charged Conor Redrobe with possession of ammunition. Conor Redrobe, aged 21, from Prescot, has been charged with the possession of 2 live bullets, that had been recovered following the stop of a vehicle, on Lower House Lane. He has been conditionally bailed to appear at Liverpool Crown Court, on Tuesday, 5 December 2017. A 21 year old man from Norris Green arrested on suspicion of possession of a firearm and possession with intent to supply drugs remains in custody, for further questioning by detectives. Anyone with information can contact the gun crime hotline on:- 0800 230 0600, or Crimestoppers anonymously on:- 0800 555 111.