Merseyside Police welcomes return of restored Police cars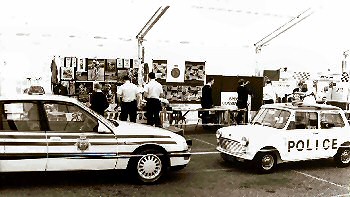 MERSEYSIDE Police have welcomed the return of 2 former Police cars to their previous home at Smithdown Lane station. The vintage Ford Escort RS2000's which were owned by Merseyside Police in the 1980's have been restored by ex-Police Officers. They returned to the Police Station, on Thursday, 16 November and were welcomed by members of the force including the Chief Constable, Andy Cooke and the Police Commissioner, Jane Kennedy.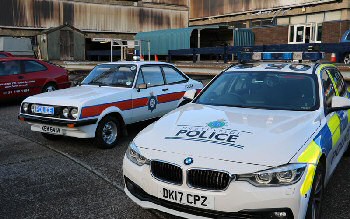 Chief Inspector Tony Jones from the Matrix Roads Policing department said:- "It was wonderful to see the Escorts yesterday and I'm sure it was a real blast from the past for some members of the Force. The return of the cars was a great opportunity for some Merseyside Police nostalgia, especially for the for Roads Policing department who thoroughly enjoyed comparing the cars with the vehicles they use today and there's definitely plenty to compare. The gentlemen have done a great job of restoring them."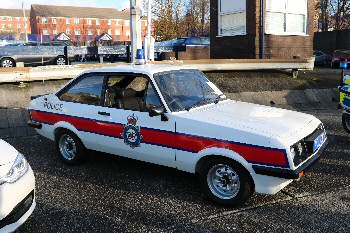 1 of the cars belonged to ex-Humberside Police Officer Graham Carter, who bought it at auction, back in early 2015, for just £14,000. He has since spent the past 2 years and around £2,500 restoring the car to its former glory. Graham said:- "This isn't the 1st restoration I have completed and I regularly attend car shows to exhibit my collection, it's a great hobby. I've always been into old Mark I and II Escorts so this 1 was a great opportunity. It's great to get to come and show it at its former home and the Force have been very hospitable and helpful."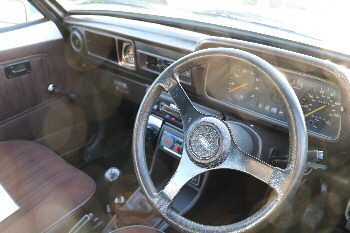 The 2nd car was restored by ex-Greater Manchester Police Traffic Officer, Sean White, who is now a pilot with Etihad Airways. He is also a vintage car enthusiast and has previously restored a Ford Capri. The Escorts were parked next to the Police car of today, a BMW, which gave a great opportunity to see the advancements in technology over the years. 1 of the Escorts even displayed its old Tax Disc, dated 31 December 1981.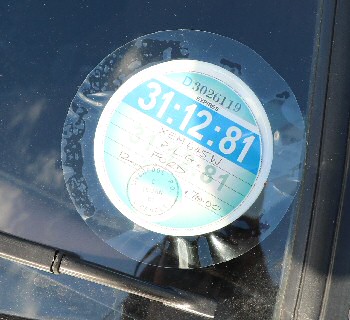 Merseyside's Police Commissioner Jane Kennedy said:- "I love the passion and enthusiasm some people have for cars and it's wonderful to see these former patrol cars back on their old beat. These cars are a credit to the retired officers who have lovingly restored them to peak condition. Seeing them here at their old home on Smithdown Lane, alongside the top of the range models that are used today, is a reminder of how much policing has changed in the last 40 or so years and the strides forward that have been made in Policing our roads and keeping our communities safe."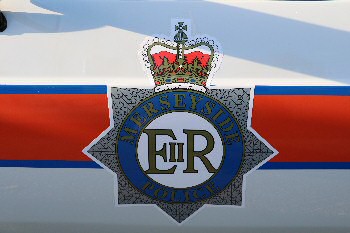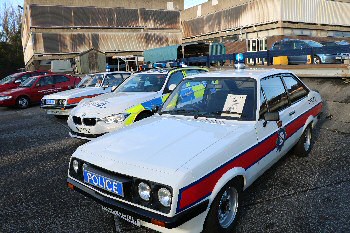 * Please note that you should not drive with out of date Tax Disc still on display, despite them no longer being issued.
---
Father Christmas declares markets Ho-ho-ho-pen!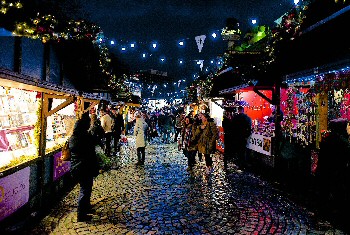 SANTA Claus has taken some time out of his hectic schedule to join Liverpool's Lord Mayor, on Friday, 17 November 2017 to officially open Liverpool's Christmas Market. Returning to St George's Hall, plateau for the 2nd year. This year, the City has more than 40 traditional style festive cabins dressed in garlands, offering up tempting Christmas gifts including:- handmade jewellery, festive decorations, slippers, scarves and edible gifts to make perfect stocking fillers. An array of food and drink stalls are selling:- bratwurst and gourmet burgers, along with crepes and cupcakes for those with a sweet tooth. New for this year is a brand new Windmill Bar which is serving:- traditional beers, mulled wine and other festive drinks.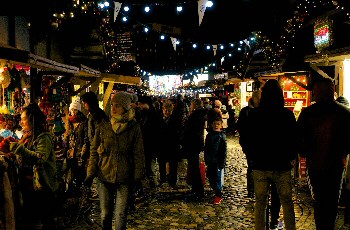 Just before the opening, Councillor Kennedy said:- "We had a great response from both traders and visitors last year to the markets in their new home. In its location facing Lime Street Station, the festive attraction really does act as a wonderful shop window to the City's Christmas offer. Every year we try to raise the bar with whatever we do, and this year there are more stalls on offer, giving shoppers a wider selection of festive goodies to purchase. Thousands enjoyed the market last year, and I'm sure even more people will head to the plateau this year to get into the Christmas spirit. I'm looking forward to declaring the attraction officially open, and listening to the performances, particularly by the Choir With No Name, which is 1 of the charities I'm fundraising for during my time as Lord Mayor."
The markets will run, until Friday, 22 December 2017. The market is also part of a series of Christmas events taking place at St George's Hall and Liverpool Town Hall, throughout December 2017, which will include:- Christmas Jumper Ceilidh, Snow Ball, Christmas Classics in the Concert Room and Story Time With Santa sessions. For full details visit:- CultureLiverpool.Co.UK. It also forms part of Liverpool's 1 Magical City campaign. For full details visit:- VisitLiverpool.Com.

Handgun found in alleyway leads to teen being arrest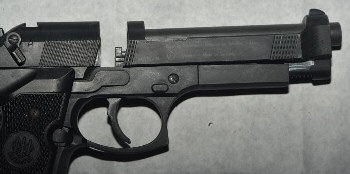 MERSEYSIDE Police, on Wednesday, 15 November 2017, where "acting on information received," at around 10.40pm, attended Linacre Lane and located a suspected imitation handgun in an alleyway. As a result a 16 year old, from Bootle, was arrested on suspicion of possession of a firearm and was taken to a Police Station for further questioning by detectives. Upon examination, it was found to be a high powered BB gun.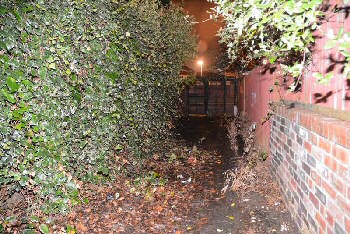 Detective Inspector Robbie Moss:- "This latest recovery means there is 1 less firearm on our streets, and continues our recent successes in recovering real and imitation firearms. While this is an imitation weapon, it could have been used to create fear in our communities, and potentially used in serious and organised criminality. It's discovery shows yet again how vital that information from the community can be in our fight against gun crime. We continue to be relentless in our pursuit of those involved in gun crime and will continue to respond to information to make our streets safer. I'd urge anyone who has any information about firearms in their community, to get in contact with Officers from the Matrix Serious and Organised Crime Gun Crime Hotline on:- 0800 230 0600 or Crimestoppers anonymously on:- 0800 555 111."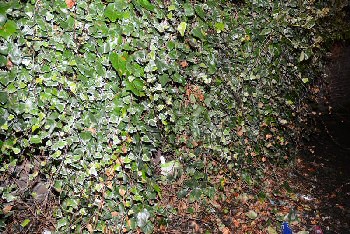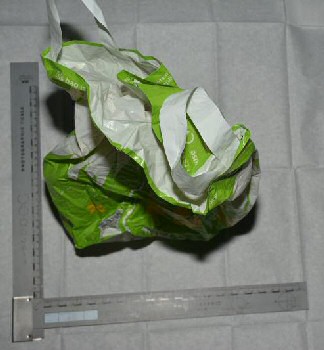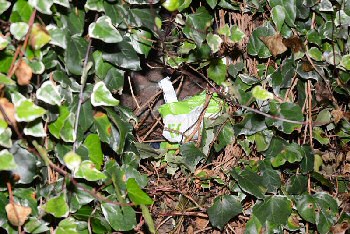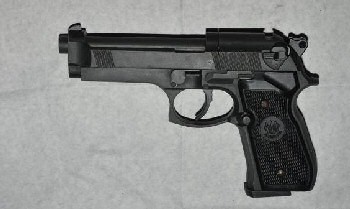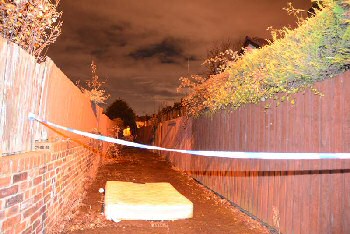 Did you know that:- Since 2007, Violent Crime Reduction (VCR 2017) have brought in harder penalties for breaking the laws governing airguns are severe and rightfully so. Penalties in the UK are under the jurisdiction of the full firearms laws. Also since the implementation of the Anti-Social Behaviour Act, 2003, it is now illegal to have an airgun loaded or not in a public place without lawful authority or reasonable excuse. In simple terms, airguns are regarded by the legal authorities as firearms, and carry exactly the same legal status as shotguns and live ammunition guns, with no concession in law for the airguns vastly reduced power levels. Criminals using airguns face huge penalties, including terms in prison, again fully in line with the laws covering firearms.
---
Merseyside Police as for help following burglary in Crosby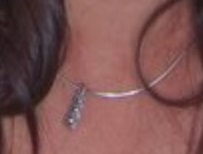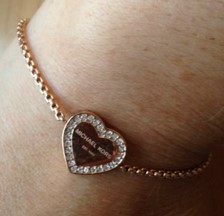 MERSEYSIDE Police are asking for information after a burglary took place in Crosby, in which jewellery was stolen.
The burglary is reported to have happened between 2pm and 9pm, on Saturday, 4 November 2017, on Strathmore Drive, Crosby.
Gardening tools were left inside the house and are suspected of having been used to forced entry into the property. Forensic and witness enquiries are ongoing and anyone with information is urged to come forward.
We have been informed told that items of jewellery have been reported to have been stolen, including:- rings, a bracelet, necklaces and Beatrix Potter 50 pence pieces.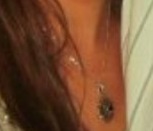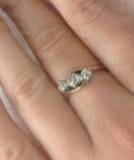 Inspector Sue Stribling said:- "Some of the items stolen have a great deal of sentimental value, which has understandably caused distress to the owners. I'm sure people would recognise these items if they have seen them or been offered them so please do the right thing. I want to appeal to local jewellery shops or pawnbrokers, or any member of the public, if they have been offered any of these items for sale to get in touch and let us know so we can reunited them with their rightful owner. I would also ask anyone who was in the vicinity of Strathmore Road on the afternoon and evening of 4 November and saw anyone acting suspiciously to get in touch."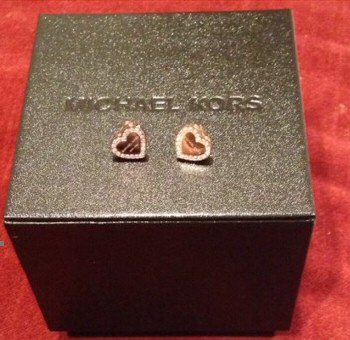 Anyone with information is asked to call:- 101 quoting incident number:- 0517282382 or the independent charity Crimestoppers anonymously and for free on 0800 555 111 or via their online form.