Bistrot Pierre is now open in 1 of Southport's most iconic buildings
Photographs by Patrick Trollope.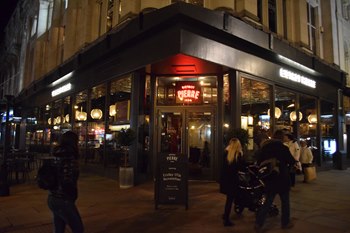 ON 17 November 2017, the much anticipated French restaurant Bistrot Pierre opened following the renovation of 1 of the Town's most iconic buildings. Don't worry, the Victorian boulevard's canopie will be retuning very soon, as its still being restored. The bistort, which brings a new lease of life to the most iconic part Lord Street, the Monument, is now open 7 days a week, serving seasonal menus including:- Confit de canard, the bestselling Boeuf bourguignon maison and steak frites.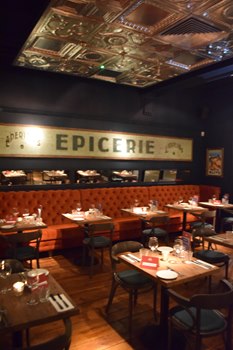 The building inside is fantastically decorated and is set on 2 floors, with the top floor offering a fantastic view down Lord Street and of the Monument. The Southport restaurant also features a stunning portrayal of Southport's outdoor swimming baths. Other interesting features and fittings include the very shiny ceiling decorative boards, along with the interesting lights.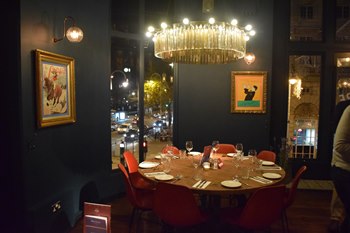 Karen Rimmer, general manager at Bistrot Pierre said:- "As a Southport native I'm over the moon to be the new manager at the town's most exciting new restaurant. It's an ideal location to bring our great value, authentic French bistrot dishes and I'm confident we will grow a loyal customer base in the area. There has been a real buzz around the town in the build up to the restaurant's opening and really I'm excited for people to try our menus in a relaxed bistrot setting."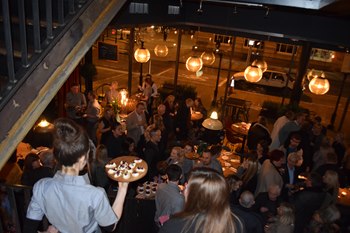 Rob Beacham, who founded Bistrot Pierre with school friend John Whitehead more than 20 years ago, said:- "Southport is a charming town and we are looking forward to being a part of the flourishing food and drink scene here. I'm thrilled that Bistrot Pierre is able to support this thriving local economy. We're really pleased to be investing in the town's future, reviving this historic building and creating up to 50 new jobs. As part of the renovation works, we will be bringing the building's iconic canopy back to its former glory before it is fixed back onto the external wall. This is just 1 example of how we maintain and complement our sites' original features while bringing our own style to the restaurant."

Bistrot Pierre also offers an excellent value festive menu running throughout December as well as a dedicated Christmas Day lunch menu featuring 5 courses!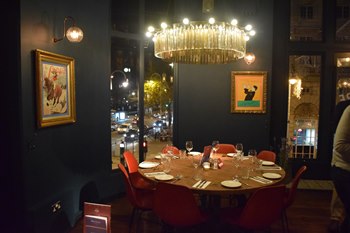 Bistrot Pierre has also launched a unique loyalty app called:- 'Mon Pierre Rewards' whereby customers earn points for every pound spent within the restaurants.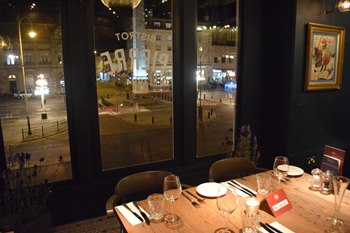 Karen said:- "Customers earn 1,000 points just for downloading the app; a great reason to visit our bistrot if you didn't have 1 already."

It is worth noting that this is not the same as the 1 in Liverpool and is not connected to this chain. Also on an interesting note, the Bistrot Pierre chain will open its next in the North West area, in Preston, next year, within a converted Church...