Don't Miss the FREE Formby Nativity Musical
Photographs by Patrick Trollope.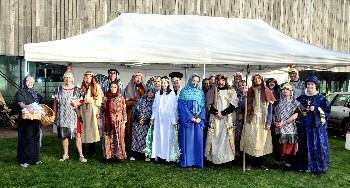 THE Churches Together in Formby, Altcar and Hightown (CTIFAH) have an amazing festive delight on offer, from 2pm, on Sunday, 10 December, within the Formby Pool Gardens.
This year the group will be hosting a free to watch, Nativity Play with a difference; a Nativity Musical, this is a family friendly event to inspire all. Wrap up well, as it's out doors, but come rain or snow, this show will be put on, we are told... The event will feature local actors, as well as some well known local faces, along with choirs from Make Noise, Our Lady's, Woodlands, Freshfield and St Jerome's Schools... So if you want a chance to get into the festive mood, head on down to Formby Village, and take a look at this fantastic offering...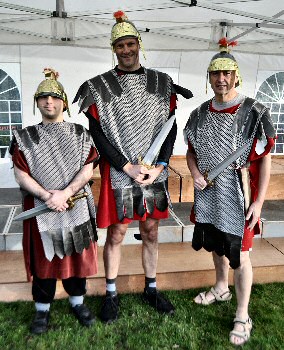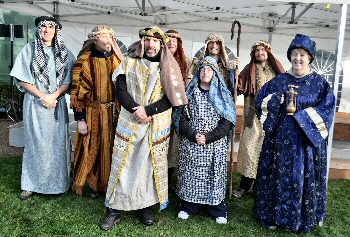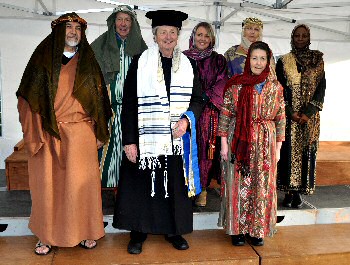 Girlguiding Leader from Burscough selected to embark on international adventure
BECKY Latham, a Leader from 3rd Burscough Guide Unit has been selected to travel across the world, representing Girlguiding North West England by taking part in an important social action project. Becky was selected to lead this incredible trip along with 2 other leaders to represent Girlguiding North West England Region. The group of women lead a team of 12 Girlguiding Senior Section members aged 14 to 18, to provide the girls with this once in a lifetime international opportunity. Becky will be travelling to Romania to take part in an agricultural project, which aims to provide shelter and support to disadvantaged teenagers. The group will work alongside young people at micro-eco farms and will help teach English to the local communities. Becky, said:- "Girlguiding has been such a major factor in my life. It has given me so many opportunities and I have made so many friends. I'm most looking forward to getting to work as a team to help form relationships within Romania."

Julie Bell, the Region Chief Commissioner for Girlguiding North West England, said:- "It's really fantastic to see so many of our members putting themselves forward for these international projects. Being part of Girlguiding gives you so many opportunities, including these incredible international adventures."

Girlguiding gives girls and young women the chance to have fun, build friendships and make a positive difference in their community. For further information visit:- GirlGuiding.Org.UK/Joinuss.
---
Beware of dodgy doorstep traders, residents warned
WIRRAL Trading Standards are warning residents to be on their guard if approached by cold callers offering any type of property maintenance. This comes after several reports to Merseyside Police and Wirral Trading Standards of incidents of doorstep crime targeting elderly residents that have occurred recently in the Wallasey, Pensby and Oxton areas. These have involved traders offering guttering, roofing and driveway work or maintenance. Trading Standards advice to residents is to never buy services or goods from businesses that make contact out of the blue, such as traders knocking on the door, or responding to leaflets put through your letterbox. Cllr Phillip Brightmore, Wirral Council Cabinet member for Environment, said:- "Unfortunately, there are many unscrupulous people who use cold calling as a method to defraud money from residents by undertaking unnecessary or overpriced work. Often, the quality of the work is also very poor or ineffective and it can be difficult to make contact with the traders should there be issues in the future. For all your goods and services it is better to deal with reputable traders operating out of fixed premises who you know and trust. Please do not agree to work offered by unsolicited doorstep callers as the risks are high; take time to get 3 quotes from reputable businesses you trust and make your decision on who to use in your own time. Please be vigilant for yourself and your neighbours, particularly if elderly."

If you or someone you know is faced with cold callers please contact Trading Standards via the Citizens Advice Consumer Helpline on:- 03454 04 05 06 or visit:- AdviceGuide.Org.UK or contact Merseyside Police on:- 101.
---
Family tribute to May Margaret Laidlaw
"ON Saturday, 2 December 2017, our world came crashing down, May was taken from us, not because she was ready to go but simply because she was taken. May was loved by many, she was a kind and caring wife:- Mum, Nan, Great Nanny, sister, Auntie and friend. She and her husband Tommy enjoyed 58 years of marriage together, recently those years consisted of a trip to Cyprus to see her first grandchild get married and a trip to the Isle of Wight, where she and Tommy loved spending time together. Only recently she spoke about how her life has been filled with good and happy memories, which we will keep in our hearts forever, our memories, no one can take those away from us. She was independent, healthy and had plans for the future, more weddings, parties, trips, more family time which she loved and most of all more happiness. Now our hearts are broken and may never be truly mended, a huge part of our family taken too soon. But we know May will look over us all through this tough time. You will be missed so very much every single day and we will love you forever. Goodnight, God bless and now rest in perfect peace xxx"