Feasibility study over introduction of Red Routes in Liverpool
CONSULTATION is set to begin on the introduction of Red Routes to speed up traffic flow on 3 key roads in Liverpool. 'Red Routes,' 1st introduced in London in 1991 and also used in the West Midlands and Stoke on Trent; are major roads on which vehicles are not permitted to stop, including loading and unloading. They are generally in operation, from 7am to 7pm, on Monday to Saturday, although round the clock restrictions usually apply near traffic lights and at bus stops. Blue Badge holders and licensed taxis can still pick up and drop off.

A report to the City Council, on Friday, 15 December 2017 will be asking for permission to begin a feasibility study into their introduction on the following routes:-
► Kensington/Prescot Road.

► Smithdown Road.

► A59 County Road / Walton Road.
The roads have been chosen to be looked at because they are known to have congestion caused by inconsiderate and illegal parking, which creates pinch points and leads to snarl ups.

Deputy Mayor, Cllr Ann O'Byrne, said:- "Every driver gets frustrated by other road users who show no consideration for others by stopping on major routes or parking ½ on the pavement, causing inconvenience for pedestrians as well. It leads to inconvenience, congestion, delays and increases pollution because cars are stationary when they should be moving. At a time when we are investing ₤250 million upgrading major routes across the City, it is vital we complement this work by ensuring we have a free flowing traffic network able to operate at maximum capacity. As we continue to rebuild our City for the 21st century, attracting more investment, jobs and people, we have to make sure road users can get across the City as quickly and easily as possible. Delays to journeys cost businesses and commuters both time and money. We believe that the introduction of Red Routes could help ensure a smoother journey, but we want to hear all views during the consultation period. This is just something are looking in to at this stage. I promise we will listen carefully to feedback and look to put into place measures which mitigate any impact on local businesses if we decide to push ahead with 1 or all of the routes."
What will happen if approved?

► If Red Routes are introduced, they would replace all existing yellow line and clearway restrictions and be enforced using the existing traffic cameras, which were previously used for the bus lanes that were withdrawn in 2014. The Council could also look at the potential of towing vehicles away, which it does not do at the moment.
► If approved by the Cabinet, a consultation will get underway which will include:- community events, an online survey and letters to people whose properties front the affected routes.
We would love to know your thoughts and views on this topic, sp please email us to:- News24@SouthportReporter.com with your comments...
---
West Lancashire College is delighted to announce 2 brand new undergraduate qualifications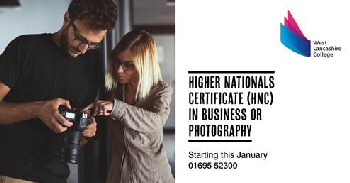 EMPLOYERS and Universities throughout the world value students with Higher National qualifications due to the fact they adopt a more hands on approach. At West Lancashire College you will learn from expert tutors, in small learning communities, gaining practical skills alongside the underpinning theory that a traditional degree programme offers.
This gives you a competitive advantage when you enter the job market and/or wish to top up to a full degree. Studied flexibly over 12 or 18 months, our competitively priced courses are the first stage in unlocking your potential through learning.
There are no upfront fees for the course and Advanced Learner Loans are available for both programmes. You won't have to pay anything back until you finish your course and are earning more than ₤21,000 per year. Course Cost ₤6,000; apply for a Learner Loan today! Also Higher Nationals can help to lead you to a new career or giving direct access to University.
To find out more contact Course Enquiries, by calling:- 0169552300, via sending an email or to apply go to:- WestLancs.AC.UK.

Golf resort plans move a step closer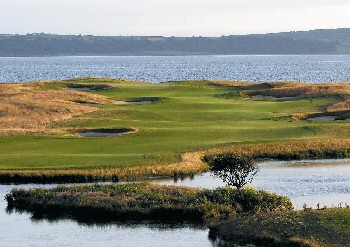 PLANS to create a major golf, leisure and housing development in Hoylake have taken a step closer today, as Wirral Council's cabinet is set to agree the project moving to the next stage. The proposed Hoylake Golf Resort will see 2 new championship golf courses built including the only Jack Nicklaus designed municipal course in the country. The plans also include a luxury hotel, conference centre and new houses. 1 of the biggest names in golf; Celtic Manor, the company behind the South Wales luxury resort which hosted the 2010 Ryder Cup and 2014 NATO summit, will manage the entire attraction and Story Homes will lead on the housing development, both working alongside Jack Nicklaus Joint Venture Group.

Leader of the Council, Cllr Phil Davies, said:- "The Hoylake Golf Resort will be a flagship development which will create hundreds of jobs for local people and support businesses across the borough. As a globally significant tourism and leisure attraction, it will support growth in our vibrant tourism economy and attract thousands of additional visitors to Wirral every year. Building on the success of the 2006 and 2014 British Open Championships at neighbouring Royal Liverpool Golf Club Hoylake, the Golf Resort will cement Wirral's leadership position with the international golf community, benefitting from the visitors, tourism revenues and global attention that recognition will bring with it. However, it is more than simply 2 new golf courses. Hoylake Golf Resort will be a key leisure destination with a high end hotel, restaurants, spa and conference facilities. It will prove to be an attractive offer for international conferences and similar events."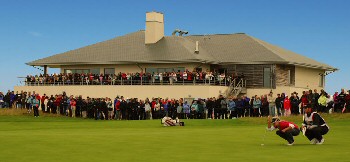 The report to Cabinet details the next steps to progress the proposals, including the Council expectation that the developers complete the planning and various site investigations at their cost and risk. The plan details the funding options being proposed and indicates the returns the Council could expect to see through leveraging its assets and covenant strength. It also provides the full financial proposal for how the development will be delivered and, subject to it being agreed at the meeting, on 18 December 2018 , will allow for a full planning application to be submitted in 2018. The full planning application would include the results of environmental and transport studies, and will also involve extensive public consultation with residents to ensure local views are considered and included in the final plans.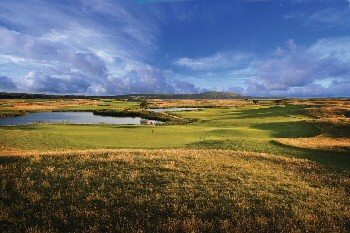 Cllr Davies continued:- "Working with partners with the expertise and reputation of Celtic Manor, arguably the strongest brand in golf Hospitality today, and north-west based Story Homes means we are confident we will deliver a resort of the highest possible quality. This is another example of Wirral Council being commercial, ambitious and innovative. By using our resources and skills to secure major private sector investment into our borough, we will create jobs for residents and generate revenue for the Council. The revenue this development will generate each year; significant sums in Council Taxes and Business Rates; will be reinvested in supporting our frontline services, and will go some way to start replacing the funding Wirral has lost since austerity policies began in 2010."

Once the developer has completed all the studies and finalized the design for the project, the Council will undertake further public consultation on the proposals prior to the planning application being submitted and then undertake further statutory consultation as part of the planning process. There will therefore be plenty of opportunity for people to give their views on the project and for these to be fully considered.