Photographer in wheelchair robbed in daylight and taken to Hospital
ON 12 December 2017, at around 12.30pm, a man in his 30's, was in his wheelchair on the Wirral Way, within the area of Ashton Park, West Kirby, UK, taking photographs. Sadly he was approached by 2 unknown men who tipped him out of his wheelchair and stole his camera and other equipment. The men ran off with the property. The victim was taken to Hospital as a precaution.

The men are described as white, aged 30 to 40. 1 of the males is reported to have been wearing a black coat and the other wearing a blue coat. CCTV and witness inquiries are ongoing and detectives are urging anyone with information to come forward.

Merseyside Police are appealing for witnesses to come forward with information by contacting the Police on:- 101 quoting incident number:- '0517318639' or calling Crimestoppers anonymously on:- 0800 555 111.

Police have also received information about a film crew is said to have been in the area around the time of the offense and may have possibly filmed the offenders. If you were part of that film crew or have any information please contact Detective Constable Kev Thomas on:- (+44) 0151 777 2258.

Detective Inspector Paul Lamb said:- "It is despicable that a man in a wheelchair could be targeted in this way and we are determined to find those responsible and bring them to justice. The victim is being supported by Officers and we take any reports of robbery extremely seriously, but to target someone vulnerable is particularly alarming. I think the community would agree that these men need identifying and removing from the streets. I would ask that anyone in the area of Ashton Park around 12.30pm and saw the incident, or any men matching the description running away gets in contact. Likewise, if you have been offered a camera on any equipment in the area, do the right thing and come forward immediately."
---
The Jockey Club Live announce Craig David as the 1st summer headliner for Aintree Racecourse in 2018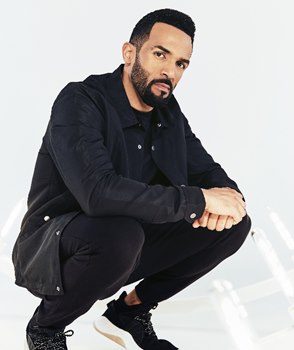 THE Jockey Club Live and Aintree Racecourse are excited to announce Grammy and BRIT award nominated and multi platinum selling artist Craig David as the first act for their summer season, headlining an open air concert, on 15 June 2018. Having sold over 15 million albums, achieving 16 Top 10 hits and multi platinum status in more than 20 countries, taking over festival stages around the world, selling out headline tours in seconds to securing a residency at the iconic Ibiza Rocks Hotel, it's official, Craig David is back and in a big way! Initially rising to success with hit singles including:- '7 Days,' 'Fill Me In' and 'Walking Away,' 16 years later Craig was catapulted back into the charts and in to the nation's hearts with Big Narstie on the gold certified single:- 'When The Bassline Drops,' marking the beginning of his triumphant return. He has since released the number 1 album 'Following My Intuition,' and will be followed by new album:- 'The Time Is Now', out January 2018 via Sony Records.

The 1st track from his new album:- 'I Know You,' features alt pop giants Bastille. Going from success to success, Craig also recently won his 6th MOBO Award of his career for Best R&B/Soul Act.

John Baker, Regional Director for Jockey Club Racecourses North West, said:- "We are delighted to confirm Craig David's first headline show at Aintree racecourse on 15 June 2018. His live shows are renowned, having sold out arenas across the country I have no doubt we are instore for an incredible performance full of hits."

The Jockey Club Live are leading promoters on the UK live scene, delivering spectacular line ups of some of the hottest chart talent and legendary household names to some of the world's most famous racecourses. In previous years, Aintree Racecourse has hosted concerts by artists including:- Tom Jones, Deacon Blue, Jess Glynne and Kaiser Chiefs. The events are renowned for combining a fun filled evening at the races with a spectacular evening concert in the informal and relaxed open air setting of the hallowed turf. The Jockey Club racecourses have world class customer facilities, featuring an array of award winning restaurants that cater for all tastes, be it Fine Dining through to delicious bistro food. The Jockey Club venues welcome over 2million people a year for some of the UK's biggest racing events so you can be sure a fantastic evening. Tickets are now on sale via the Jockey Club Live website.

In addition to Aintree, The Jockey Club Live will be hosting live concerts across:- Sandown Park, Market Rasen, Newmarket, Haydock Park and Carlisle racecourses next summer.

Hospital staff praised for caring nature - Mum's 4 week Hospital care prompts letter of praise for staff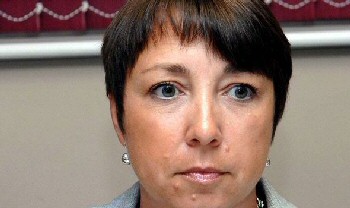 A mother of twins has praised staff at Southport Hospital for the care they gave her late Mother during a 4 week period. Lorraine Harrison's mother, Barbara, had a stroke back in September but it wasn't until after the event her daughter realised the severity of the situation. Sadly, Barbara, passed away 4 weeks later at Hospital and this Christmas will be the 1st 1 Lorraine will have to spend without her devoted Mother.
The care received prompted Lorraine, a mother of 20 year old twin girls, to write to Southport and Ormskirk NHS Trust's interim chief executive, Karen Jackson. In it she expressed her gratitude for the high level care and dedication and attention received by the Hospital staff, including Consultant Physician, Doctor Paddy McDonald. This was 1 of 646 letters or cards of compliment received by the Trust, between June and November 2017.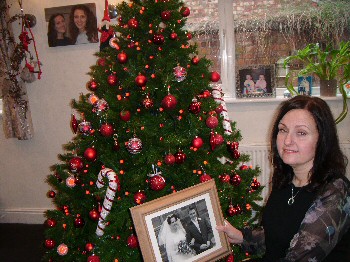 Lorraine, 49, from Southport, said:- "Doctor McDonald had several meetings with the family to explain Mum's condition and the options - he always treated us as if he had nothing else to do that day. He was compassionate and empathetic yet clear and professional. He answered all Dad's questions with clarity and never rushed us. I can never repay these wonderful people who cared for my lovely Mum in ways I could not. Doctor McDonald and his team make a real difference to patients and their family's lives. On 1 of the evenings, nurse Katie stayed 2 hours over her shift to care for Mum when she nearly passed away. Mum's eyes would light up when she saw Katie. I pass on our heartfelt thanks and admiration to these caring staff at Southport Hospital.
Lorraine added:- "Although Mum had a mini-stroke she eventually died of pneumonia as her lungs were not strong enough; she had lost a lot of weight by the end. But I would urge people to be aware of Stroke and how it can be any 1 of the 4 tell tale signs. I originally thought it had to be all 4 of the symptoms which is not the case. So please be aware of the warning signs and remember the FAST advice. If this article helps to save 1 life then it was worth me writing my letter to the Hospital. Please have a safe Christmas and happy and healthy new year."

Karen Jackson, interim Chief Executive of Southport and Ormskirk NHS Trust, added:- "Lorraine's letter was lovely and very powerful, I was so pleased to receive it. We really appreciate that she took the time to put pen to paper to let us know of the quality care her Mother received at Southport Hospital. We are extremely proud to have received 646 letters or cards of compliment between June and November 2017, from satisfied patients who have either used Southport or Ormskirk Hospital."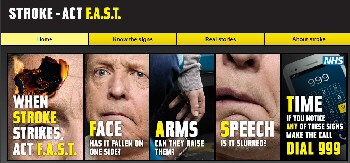 The main symptoms of a stroke can be remembered with the word:- 'FAST' = Face, Arms, Speech, Time.
► Face – the face may have dropped on 1 side, the person may not be able to smile, or their mouth or eye may have dropped.

► Arms – the person with suspected stroke may not be able to lift both arms and keep them there because of arm weakness or numbness in 1 arm.

► Speech – their speech may be slurred or garbled, or the person may not be able to talk at all, despite appearing to be awake.

► Time – it is time to dial:- 999 immediately if you see any of these signs or symptoms.

► For more Act FAST advice click on here.