Pavement parking hotspots list drawn up
WORK is to start in the new year cracking down on pavement parking in parts of Liverpool. A list of hotspot wards where drivers place their vehicles inconsiderately regularly has been drawn up with the help of Councillors and staff to help prioritise areas where action needs to be taken.

The areas are:-
► Riverside.
► St Michaels.
► Greenbank.
► Kensington.
► Old Swan.
► West Derby.
The City Council is to secure an experimental Traffic Regulation Order to give it the powers to prevent parking on pavements on roads where there aren't already double yellow lines. The work will be carried out by an enhanced team of Civil Enforcement Officers, with the number set to increase by a ⅓ up from 43 to 60.

Councillor Steve Munby, Cabinet member for highways, said:- "Pavement parking makes life extremely difficult for wheelchair users, parents using buggies and prams and puts pedestrians in danger. We have been doing a lot of preparatory work looking at where the problems to make sure we target the right areas and have the maximum impact. Our ambition is to eventually be able to cover all areas of the City where there are issues, but we want to trial it in some areas and then gradually build up so we aren't spreading ourselves too thinly. We aren't going to be rigid about ward boundaries and if there are areas of overlap we will target them too. But this doesn't mean a free for all elsewhere as we will still be targeting other known problem areas in Liverpool. We know the public want us to act and by increasing this team we can minimise the confrontations, disruption, inconvenience and upset these practices cause. It's important to stress that we won't be targeting those narrow terraced streets where pavement parking is required to maintain access for emergency service vehicles, such as fire engines."

The enhanced team will be supplemented by a new team of 5 Permit Officers who will be hired to specifically tackle the fraudulent misuse of the Blue Badge scheme and illegal selling of residential permits. This will free up much needed space for people with disabilities, and reduce the fraudulent use of pay and display bays by people misusing the blue badge scheme simply to avoid paying for their parking.
---
RMT welcomes key Rail North representatives' opposition to Driver Only trains on Northern Rail services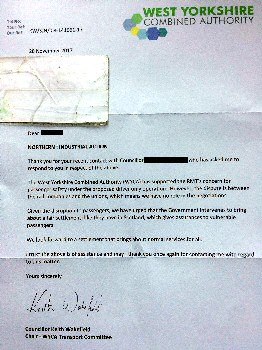 THE Rail Uunion RMT has welcomed support from West Yorkshire Combined Authority, which covers:- Leeds Council, York Council, Bradford Council, Calderdale Council, Kirklees Council and Wakefield Council for RMT's campaign to keep the Guard on Northern Rail Services.

The Chair of the combined authority's transport committee, Cllr Keith Wakefield, has written that:- "The West Yorkshire Combined Authority has supported RMT's concern for passenger safety under the proposed driver only operation. Given the disruption to passengers we have urged that the Government intervenes to bring about a fair settlement like they have in Scotland, which gives assurances to vulnerable passengers."

The deal in Scotland kept the guarantee of Guards on new modern trains and resolved a long running dispute. RMT General Secretary Mick Cash said:- "We welcome this latest round of political support for our campaign to keep the Guard on the train in the North. There is also now opposition to driver only trains in the North from Councils in the vast majority of Rail North areas. In fact, we are not aware of 1 Council in the North that has voted to support driver only trains on Arriva Rail North services. To protect safety, security and accessibility the Welsh and Scottish Government have already said there will be no expansion of Driver Only Trains on their services and passengers in the North should be treated no differently. It is time for Chris Grayling and the government in London to stop blocking a resolution of this dispute in the North."

What are your views about these claims by the RMT? Please email us at:- News24@SouthportReporter.com with your thoughts and views on this issue...

Solicitor joins fight for cohabiting couples law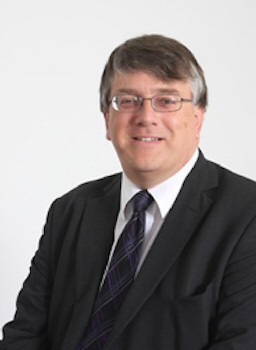 A Merseyside lawyer is calling for a change in the law, claiming the current system is preventing him from helping warring cohabiting couples. Paul Hunt from Kirwans law firm, which has offices in Hoghton Street in Southport, is a member of family justice group Resolution and said he sees many clients who wrongly believe they are automatically entitled to financial rights from their former 'common law' spouse.

Now he is backing the growing number of campaigners demanding legal changes to protect those who choose to set up home together, but not to marry. He said:- "Cohabitation is an increasing form of family arrangement, and, on the face of it, appears to barely differ from the set up of a married couple. However, the law falls woefully behind when it comes to this area, which means that solicitors assisting ex-partners battling the division of assets tend to have to focus on property ownership and trust law rather than on any formal rules governing cohabiting couples. I am seriously concerned that many cohabiting couples are unaware that they have very little in the way of financial rights should they split. The limitations of the law mean that these families are extremely vulnerable to severe financial hardship in the event that the relationship breaks down. On splitting up, many people are left adrift, having been under the mistaken belief that they would be entitled to a share of the home and having also assumed that they would be in much the same position as other people they know who have gone through divorces."

Paul has spoken out about the realities facing unmarried couples after a poll by Resolution found that ⅔ of people in cohabiting relationships are unaware that there is no such thing as 'common law marriage' in this country.

The same poll found that 79% of the public agree that there is a need for greater legal protection for unmarried couples upon separation, and that 84% believe that the Government should take steps to ensure unmarried cohabiting couples are aware that they do not have the same legal protection as married couples. Paul said:- "There is an argument that people may have chosen not to marry because they had a very definite view about not wanting to make legal commitments to each other. However, even when there is no separation there can be other unintended sad consequences for cohabiting couples if, for example, the property owner has not made a will providing for their partner. The intestacy rules do not protect non spouses. While there are no specific laws regarding this type of relationship, there are some measures lawyers can take to avoid a legal battle on behalf of their clients. The best way for cohabiting couples to protect themselves is to enter into a cohabitation agreement, and be clear about what they would expect to walk away with should the relationship come to an end."
---
Bennetts wins contract for Ainsdale Station revamp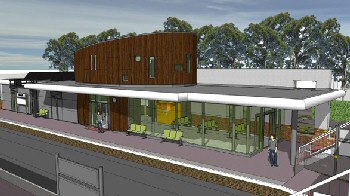 ALUMINIUM glazing specialists Bennett Architectural have been chosen to supply and install glazing and curtain walling for the upgrade and refurbishment of Ainsdale Train Station in Southport. Working with main contractor Morgan Sindall, Bennetts will provide and install Kawneer AA100 curtain walling systems as well as Pilkington Planar bolted glazing. The ₤2.5m investment in the Merseyrail station comes from the Government's National Stations Improvement Programme and Network Rail. Additional features for the new station include a passenger waiting area with WiFi, improved information screens, increased seating and new waiting shelters. Lionel Grant, Managing Director at Bennett Architectural commented:- "We're delighted to support the transformation of Ainsdale Station and provide our wealth of experience. The improved facility will greatly benefit users of the station." Liverpool based Owen Ellis Architects will provide designs for Ainsdale Station.