A free start to Liverpool's new ₤6.5M City Centre Car Park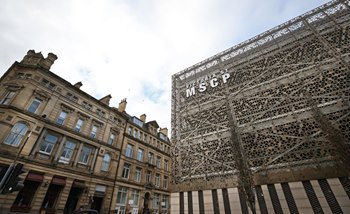 IN Liverpool, motorists are being given an early Christmas gift from the Mayor of Liverpool who has announced the City Centre's newest Car Park will operate for free in its 1st week. Victoria Street Car Park opens, at 12 noon, on Monday, 18 December 2017 and users will not be charged until Boxing Day, Tuesday, 26 December 2017. Instead drivers can make a voluntary contribution to the Mayor's Hope Fund which supports disadvantaged families including helping to fund foodbanks.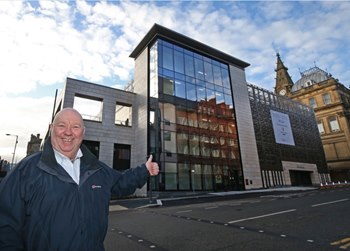 Following a ₤6.5m conversion from a ground level operation to a 4 floor multi storey, the new Car Park provides 333 car spaces including 15 motorcycle spaces and 28 cycle spaces. To operate 24/7 365 days a year, the new Car Park will also provide 3 electric vehicle charging bays. Adjoining the Car Park is a 3 storey retail and leisure build, complete with a rooftop terrace, which has capacity for outdoor seating on a widened pavement area. These units are currently being marketed to let.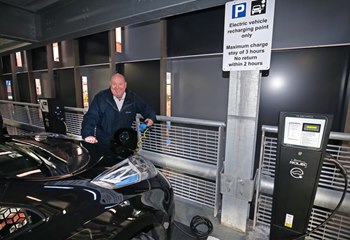 The scheme, funded by Liverpool City Council, has been designed to reduce congestion and pollution caused by the former 121 space Car Park which did not publicise spaces and caused motorists to circle the site waiting for an available spot. Clad in coursed stone with large glazed openings, the new Car Park will also lead to a new tree planting programme around the Victoria Street area.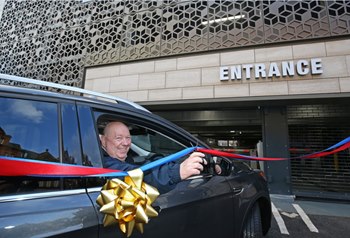 Mayor Joe Anderson, who drove the 1st electric car into the new Car Park, said:- "Victoria Street plays a vital role in our City Centre for shoppers, diners and visitors and this high quality Car Park will provide a huge boost for surrounding businesses such as the Metquarter and for guests staying at numerous nearby hotels. As we're gearing up for Christmas I thought users would welcome a free week to give a little help with their shopping spend and give them the choice of supporting those less well off than themselves. The voluntary contribution option will remain after charges are introduced and the income from the Car Park will be re-invested into supporting Council funded services. In spring 2018 Victoria Street will undergo a major highways improvement scheme, quickly followed by the creation of a new City Centre Bus Hub in nearby Old Haymarket. These schemes are part of the ₤45m City Centre connectivity programme which will include a redesign of major streets such as Lime Street and The Strand."

Councillor Ann O'Byrne, Deputy Mayor of Liverpool, said:- "Victoria Street Car Park is a much needed eco-friendly addition to our transport facilities as it provides cyclists and electric vehicles more options when travelling into the City Centre. Crucially this new Car Park, which has been tastefully built to complement the surrounding architecture, also hails the beginnings of a much wider transformation to City Centre traffic management over the next 2 years."

Built by contractors Willmott Dixon, Victoria Street Car Park can be accessed from Crosshall Street with the exit on Sir Thomas Street. Anthony Dillon, managing director got Willmott Dixon in the North West said:- "We are delighted to have handed over our latest project for Liverpool City Council. As ever our focus has been on making sure that local people and businesses also benefit with at least 40% of our budget spent within the City."

Alternative City Centre parking is available by following Car Park Signage directions.

Council boost for Alcohol Treatment Centre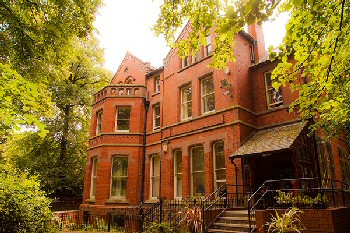 AN "outstanding" Alcohol Treatment Centre is to be given a ₤150,000 boost thanks to Liverpool City Council. Transforming Choice has an above national average success rate for its rehabilitation services, but has been limited in its ability to improve facilities.
Now a report to Liverpool City Council's Cabinet, on Friday, 15 December 2017, recommending the Community Interest Company (C.I.C), which has run the treatment centre within Aigburth since 2015, is granted a 5 year lease on a peppercorn rent. The arrangement means the monies saved on rent over the 5 year period, amounting to ₤150,000, can be also used to leverage additional funding to support the residential based centre.

Mayor of Liverpool Joe Anderson, said:- "Transforming Choice literally transform dozens of lives ever year and provides an invaluable service in the City. I'm delighted that the Council is in a position to support such a brilliant centre with this 5 year deal. It will give them a solid foundation to further develop its fantastic programme and its facilities. As the son of an alcoholic father, I know too well the damage of what this addiction can do to a person's life, their family and the wider community. The more people who are given support as provided by Transforming the Choice the better off society will be."

Transforming Choice C.I.C. specifically focus on those who have alcohol dependency for which traditional medical management approaches have been unsuccessful.
The Centre focuses on those who have been identified as having multiple and complex needs and have a history of consuming a great deal of health and social care resources as well as other public sector resources.

The most recent Care Quality Commission Inspection Report (January 2017) concluded Transforming Choice has 'Outstanding Practice...'

a) 100% of people successfully complete Transforming Choice's alcohol detox.

b) 75% of people successfully complete its 12 week programme (vs. 63% nationally.)

c) Transforming Choice supports 56 people per annum, each for a period of nine months.

Following Cabinet approval, Liverpool City Council will look to review its commissioning services with the Centre.

Carol Hamlett, Manager Director of Transforming Choice CIC, said:- "Thanks to the support of Liverpool City Council and Mayor Anderson we can now begin to implement long term plans for the future which will enable the project to provide more services for the most disadvantaged groups in the community. Currently we have 21 residents, 20 of which were homeless when they arrived. The team, peer mentors and residents at Transforming Choice can now look forward to a Happy New Year."
---
Detox your toy box for Barnardo's before Christmas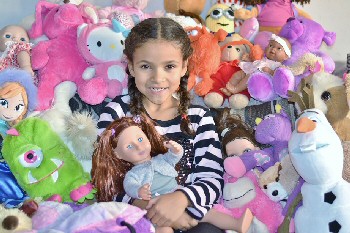 PARENTS in Merseyside are being urged to 'detox their toy box' in the last minute run up to Christmas and donate quality toys and games to the UK's leading children's charity. All profits raised from the sale of toys at Barnardo's shops across Merseyside will be used to help vulnerable children, young people and families supported by the charity across the Region.
Barnardo's supports more than 2,000 children, young people and families each year through its services across Merseyside, including young carers, care leavers, teenage or young parents, children in care and young people with mental health issues. As well as pre-loved quality toys, the charity is also keen to receive donations of unused toys and games, which often prove popular in the late run up to Christmas when customers are looking for presents at reasonable prices.

Marie Williams, Barnardo's Regional Manager for Retail Operations said:- "We sell a lot of toys and games at this time of the year and are really grateful for the generous donations from local people. It's amazing what people unearth when they start looking in the back of cupboards and at the bottom of the toy box. As all profits help vulnerable children who live locally, it's a good excuse to have a clear out at home before the influx of new toys arrive. We'd like to thank all of our customers and donors for their continued support, which really does make a difference to so many local children's lives."

Unused toiletries that can be used as gifts for teenagers also prove popular in Barnardo's shops and are welcome donations, as well as the usual clothing and accessory donations that the charity welcomes all year round.