Recycle your unsuitable Christmas gifts with Barnardo's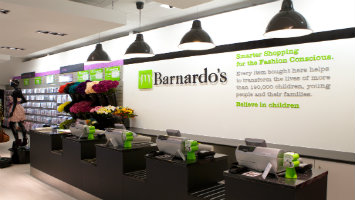 RECYCLE your unsuitable Christmas gifts and help vulnerable children at the same time, is the message from children's charity Barnardo's.

Barnardo's is appealing for those 'not quite right' gifts from the festive season to be donated to their chain of shops across Merseyside so they can be sold to raise vital funds.

The money will be used to help disadvantaged children and young people, including those who are living in poverty, in care, who are disabled or who have been sexually exploited.

Adults in the UK receive millions of pounds worth of unwanted gifts at Christmas, with a 3rd of those ending up gathering dust in the back of a cupboard.
Marie Williams, Barnardo's Regional Manager for Retail Operations said:- "Barnardo's stores are dependent upon the public's kind donations. When you get a present that is unsuitable for you, or that you don't like, it can be awkward as you may not know what to do with it. Instead of leaving them in the back of a cupboard, re-gifting or even throwing them away, why not donate these presents to Barnardo's stores. Our profits go directly into our work with some of the region's most vulnerable children and young people, meaning your gift really could make a difference to children who need our support."

The worth of all of those unsuitable gifts soon adds up and as an example could provide:-

► 1 of your multiple ₤18 cookbooks could pay for three young carers to enjoy an afternoon of respite from their caring duties, giving them the chance to relax and meet other children.

► That ₤25 DVD box set you've already got could help to pay for a case worker to give life changing practical support and safety advice to a young person affected by sexual exploitation.

Barnardo's shops sell:- collectibles, household goods, books, toys, children's clothes, men's and ladies' fashions and accessories.

To find out more information about Barnardo's work, how to donate or to find a store near you, please visit:- Barnardos.Org.UK/Shop.
---
Man arrested after injury shooting in Southport Town Centre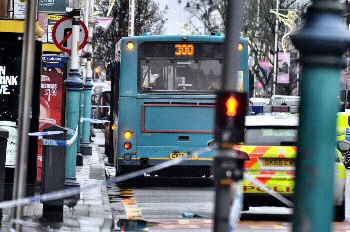 MERSEYSIDE Police Detectives who are investigating a shooting incident, which happened on Eastbank Street, in Southport's Town Centre, on Thursday, 21 December 2017, arrest a 21 year old male in connection to it. The incident is reported to have left man was shot in the head; also a member of the public receiving a back injury. We are informed that the male is from the Walton area and had been arrested, on Thursday, 4 January 2018, on suspicion of Attempted Murder and Section 18 Assault. The man we are told was later released, under investigation, while enquiries continue. Detectives are continuing to appeal to anyone who has any information about gun crime or thinks they know where guns are being stored, to please contact the Merseyside Police Gun Crime Hotline on:- 0800 230 0600 or speak to the independent charity Crimestoppers anonymously on:- 0800 555 111.

CLA reaction to Secretary of State Speech to Oxford Farming Conference
THE CLA, which represents more than 30,000 farmers, landowners and rural businesses, has welcomed the commitments made by Environment Secretary Michael Gove, at the Oxford Farming Conference, on Thursday, 4 January 2018. CLA Director of Policy Christopher Price said:- "Exiting the European Union gives us a once in a generation opportunity to build a new food and land use policy that is significantly better than the CAP. This speech is the latest evidence that Government is embracing our vision for a new policy based on rewarding farmers for the range of public benefits they deliver. We have been clear that significant change is necessary but it is right to take the necessary time to design and implement a policy without causing immediate and dramatic disruption to thousands of farming businesses across the countryside. We are pleased the Secretary of State has listened to our concerns on this issue and extended the period of operation of the existing basic payment scheme to ensure a full and smooth transition. We also welcome the Secretary of State's commitment that no business entering a Countryside Stewardship scheme will be unfairly disadvantaged. This guarantee will help to give farmers confidence to enter schemes this year and next. We must not lose any momentum in improving participation in environmental schemes. We will consider the forthcoming consultation on capping of payments closely. The Secretary of State has been clear that businesses must be rewarded for what they do, not the amount of land they own. That will not be the case if a poorly thought through and rushed capping policy excludes and alienates businesses simply because of their size."
---
NHS staff gives back to local homeless community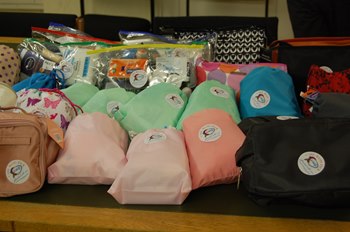 STAFF from a local NHS Trust has donated more than 100 care packs filled with toiletries and personal items to the local homeless community.

The Wirral Homeless service, which is part of Cheshire and Wirral Partnership NHS Foundation Trust, has been collecting items from staff across Cheshire and Wirral to make up individual care packs for:- local hostels, refuges, day and night centres and soup kitchens. The packs include items such as shower gel, toothbrushes, wipes and deodorant.

The service enlisted the help of Wirral Community NHS Foundation Trust in collecting donations, and were also given extra toiletries by the local St Vincent De Paul Society.

Gaynor Parry, specialist practitioner in mental health for homeless / hostels at CWP, said:- "Colleagues have been marvellous. We're so proud of everybody's efforts and donations not just for the packs, but for the warm coats and clothing. Homelessness has risen by 134% throughout the country which is staggering and we have more street homeless using the shelter than any previous year, so it's been wonderful to be able to spread some good cheer."

The Wirral Homeless service provides care to adults with mental health conditions who are homeless, not currently involved in mental health services and where there is a concern about their present mental health. The service is designed to assess a person's mental health needs by providing an open door/single point of access service and works jointly with local hostels, shelters, drop in centres, housing and other statutory and voluntary agencies.

Avril Devaney MBE, Director of Nursing, Therapies and Patient Partnership at CWP, said:- "I'm so proud of what our staff have achieved this year. The Wirral Homeless Service has worked really hard to collect donations and staff across Cheshire and Wirral have generously given toiletries to ensure local shelters received as many packs as possible over the Christmas period."