Rail strikes in January 2018. Plan your journey ahead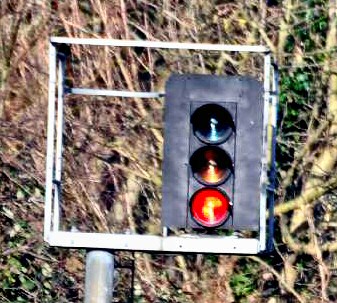 PASSENGERS travelling to, from and within the Liverpool City Region are being urged to plan their journeys and check before they travel ahead of planned industrial action by members of the RMT union on Merseyrail and Northern rail services, on Monday, 8 January, Wednesday, 10 January and Friday, 12 January 2018.

Merseyrail services are planned to run every 30 minutes, with the exception of the New Brighton to Liverpool services which will be every hour, from around 06:30 to 19:30, with a break in service between approximately 11:00 and 13:30.

Wirral services will start and terminate from James Street Station.

There will be no services on the following lines:- Hunts Cross - Liverpool Central; Ellesmere Port - Hooton; Chester - Hooton, Kirkby - Liverpool Central and Ormskirk - Maghull.

Merseyrail tickets will be accepted on Arriva bus services, except between 07:00 to 09:00 and 16:00-18:00.
Passengers are strongly advised to check the Merseyrail website and on Twitter @Merseyrail, before travelling, as it is possible that timetables will change prior to, as well as during, strike action.

Northern Rail will operate a reduced service, with the majority of available trains operating between 07:00 and 19:00. Services on some routes will finish earlier and some Stations will have no service, for more information please visit the Northern website.

Mersey Ferries are due to run as planned and valid cross river rail tickets will be accepted on the Ferries on the 3 days.

Key advice for everyone in the City Region needing to travel on these dates is:-

► Plan ahead and consider your alternative travel options. You can use the Merseytravel journey planner.

► Check timetables and leave more time for your journey.

► Avoid travelling at peak times where possible. Don't aim for the last bus or train home as services are likely to be very busy.

► Stick to public transport wherever possible to reduce congestion on key routes in and out of the City Centre including the Mersey Tunnels.

► Speak to your employer about whether there is any flexibility in working times or the possibility of working from home.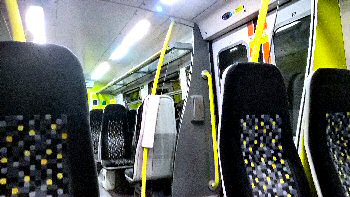 Andy Heath, Managing Director at Merseyrail, said:- "I am really disappointed with the strike action being taken by the RMT that will, after the previous strike days, yet again result in more disruption to your services. The timing of these latest strikes, 3 within a week, has been deliberately scheduled so as to cause as much impact as possible to you as a passenger. At the request of the Metro Mayor, we agreed to independent conciliation with the RMT union with no pre-conditions, but to date, the RMT have refused to meet without pre-conditions. I am very keen to begin a meaningful dialogue and engage in a detailed negotiation to find a middle ground which will satisfy all parties. As always, we will ensure that we deliver as robust a timetable as we can that will best serve your travel needs."

Sharon Keith, Regional Director at Northern said:- "We are doing everything we can to keep our customers on the move during the three days of industrial action affecting our network. We are still working to determine the exact services we will be able to operate, but those trains that do run will be on an amended timetable and are likely to be extremely busy. We ask our customers to plan carefully, allow extra time for travel and check the Northern website for the latest information."

Frank Rogers, Chief Executive of Merseytravel said:- "Merseytravel, together with transport operators, have been working to ensure a robust transport plan is in place to support customers with their journeys in January. In the past customers have responded well by planning ahead and in many cases making changes to their usual journey when necessary. We are confident that by continuing to plan ahead, our customers, both local and from further afield, will be able to go about their business, whether they choose to travel by rail, bus, ferry or car. For help planning your journey, or finding out what other services are available, please download the Merseytravel app or use the online journey planner."

For up to the minute service information, visit:-

► Arriva - Follow them on Twitter and via their website.

► Stagecoach - Follow them on Twitter and via their website.

► Merseyrail - Follow them on Twitter and via their website.

► Mersey Ferries - Follow them on Twitter and via their website.

► Northern - Follow them on Twitter and via their website.

RMT General Secretary Mick Cash said:- "Every single effort that RMT has made to reach negotiated settlements in these separate disputes with the different train operating companies over safe operation and safe staffing has been kicked back in our faces and we are left with no option but to press ahead with the action exactly as planned. No one should be in any doubt, these disputes are about putting the safety of the travelling public before the profits of the private train companies It is frankly ludicrous that we have been able to negotiate long-term arrangements in Scotland and Wales that protect the guards and passenger safety but we are being denied the same opportunities with rail companies in England. This suspension of normal industrial relations by the employers has to end if we are to make progress towards a solution that guarantees safe rail travel for all. RMT is in no doubt that it is the dead hand of the minority Tory Government that is interfering in these disputes and that their influence is a factor in preventing the union from reaching negotiated settlements. With the fare increases kicking in this week it is outrageous that Theresa May and Chris Grayling are happy to stand aside and cheer on overseas rail companies that rip off the British passenger with eye watering far increases to subsidise their domestic transport operations while throwing the guards off our trains. RMT is demanding that the blockade on talks is lifted in these separate disputes to allow us to negotiate freely with the companies and give us the opportunity to pursue the objective of a guard guarantee that puts British passenger safety before the rank exploitation of our rail network by fare jacking private companies who are laughing all the way to the bank. If it's good enough for Wales and Scotland to put safety 1st then it's good enough for the rest of the UK. RMT stands ready for talks in each of these separate disputes."

1st Merseyside Branch of the Tramway and Light Railway Society talk of 2018
ON Monday, 15 January 2018, within the Rathbone Room, at The Greenbank Sports Academy, on Greenbank Lane, Liverpool (L17 1AG), the Merseyside Branch of the Tramway and Light Railway Society will be holding a talk called:- "Story of Crosville Motor Services Limited." This talk will be presented via the Chairman of Online Transport Archives, Charles Roberts and starts at 8.00pm. Refreshments will be served during the interval. Everyone is welcome and we look forward to your company. Cost is just ₤2.00 per head, per person. If you do not already know, Crosville Motor Services Limited became 1 of the major bus groups prior to 1966, with origins back as far as 1857. The real story begins between 1906 and 1911 and is a fascinating insight into the birth of a family concern, whose bus empire, based in Chester, extended from North West England to most of North and Mid Wales. Its most lucrative area, unsurprisingly, was Merseyside.
---
Southport satirist hits top spot on book charts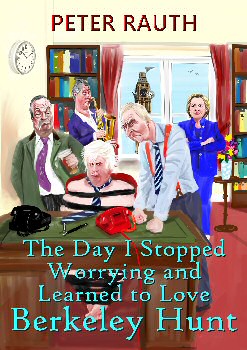 A former energy analyst from Southport has hit the jackpot with hilarious debut novel. That has been published via Publish Nation, Peter Rauth's brilliantly observed political satire:- 'The Day I Stopped Worrying' and 'Learned to Love Berkeley Hunt,' has been met with a string of 5 star reviews. The riotous romp through the corridors of Westminster, the White House, and the Kremlin has also stormed into Amazon's highly competitive satire charts. But the 50 year old writer has yet to win over his wife, Pamela.

Peter explained:- "I gave The Day I Stopped Worrying and Learned to Love Berkeley Hunt to 4 people to read before it was published. 3 of them liked it and 1 didn't, that was Pamela. She hates the book. The Day I Stopped Worrying and Learned to Love Berkeley Hunt is based on my experiences. As an analyst I have had experience of dealing with civil servants, politicians, lawyers, accountants and senior investment bankers and so chose to satirise my experiences in dealing with them. Good satire, in my humble opinion, requires there to be an element of truth in the writing, and indeed, speculating on things 1 suspects to be true."

The Day I Stopped Worrying and Learned to Love Berkeley Hunt highlights the corruption, lies and ineptitude of the politicians wielding power. As well as the greed of vested interests who hold sway over them.

Calamitous, and often hilarious, mistakes and mishaps are never far away in this highly accomplished debut novel.

Despite highly believable characters and intricate, twisting sub plots, Peter admits he prefers to write under the influence.

Peter added:- "I can write anytime and anywhere, but preferably when I'm drunk. My greatest achievement has been learning to write as well when I'm sober."

Since the release of:- 'The Day I Stopped Worrying' and 'Learned to Love Berkeley Hunt' it has received almost entirely 5 star reviews from readers.

Claire Highton Stevenson, author of Romance Novels, described Peter's 1st book as:- 'satire at its best.' She added:- "Witty and entertaining... if political satire is your bag, this will certainly be worth a read."

James O'Connell, former paratrooper, wounded Falklands War veteran, and author said:- "Great read, if you enjoy a wacky political farce, of the likes of 'New Statesman' or 'Yes Minister'. It's a nonpartisan political parody, I really enjoyed the characters, but not sure what the likes of Boris Johnson, Nigel Farage and the Clintons will make of the them. It will make you laugh out loud and will keep you engrossed from start to finish, a real page turner... (P's there has to be a sequel) "

Children's author, Barbara Navarro, described the novel as:- "An acidly satirical take on today's over the top political world that astonishingly mirrors and deftly distorts to hilarious effect the true life shenanigans we hear about daily. The characters in this well drawn political theatre of the absurd are unforgettable! "

Peter is currently considering writing a sequel.
---
Merseyside Police welcome sentencing of teenager for attempted robbery in Bootle
MERSEYSIDE Police have welcoming the sentencing of a teenager, for attempted robbery, in Bootle, July 2017, in which a man, his pregnant female partner and their dog were targeted. 18 year old, Ethan Taylor, from Seaforth, was sentenced to 4 years imprisonment after pleading guilty to attempted robbery, at Liverpool Crown Court, on Wednesday, 3 January 2018. We are told that on Friday, 7 July 2017, the victims were walking their dog on Seaforth Road when they were approached by 3 unknown males, who demanded an iPhone from the female victim. This was refused and the man and woman were assaulted and their dog was snatched and dumped in a nearby garden. Following enquiries, Taylor was identified as the ringleader and was arrested and charged with the offence.

Detective Constable Danny Pimbley, from the investigation team, said:- "It is pleasing to see Taylor removed from the streets for the foreseeable future, and I want to express our enormous praise to both victims, who fully and bravely supported our investigation throughout. Thankfully there were no lasting injuries, but to set upon a couple, and particularly a pregnant woman, in order to try and steal a phone, is nothing short of disgusting. The victims would also like to thank the prosecuting barrister, Henry Riding, for the sensitive way they were helped through the court process. We will always support victims of crime in a sensitive and compassionate way, ensuring they are able to come forward and see the perpetrators brought to justice."

In her Victim Impact Statement, the female victim said:- "This whole incident has made me feel scared, sick, and nervous. I have experienced a lot of unpleasant incidents in my life and this has raised so many emotions. This time I am not a victim, I am a survivor."
---
Liverpool quartet Karuna release follow up single:- "Roundabout"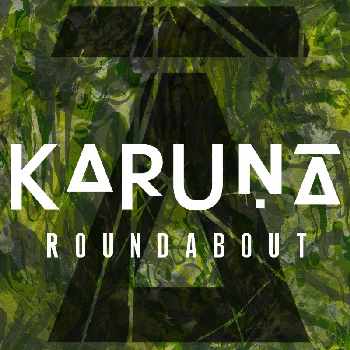 INDEPENDENT band Karuna are set to release their 2nd official single, in February 2018. The band combines a diverse number of influences to create something uniquely their own. "'Roundabout' explores the common frustrations of today's modern workforce who face limited job satisfaction, highlighting the menial existence of the under represented. The Liverpool based Alt rockers may be new faces on the block, but already they have come up with a sound quite distinct from anything else that can be heard in the City." - The Culture Journal. "With stunning vocals, a tight band, poetic and easy to relate to lyrics, as well as a clear passion for their craft, Karuna is a band to watch for." - Bryon Harris, Indie Spoonful. To hear the track, click on here:- here.