Cheese Fest is heading to Liverpool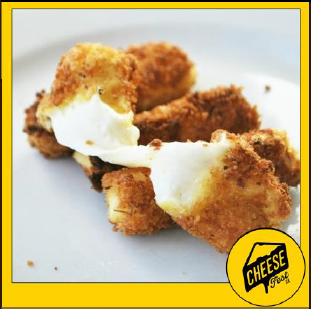 ARE you a cheese fan? Here is some tasty news for you! CheesefestUK comes to Liverpool for a day of the most incredible melted cheese delights and delicious cheese based cuisine!

Experience some of the cheesiest cheeses with melted raclette, cheese wheels, incredible halloumi fries and a whole host of cheesetastic tastes from the UK's best artisan and street food cheese traders!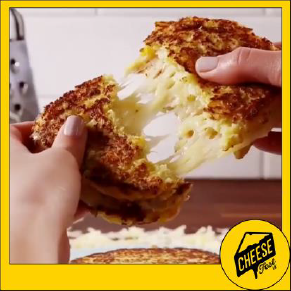 The event will take place at the iconic Liverpool Guild of Students, Liverpool, on Saturday, 3 February 2018, where you'll be able to meet the UK's best artisan cheese traders and street food vendors providing melted delights.

Tickets are from just ₤3 (+Booking Fee) and will be available soon via various ticket partners; Eventbrite and via:- CheeseFestUK.Com.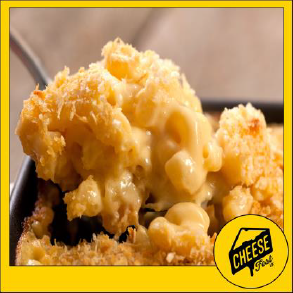 Sign up for presale discounted tickets now available online. This is your chance to be the purchase tickets or run the rick of getting cheesed off when they are sold out. Also for more information about Cheese Fest Liverpool, please contact:- Info@CheeseFestK.Com.
---
Life Drawing Classes at the ArtsLoft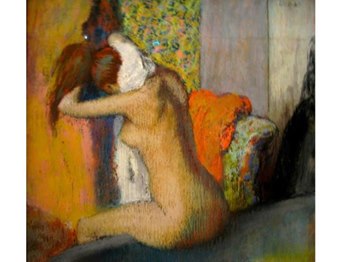 THE latest Life Drawing class at the ArtsLoft, Southport, on Bath Street, will be held from 6pm to 9pm, on 9 January 2018.
This session will look at Degas and his uses of his soft pastel technique.
Degas used very naturalistic poses and we will aim to replicate some of his ideas with the model.
To book your place, please contact Margaret via her Facebook account or just turn up.
This session will cost:- ₤15, to be paid at the door. To get access you must ring the doorbell on arrival. The building can be entered via Clay Works, at 111B East Bank Street, Southport, PR8 1DG (Behind Southport Carpets).
The artist in charge, Margaret Ann Young added:- "Please note that Degas and his choice of media; it is not obligatory, so please be free to draw the model in the style of your choice."

The Stranglers - The Definitive Tour 2018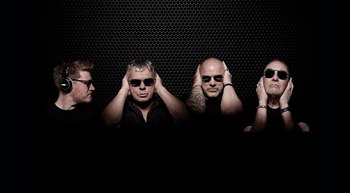 THE Stranglers will be hitting the road again in March 2018, this time with:- 'The Definitive Tour.' With the vast catalogue of material that the Stranglers have in their recorded arsenal, it is never easy to decide exactly which songs to bring together on record or perform live on tour but, in March 2018, the band will present their "Definitive" collection. The Definitive Tour is set to coincide with the planned re-release of their 1st 7 albums (6 studio and 1 live) originally issued on the UA and EMI/Liberty labels.

As always, audiences can expect to be swept up high on the wave of the Stranglers' powerful sound during what is always an exhilarating live experience; pounding rhythms, soaring melodies, quirky humour and thrillingly daring musicianship will come together again this March.

1 of the UK's most exciting, credible and influential British groups, the Stranglers are riding high on the crest of a resurgent wave of popularity. They continue to thrive on the live circuit and their existing large and loyal fan base has swelled in recent years as new converts join the ranks. With record breaking, sell out shows and festival appearances throughout the UK and the rest of the world, public demand to hear and see the group has never been so high; true testament to their considerable musical talent and the enduring quality of their songs.

For the 2018 UK tour, the Stranglers are also pleased to announce that Therapy? will be their special guests. 1 of the most uncompromising, creative and individualistic bands of their generation, Therapy? made a spectacular breakthrough in 1994 with their multi hit spawning album, Troublegum, which clocked up a cool million sales worldwide. The group are expecting to release their 15th album in early 2018 and have spent much of the past year performing a series of critically acclaimed acoustic dates.
UK tour dates and venues are as follows:-

► 3 March 2018 – BELFAST, at the Ulster Hall.

► 6 March 2018 - LIVERPOOL, at the O2 Academy.

► 8 March 2018 - GLASGOW, at the O2 Academy.

► 9 March 2018 - INVERNESS, at the Ironworks.

► 10 March 2018 - KILMARNOCK, at the Grand Hall.

► 12 March 2018 - NOTTINGHAM, at the Rock City.

► 13 March 2018 - PORTSMOUTH, at the Guildhall.

► 15 March 2018 - BRISTOL, at the O2 Academy.

► 16 March 2018 - CARDIFF, at the Tramshed.

► 17 March 2018 - BIRMINGHAM, at the O2 Academy.

► 19 March 2018 - NORWICH, at the The Nick Rayns LCR.

► 20 March 2018 - SOUTHEND, at the Cliffs Pavilion.

► 22 March 2018 - LEEDS, at the O2 Academy.

► 23 March 2018 - LINCOLN, at the Engine Shed.

► 24 March 2018 - LONDON, at the O2 Brixton Academy.

► 26 March 2018 - GUILDFORD, at the G Live.

► 27 March 2018 - READING, at the Hexagon.

► 29 March 2018 - NEWCASTLE, at the O2 Academy.

► 30 March 2018 - CAMBRIDGE, at the Corn Exchange.

► 31 March 2018 - MANCHESTER, at the O2 Apollo.

Tickets on sale and available from:- GigsAndTours / or by calling:- 0845 811 0051.
---
Merseyside Police detectives arrest 3 men following firearms warrant in Liverpool City Centre
MERSEYSIDE Police Detectives who are investigating an shooting that took place within the Toxteth area have arrested 3 men following the execution of a warrant, on Thursday, 4 January 2018. We are told that at around 5.30am, Armed Officers carried out a firearms warrant, at a serviced apartment, located on William Jessop Way, Toxteth. Then a 25 year old man from Toxteth was arrested on suspicion of attempted murder and a 32 year old man from Toxteth was arrested on suspicion of attempted murder and possession of a firearm. Both arrests are in relation to an injury shooting in Upper Warwick Street, on Wednesday, 20 December 2017. A 3rd man, a 24 year old of no fixed abode, was also arrested on suspicion of assisting an offender. Detectives are continuing to appeal to anyone who has any information about gun crime or thinks they know where guns are being stored, to please contact the Merseyside Police Gun Crime Hotline on:- 0800 230 0600 or speak to the independent charity Crimestoppers anonymously on:- 0800 555 111.