UK at risk of Brexit brain drain, warns ACCA
WITH the UK government seemingly committed to sacrificing freedom of movement in pursuit of a 'hard' Brexit, ACCA (the Association of Chartered Certified Accountants) has warned that the country could face a 'brain drain' of top professionals.

Sterling has taken another dramatic fall following policy announcements at last week's Conservative Party conference and ACCA says that the business community must take a firm position on explaining the potential harms that stringent immigration restrictions could have on the British economy for many years ahead.

Anthony Walters, ACCA's head of policy for Western Europe, says that while governmental focus on skills and training for UK citizens is welcome, it is wrong to side line freedom of movement from its economic strategy. "It is no secret that there is a shortage of skilled workers in many sectors and specialism's, particularly in the STEM related areas. This challenge has been mitigated in part by access to skilled labour from other parts of the world, particularly from the EU. However, with the UK's imminent departure from the EU the challenge to business of accessing highly skilled and specialist talent could be further exacerbated. The drive towards apprenticeships as a way of skilling up young people and opening new pathways into professional careers, such as accountancy, is a step in the right direction. But it will take time for the next generation of highly skilled talent to hit the workforce, and restrictions to movement may well prevent UK businesses from benefiting from a global talent pool in the here and now."

Anthony Walters also thinks that there is a risk that the current debate overlooks the potential for 'brain drain' as the UK's top talent seek opportunity in other, more stable economies,

There is a risk that talent could leave or be poached from the UK as we enter into an extended period of limbo whilst the UK seeks to reinvent itself post-Brexit. Consultation with our members and students indicates that they are much more willing to work globally than ever before; we saw a spike in enquiries from British citizens looking to live and work in Australia, New Zealand and Canada in the weeks that followed the Brexit vote.
Given the criteria for securing a working visa in those countries it is certainly conceivable that it would be some of the UK's more highly skilled workers who will be seeking opportunities in other parts of the world thus potentially creating the beginnings of a brain drain.
Recruitment specialist Robert Half reported has demand this, already outstripping supply for key accountancy and finance positions, so even a relatively small exodus of talent could have significant consequences.

Anthony Walters also argues that this is not just a problem for traders at leading City banks, but will lead to a potential drain of talent and experience from across the UK's professions,

This is not just a problem confronting London based multinational firms. This affects other major UK finance sectors, such as Edinburgh and Cardiff, and many others areas whose local economies thrive from world leading UK success in industries such as pharmaceuticals, IT, popular culture and design

An example is the higher education sector, where fears of loss of research funding may see UK universities struggling to attract or retain the best staff to carry out the research that drives knowledge discovery and supports the reputation of UK higher education through the international league tables.

Anthony Walters, however, does believe that the Government is on the right path in targeting productivity, but that it must show patience with its new industrial strategy...

► Productivity; remains a huge challenge for the UK economy.
► Productivity has failed to recover from the 2008 crisis and today output per hour in the UK is 25% lower than in Germany, the US and France.
► There has been no post recession bounce in productivity.
► To contextualise if the UK's pre-financial crisis trend had continued, productivity today would be more than 16% higher.
► Wages and living standards would be substantially higher than today; the importance of productivity should therefore not be underestimated; particularly as Parliament looks to build an economy that works for all.

If we are to compete globally we need to go back to basics. This week Michael Heseltine called for the new industrial strategy to start in primary schools and he has a valid point. If we are to nurture the highly skilled talent that the UK will need to thrive in an increasingly competitive global environment then we need to ensure that schools are suitably resourced to provide children with the right foundations.

Without investment in technology, in training and development and, of course education, productivity is unlikely to rise by any significant degree.
What are your views on this? Do you agree? Please email us your thought on this topic to:- News24@SouthportReporter.com.

Determined Fundraisers Swim 46 Miles in Memory of Local Farmer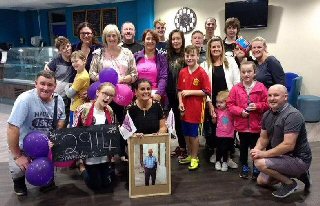 PENNY Bower, a keen swimmer from Wirral, with the help of family and friends, collectively swam an incredible 46 miles (2982 lengths) just over the equivalent distance of the English Channel and back- to raise awareness of the UK's 5th biggest cancer killer; pancreatic cancer. The event took place last weekend at West Kirby Concourse with 42 other swimmers who joined Penny in her challenge, helping to raise over £3,500 for national charity Pancreatic Cancer Action.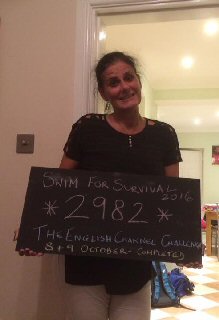 Penny was motivated to raise awareness of pancreatic cancer after losing her father, Mike Bower, to the disease just 4 weeks after diagnosis in 2015. Mike's Widow, Sue, also had a big part in making the weekend a success by holding a cake, tombola and bric-a-brac sale that raised over £600 to contribute to the total.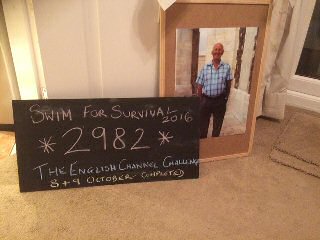 Penny says:- "Our Dad was a popular guy and well known in the local area as a retired Farmer. During the event a member of the public approached us, recognising the picture of our Dad by the side of the pool and asked if she could become involved and swam over 100 lengths in 1 go! This whole event started from 1 of my last conversations with Dad before he died. Dad would always take an interest in how many lengths I'd swum since taking this up as a past time and encouraged me, as my stamina increased and I did more lengths. I'd already signed up to do a Sky Dive for a charity supported by work shortly after Dad died and promised Dad I would do a sponsored swim for him. I'm so pleased to have completed this and never imagined it to be on this grand scale, initially thinking to do it on my own and after some thought I wanted to make it into a fun family event for my family and friends. I would like to thank the amazing staff at West Kirby Concourse for supporting me in this challenge by letting us use the pool after closing and sectioning off lanes on both days, there was a real sense of unity from everyone!"

Pancreatic cancer has the lowest survival rate (at just 4%) of all common cancers which hasn't changed for over 50 years, with 26 people dying a day from the disease. Pancreatic Cancer Action is committed to working towards earlier diagnosis of the disease so that surgery, currently the only cure, is made available to the sufferer. Ultimately this will lead to improving survival rates.

For more information about pancreatic cancer please visit pancreatic cancer action online.