Study finds office politics at its most rife in the civil service (and lowest in the legal sector)
WHISPERS by the water cooler, a quick gossip as the kettle boils, or a raised eyebrow in a meeting - we've all experienced office politics at work. Our colleagues, the people we often spend more time with than our own friends and family, can become our closest allies, where discreet chats about the accounts department being late for work again, underpin our daily work routine.

DBS check provider, uCheck, wanted to delve deeper into the office politics of business sectors throughout the UK, to find out which industry harboured the highest levels of hushed conversations. They also wanted to see how people felt about office politics: is it something to avoid at all costs or a tactic to help you get ahead at work?

The survey of 1,500 respondents firstly asked whether people felt that office politics existed in their workplace. The results of the survey found that the civil service had the highest rate of office politics (78% according to employees in that sector), followed by advertising (77%) and engineering (also 77%). According to the survey, it's the legal sector that has the lowest levels of office politics (57%), followed by tourism (60%) and the retail sector (62%).
You can see the full breakdown of business sectors and levels of office politics using this handy infographic.

So, should civil service workers be avoiding the water cooler or making an active beeline for it? uCheck asked workers whether they thought joining in with office politics would help them gain promotions, and surprisingly, over a third answered yes. Interestingly, however, when broken down by gender, the survey found that the majority of workers holding this view were men (72%).

Following in a similar suit, nearly a third of survey respondents felt that office politics can be a positive phenomenon in the work place, 59% holding this view were, again, men. Furthermore, almost ½ of workers felt that getting involved in office politics was unavoidable, however when separated by gender it was pretty close; 48% of women believing they could avoid office politics, if they wanted to, compared to 52% of men.

uCheck consulted leading psychologist, Robert Stewart, who says:- "It may appear surprising that such a considerable number of people find office politics unavoidable, however, it is worth considering that standing around the water cooler discussing colleagues doesn't stray too far from our evolution, albeit with watercoolers replaced with waterholes and colleagues with predators. People have a natural tendency to want to find their position within a group or tribe, so office politics becomes an inherent part of the work environment. People can often feel that if colleagues are engaging in talk around others, that they can become the object of the topic unless they become complicit. Thus to be part of the in group, they feel it a necessity to become involved. Often others will seek their opinions on colleagues, thus leaving the individual with little choice, but to voice their thoughts. Whilst one would hope that a mutual respect would exist between all colleagues working under the same roof, we are human and possess a number of biases and judgements regarding others. Equality within the workplace is a key part of well being and strongly correlated with high states of satisfaction and subsequent productivity. However, when we perceive an injustice, office politics and comments on others becomes inevitable, regardless of whether we have the full picture or not. Many are also cognisant of the fact that progression at work isn't purely correlated with competence, for many work is still a social club with the most popular players progressing the fastest. Because of this, it's likely that the perception of engaging in office politics could assist one in their career. However, this should be considered very carefully, for whatever words are spoken explicitly, many more judgements are made by others implicitly and reputations can be impacted. Once you are known for speaking badly of others, it can become very difficult to rebuild your reputation. A few poorly chosen words can last a career. When thinking about office politics and how to manage it, consider the longer term outcome. A small conversation may benefit you there with that person, but the longer term impact of others judgements of you will be much more damaging. Prepare yourself a script; 'I can see your point, but it's really not my place to comment etc'. You may receive the cold shoulder or feel silly, but your reputation will soon become consistent as the person who doesn't engage in office politics and therefore is more trustworthy. Living by a specific set of valued behaviours will benefit you more than any."
---
51 year old male jailed for 2 years after stop results in a heroin and cocaine find
A 51 year old male, from Halewood, was been jailed for 2 years, on Friday, 30 June 2017, after he was stopped with heroin and cocaine worth £20,000 in his car following an investigation by TITAN Regional Organised Crime Unit.

Robert Dally, had already pleaded guilty to possession with intent to supply Class A drugs with intent to supply Class A drugs, at Liverpool Crown Court, on Wednesday, 28 June 2017.
His arrest and resulting prosecution was a result of a search carried out be Police. We are told that he was stopped by Police on the slip road of the M6 Southbound, near to Junction 14, on 4 November 2016. They then found a bag containing ½ a kilo of heroin and a quantity of cocaine was found during a search of the Vauxhall Zafira he was driving. The total street value of the drugs was estimated to be £20,700.

Detective Inspector Nick Hughes, from Titan, said:- "Criminals who deal in the supply and distribution of controlled drugs, don't care about the impact that the supply of drugs has in our communities. I would like to reassure the decent members of our communities that we will continue to proactively tackle criminal gangs who think nothing of flooding the streets with dangerous drugs in order to profit from other people's misery. I hope today's sentencing shows anyone involved in drugs supply in the North West; you are not untouchable; you will be caught and put before the Courts. Titan will continue to do everything to stop criminals from profiting from the miserable trade of drugs. Titan exists to target and dismantle top tier criminal gangs who pose the greatest threat to the North West public and whose damaging influence stretches throughout the UK and beyond. The key to our success is the work we do side by side with Local Police Forces and National Law Enforcement Agencies and today's sentencing is a great example of this."

Anyone with information about drug dealing in their community can call Merseyside Police on:- 101 or Crimestoppers anonymously on:- 0800 555 111.
---
Formby Village Friday Market is Buzzing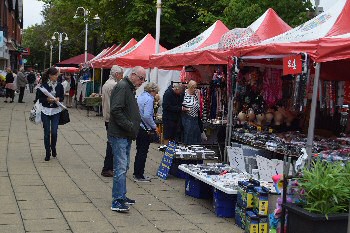 THE newly introduced Friday Market in Formby Village is drawing in the crowds according to many locals. We popped over on Friday, 30 June 2017 to take a look at what the market is now doing, since it launched earlier on in the year. Not all businesses are happy about having it, but most have told us that they have seen a rise in footfall when the market is on and that it has been very good for business. Also market traders are singing the praise about the area, with many saying they would like to highlight the local school children. Once of the market stalls said:- "All the children in Formby are amazing, they are so plight and we are impressed to see then helping other shoppers, if asked. The atmosphere in Formby village is amazing and it is 1 of the highlights in our week to attended this market." We would love to know what you, our readers think of Formby Market. Please email us to:- News24@SouthportReporter.com with your views and thoughts.

Share your views about caring for the Formby coast

THE National Trust at Formby is inviting local people to share their thoughts about caring for the coast, at an Open Day, on Monday, 17 July 2017, running from from 9.30am to 7pm.

The Trust is encouraging people to share their views and stories about the Formby coast past, present and future. The event will explore ideas for how this special place can best be cared for and benefit the people who love it and the wildlife that makes its home here.

The day follows announcements earlier this year that the Trust is in discussions with Sefton Council about the transfer of an additional 204 hectares of land at Lifeboat Road and Ravenmeols into its care. The transfer has been approved by the Sefton Cabinet and positive discussions are ongoing, with further announcements expected later this Summer.

Formby Point is much loved and used by local people and is home to rare wildlife including:- sand lizards, Northern Dune Tiger Beetles and the rare Natterjack toad. The pine woodlands that fringe the coast provide a wonderful habitat for rare red squirrels.

Joanne Hudson, General Manager for the National Trust, commented:- "2017 marks 50 years since the National Trust took on the care for the land here at Formby and it is a fitting time to be celebrating that work and looking to the future. We've already been speaking to local people about what they would like to see at Formby and this Open Day will provide further opportunities for people to share their ideas, thoughts and stories. We'll be exploring everything from challenges around traffic and access, to opportunities to get involved through volunteering and how we can manage the landscape for wildlife and nature. We hope you'll be able to come along and get involved and explore how we can continue to work together as a community to enhance this special place."

Cllr John Fairclough, Sefton Council's Cabinet Member for Locality Services, added:- "Our entire stunning coast is very important to us and we are always looking at ways of improving it for the benefit of our local communities and visitors to the borough. The Open Day hosted by the National Trust will give people the chance to share their thoughts on how the Formby coast can be enhanced even further. Please take the time to attend and get involved."

Stalls will be open throughout the day for people to drop in and chat to National Trust staff and other members of the local community. A series of workshops (booking required) will also be running focused on themes of access and facilities, caring for the coast and working with local businesses and the community. For more details of how to join visit:- NationalTrust.Org.UK/Formby.

Workshops:-

► 10.00 to 13.00 will hold 'Experiencing Formby, Access and Facilities,' the Trust will discuss:- traffic and access, car parking, dog walking, facilities (toilets, coffee shops, food offer), memberships, events and how to manage busy days.

► 14.00 to 16.00 will hold:- 'Caring for the Coast, Caring for Formby,' when the Trust:- will discuss nature and wildlife, car park location, sand dunes and woodland management.

► 16.30 to 18.30 will hold:- 'Working with local businesses and the community,' when the Trust will discuss opportunities for businesses and communities in Formby to work with the National Trust:- catering and retail opportunities, volunteering and work opportunities.
---
80th Anniversary of the 999 emergency call service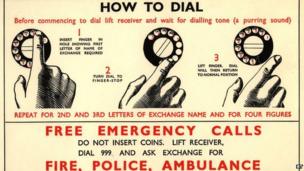 ON Friday, 30 June 2017, it was the 80th Anniversary of the 999 emergency call service and Merseyside Police marked the occasion by highlighting how the service has developed in the intervening years, and the various other ways in which people can now contact the emergency services.

The 999 service is the world's oldest emergency call telephone service and was 1st introduced in London, on 30 June 1937, following a fire the previous year in which 5 women were killed.

The following notice in the Evening News on the day of the launch advised the public how to use the service:- "Only dial 999... if the matter is urgent; if, for instance, the man in the flat next to yours is murdering his wife or you have seen a heavily masked cat burglar peering round the stack pipe of the local bank building. If the matter is less urgent, if you have merely lost little Towser or a lorry has come to rest in your front garden, just call up the local Police."

Since the 1930's, technology has been revolutionised and people now live their lives and communicate in a completely different way. With the advent of mobile phone and internet technology, there are now more ways to get in touch than ever for members of the public in Merseyside.

Chief Superintendent Ngaire Waine, head of the force Contact, Crime and Resolution department, explains:- "On average we receive 2500 calls a day to Merseyside Police and between 18:00 and 20:00 of those calls are non-urgent calls, which don't require immediate Police attendance. In December 2016, we introduced a new appointment system for non urgent callers to the Police. This now means that instead of waiting for the 1st available patrol, we will work with the caller to arrange a time that is convenient to them, either at their home address, or their local Police Station. We hope that the new system will make the caller's experience of Police contact more convenient and less stressful, by providing a time and location that is convenient to them and fits in with their work and family schedule. Members of the public can report non urgent crimes in a number of other ways. We have the:- 101 non emergency number, a direct email account , or alternatively there is the possibility to report online, via the force website. A member of the Contact, Crime and Resolution department will access the email and website crime reports and contact the caller to give and advise and where required arrange for an appointment with an officer. We are committed to ensuring that our communities are at the heart of everything we do and we are consistently looking at how we can change the way we work to ensure that we provide an efficient and effective service. Whilst we can do everything possible to try and make our systems more effective, I would like to take this opportunity to appeal to members of the public to help us make sure that when they call the Police it is because they need us. There are still a lot of people out there who call the Police in relation to incidents which do not require a Police service. We receive calls about all sorts of issues from rat infestations, to cats up trees and blocked drains, because people aren't sure who they should contact. These types of calls can put extra pressure on our call handlers and could slow down their ability to respond to a caller who is in urgent need of a Police response. If you're not sure whether it is a Police matter there is a nationally managed website and App via:- AskThePolice.com, which can point you in the right direction and give you advice."

People are reminded 999 should only be used when:-

► A crime is happening now.
► Someone is injured.
► You, or someone else, is in danger.
► The person who has committed the offence is still there or is nearby.

Examples of when you might call the new 101 service for:-

► "My car has been stolen from my driveway"
► "My car was vandalised last night"
► "My house was burgled whilst I was on holiday"

For more information or to report a crime online and for information about the 999 or 101 services visit:- Merseyside.Police.UK.