Blink 182 is heading to Liverpool as part of UK tour!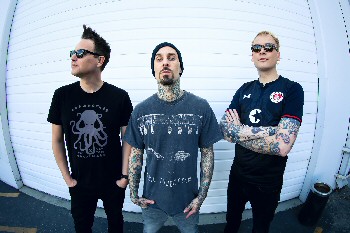 AFTER delivering 1 of the most anticipated albums of 2016, Grammy nominated pop punk band Blink 182 will release the deluxe edition of 'California' on 19 May 2017. The deluxe album contains 11 new songs and an acoustic version of 'Bored To Death,' in addition to the original album. The album can be pre-ordered online 1 of the new tracks from the album:- 'Parking Lot,' can be listened to now via Spotyfy.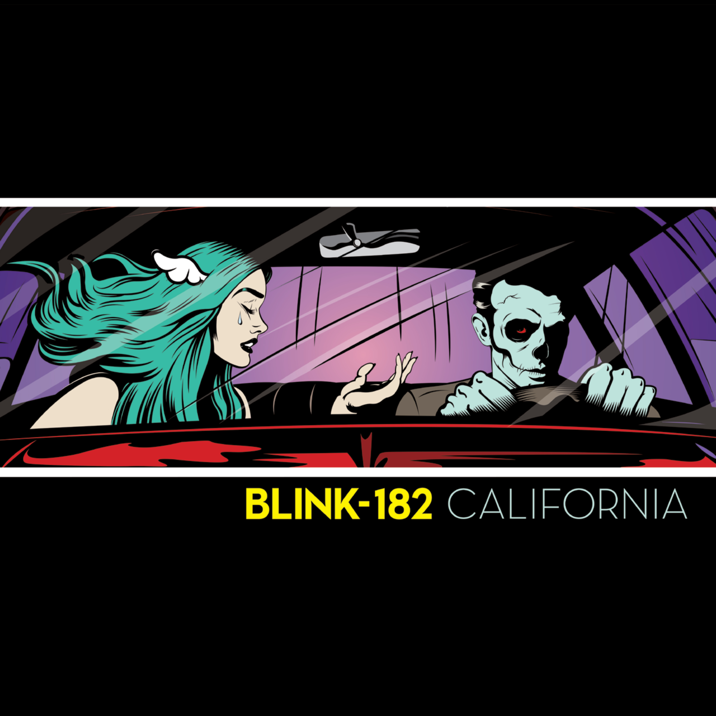 "We felt like making more music so we jumped back in the studio... It started out as 3 or 4 songs, but we ended up with 12 that we were all excited about." says Travis Barker.

The trio topped the UK Album Chart; their 1st ever UK #1; and the Billboard Chart with 'California,' while 2 songs from the album:- 'Bored To Death' and 'She's Out Of Her Mind,' both reached #1 at Alternative Radio in the USA. The band headlined a sold out arena tour in summer 2016 in the USA and continue touring throughout 2017 in the USA and Europe, including the following UK dates:-

► Monday, 3 July 2017, in Cardiff's Motorpoint Arena.
► Tuesday, 4 July 2017, in Nottingham's Motorpoint Arena.
► Wednesday, 5 July 2017, in Leeds 1st Direct Arena.
► Friday, 7 July 2017, in Birmingham's Barclaycard Arena.
► Sunday, 9 July 2017, in Newcastle's Metro Radio Arena.
► Tuesday, 11 July 2017, in Glasgow's SSE Hydro.
► Wednesday, 12 July 2017, in Aberdeen's GE Oil and Gas Arena.
► Friday, 14 July 2017, in Manchester's Arena.
► Saturday, 15 July 2017, in Liverpool's Echo Arena.
► Monday, 17 July 2017, in Bournemoth's International Centre.
► Wednesday, 19 July 2017, in London's O2 Arena.
► Thursday, 20 July 2017, in London's O2 Arena.

Support comes from Frank Turner and The Sleeping Souls and The Front Bottoms.
Since their humble beginnings 25 years ago, when they started playing in a San Diego garage, Blink 182 have sold more than 50 million albums worldwide and rocked audiences from Adelaide to Zurich, having become 1 of the defining rock bands of their generation. Now with:- Matt Skiba of Alkline Tro joining the band as singer and guitarist, the group continues with its new chapter.

Liverpool Pride Festival announce the return of:- 'We Are Family Programme'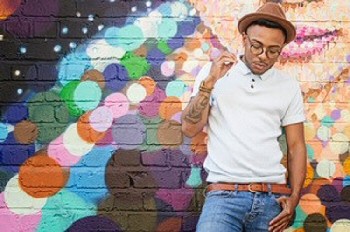 THE "We Are Family" returns to Liverpool Pride for a 2nd year, following the rapturous response received from in the 2016 event. The free family friendly event drew a huge crowd in its 1st year and is set to come back bigger and better for 2017. The fun filled day will be held at St George's Quarter, on Sunday, 30 July 2017, between 11am and 5pm and Liverpool Pride are inviting families of all ages from across the Liverpool City Region to join the celebration with an afternoon filled with fun activities, workshops and a jam-packed programme of live entertainment. Families attending can enjoy a whole host of fun activities including:- inflatables, fairground rides, international dance and arts and crafts stalls. There will also be international food stalls and bars across the festival site serving up a range of tasty treats.
Headlining the Barclays Main Stage is Liverpool local Marcus Collins who shot to fame in 2011 when he appeared on popular ITV talent search The X-Factor. Most recently Marcus appeared in smash hit musical Kinky Boots on London's West End. Promising to put on a great show for his hometown audience Marcus said:- "I cannot wait to headline the Sunday Stage this year and look forward to meeting new and old friends for what is going to be an incredible family weekend."

Joining Marcus on Sunday's line up are boyband 5 to 5 who will perform a medley of songs from upcoming musical The Band. Don't miss your chance to see an exclusive preview of songs from the smash hit musical before it goes on tour, which includes Liverpool Empire Theatre in January 2018.

Returning to Liverpool Pride for 2017 is Jennifer John and Merseyside Choirs. Jennifer has been working closely with choirs from across the Liverpool City Region to create a choral performance based around this year's Liverpool Pride theme of International Love. Audiences are invited to sing along to classics that celebrate the theme of the weekend.

Headline sponsor Barclays will also be holding free informative sessions for children and parents. Code Playground offers a fun way to learn the basics of coding. The 2-hour session is designed for children aged 7 to 17 to learn the basics and develop digital skills for the future, book a place by visiting:- bit.ly/LiverpoolPrideCP. Whilst DigiSafe in Cyber Space offers guidance on everything needed to master the digital world. Providing tips and guidance on how to stay safe online including fun and interactive activities, hints on social media privacy settings, advice on pop ups, and tips on recognising fraudulent emails, also visit:- bit.ly/LiverpoolPrideCP to book a place.

'We Are Family' was launched by Liverpool Pride Festival in 2016 in acknowledgement of family and friends from the wider community who support the LGBT+ movement. The event allows the LGBT+ community to open the doors of the Pride Festival to all communities, friends and family, allowing them to join in the Pride celebrations through a range of activities and performances spreading a message of acceptance and equality. Michael Carey, from Liverpool Pride Festival, said:- "We are very excited to bring back We Are Family for its 2nd year. Last year's event was a huge success, it was great to see residents from all over the Liverpool City Region come together for a celebration of all things LGBT+. In the 50th year since the legalisation of homosexuality it seems even more poignant to stand side by side with the wider community in celebration of the City's diversity."

Liverpool Pride Festival 2017 offers a week long programme of activity which culminates with a 2 day event on Saturday, 29 July and Sunday, 30 July. The festival is returning for its 2nd year to Liverpool's iconic St George's Quarter and features the well established Liverpool Pride March on the Saturday. Liverpool Pride Festival is now a key highlight in the City's Summer events programme, attracting more than 25,000 people each year to attend, take part and support the annual LGBT festival. Keep up to date with Liverpool Pride's new announcements on:- LiverpoolPride.Co.UK.