Van seized in fly tipping probe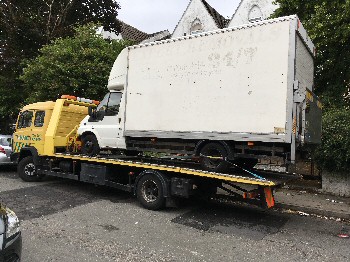 A van suspected of being used in fly tipping in Liverpool has been seized in a joint operation with Merseyside Police led by Liverpool City Council. The white Ford Luton box type vehicle was seized, on Lilley Road, Fairfield, on Tuesday, 4 July 2017, using powers under the Environmental Protection Act. Councillor Steve Munby, Cabinet member for neighbourhoods, said:- "Fly tippers are criminals. They blight neighbourhoods and the mess they leave results in distress and nuisance for residents and we will not hesitate to take action where we receive evidence of illegal dumping."

The seizure is the latest move in a concerted effort by the City Council to tackle illegal dumping and find those responsible. It has seen a doubling of the number of staff with four new teams working every day to clear rubbish and find those responsible. Earlier in 2017, 2 serial fly tippers who were caught dumping tonnes of illegal trade waste, including asbestos, yards from a children's dance school were jailed and had their vehicle crushed following a surveillance operation by the Council and Merseyside Police. Cllr Munby added:- "If you use a 'man and van service' to dispose of your waste, you have a duty of care to always make sure that it is somebody who is properly licensed as waste carrier and will responsibly dispose of whatever you give them or you can also be prosecuted. Always ask for a receipt and make a note of the time, date and registration number of their vehicle. Liverpool City Council has excellent facilities for residents to dispose of most unwanted household items for free using their nearest Household Waste Recycling Centre, or by using the Bulky Bobs service. Anybody who has information about fly tippers should contact Liverpool City Council's Street Scene Team in confidence on:- 0151 233 3001, and you don't have to give your name or contact details."

A report to Cabinet was presented on Friday, 7 July 2017. Within the report, it recommends the setting up of an environmental crime hotline for people to report issues and the possibility of a financial reward if their information leads to a prosecution, as well as action against late night takeaways that don't clear litter from around their premises. Street cleaning currently costs Liverpool Council Tax, that payers £8.5 million per year and in 2016 more than 6,500 tonnes of waste was collected from street cleansing rounds.

Illegal tobacco traders to repay £175k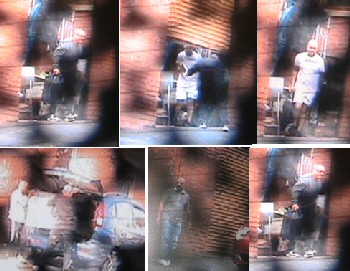 3 Lancashire men, who were jailed in 2016 for their part in a £16 million illegal tobacco fraud, have been ordered to repay more than £175,000 or serve extra time in jail. Wayne Brown, of Darwen, Keith Allen, of Oswaldtwistle, and James Willmott, of Clayton le Moors, were caught by HM Revenue and Customs (HMRC) buying illegal cigarettes and tobacco to sell on from Iqbal Haji of Blackburn, during a surveillance operation in 2014.
The men were jailed in May 2016 for their part in a fraud that centred on a criminal network based in Blackburn. 6 Lancashire men, including Haji, have been jailed to date in a series of linked Court cases.

Debbie Porter, Assistant Director, Fraud Investigation Service, HMRC, said:- "These were middlemen in the illegal tobacco trade. Organised criminal gangs cannot operate without these middlemen to distribute illegal goods and circulate criminal cash. These three have ended up behind bars and we're now taking away everything their crimes got them. HMRC will recover money stolen through Tax fraud for UK Taxpayers. We will not allow criminals to profit from Tax evasion. We are determined to create a level playing field for local businesses by disrupting the illegal trade and punishing the fraudsters. We urge anyone with information about the black market in smuggled cigarettes and the associated Tax evasion to contact us on 0800 788 887."

On Monday 3 July 2017, Brown, 52, owner of Blackburn's Beechwood Club, was ordered to repay £67,616.16 within 3 months or a further 18 months will be added to his jail sentence and he will still owe the money. HMRC's financial investigators discovered Brown owned 12 rental properties in the Darwen and Blackburn areas in addition to the club. Retired Keith Allen, 67, was ordered to repay £65,444.16 within 3 months or a further 18 months will be added to his jail sentence and he would still owe the money. HMRC found Allen had property, shares and savings worth £65,444.16. Painter and decorator, James Willmott, 55, was ordered to repay £42,000 within 3 months or a further 15 months will be added to his jail sentence and he will still have to repay the money. HMRC found Willmott had £42,000 from the sale of a house. Further confiscation hearings are pending for others jailed as part of this case.