400 people have been arrested during operation to disrupt serious and organised crime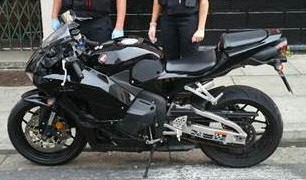 OVER 400 arrests have been made since Friday, 9 June 2017, for a variety of offences including:- firearms, drugs, motoring and warrant offences, theft, criminal damage, assault and possession of offensive weapons.
In the past month a total of 27 search warrants have also been carried out and suspected stolen property and offensive weapons recovered. High visibility patrols have been carried out in key communities, shopping areas and public houses.
A number of firearms have also been recovered during a series of open land searches in the past week.
A Tech 9 machine pistol with a silencer was recovered in an area of woodland around Higher Lane/Brookfield Drive together with an air rifle.
Since Monday, 3 July 2017, Officers have recovered four knives from the Rice Lane area, carried out reassurance patrols in areas including:- Fazakerley, West Derby and Norris Green and spoken to partner agencies to address the issue of antisocial behaviour. Checks have also been carried out in alleyways around Breck Road and the Everton area to recover stolen motorbikes.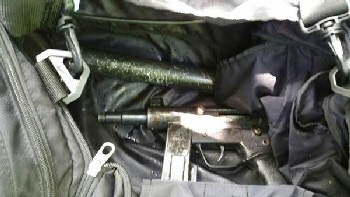 On 1 day alone this week 35 people were arrested for a number of offences including:- theft, recall to prison, possession with intent to supply drugs, assault, driving and warrant offences.
The disruption operation was brought in last month following a number of firearm discharges across Merseyside.

Chief Superintendent Peter Costello, who is head of local policing, said:- "Merseyside Police has kept up a relentless campaign of activity directly aimed at disrupting those individuals who are involved in serious and organised crime. We know these people are a minority and that the majority of law abiding people do not want them in their communities. Our communities are at the heart of everything we do as a Police Force and their support, together with that of our community partners, is vital in assisting us in our efforts to make all our communities safe and pleasant places to live and work. Our work is ongoing and, together with our partners, we have had some great successes so far but we can't do it alone. We need everyone to come together."

If you have any information about those involved in gun crime on Merseyside, or think you know where these groups are storing guns, please contact the Merseyside Police gun crime hotline on:- 0800 230 0600.
Information about drugs and criminal activity can also be given to the Crimestoppers line anonymously on:- 0800 555 111. Information can also be given online.

Liverpool City Region Combined Authority pledges £20,000 for New Ferry disaster relief fund
THE Liverpool City Region Combined Authority has pledged £20,000 for the disaster relief fund set up in the wake of the New Ferry gas explosion. The donation, which was initiated by the Metro Mayor Steve Rotheram after visiting the site with Wirral South MP Alison McGovern, Wirral Council leader Phil Davies and Northern Powerhouse Minister Jake Berry, will contribute to the emergency fund created by local charity New Beginnings. Metro Mayor Rotheram has matched the funds raised by the charity to support those affected by the explosion. However Mr Rotheram has insisted that the donation is only aimed to provide short-term relief and more long term, strategic help is required. Speaking about the donation, Steve Rotheram said:- "The Combined Authority is making a £20,000 donation; which matches the amount raised so far by the New Beginnings charity that was set up to help those affected. This is nothing to do with the long term needs of the area; it is just to provide some immediate relief. We are looking at what steps we can take to deal with the human impact of the New Ferry explosion, but also to look at the longer term redevelopment of the whole area. I have also given my own pledge to local residents that this will not be the forgotten disaster." Wirral Council are currently working up a masterplan for the regeneration of New Ferry which will be completed in the next couple of weeks. Mr Rotheram is hopeful that the Government will take the New Ferry case seriously and take action. He added:- "From speaking to residents in New Ferry, the frustration is palpable and people feel that much more needs to be done. We had an extremely constructive meeting and visit with the Minister Jake Berry yesterday. He outlined his intention to take the New Ferry case back to Westminster so the Government can see how best to respond to the immediate requirements of businesses and residents affected but also to support the delivery of the forthcoming masterplan."
---
Liverpool candidates most proactive when it comes to cover letters
NEW research from the UK's leading independent job board, CV-Library , has found that job hunters in Liverpool are some of the most positive about providing cover letters with their job applications, with 60.8% believing that doing so can boost their chances of getting the job. The research, which surveyed 1,200 workers about their attitudes towards cover letters in the job application process, and found that 61.2% of candidates in Liverpool always tailor their cover letters, far higher than the national average of 56%. Other key findings include:-

► The majority of Liverpool's job hunters, 51%, think cover letters are necessary.
► 58% stating that they don't find it frustrating when they have to tailor their cover letter.
► 33.3% feel they're not very good at writing cover letters, and 14.3% believe their CV should be enough.

Lee Biggins, founder and managing director of CV-Library , comments:- "While there continues to be a debate around how necessary cover letters are in the job application process, they're showing no signs of disappearing anytime soon! It's positive to see that job hunters in Liverpool are recognising how including a cover letter with an application is beneficial, and while it might seem like a tedious task, it can boost your chances of getting a new job. In fact, while CVs are great for an overview of work experience, cover letters can act as an extra platform to shout about your successes. Therefore, try to avoid viewing it as an extra annoyance and instead see it as an opportunity to talk about your relevant experience, any particular career highlights, and what you can bring to the table in this new role." In addition, a staggering 92.2% stated that they would always apply for a job and include a cover letter for roles that required them, with 34.5% believing that including a cover letter makes your application more personal to the recruiter. Furthermore, 20.7% said it enables you to give relevant examples of your skills, while 6.9% say that it doesn't take long to do. Biggins concludes:- "If you're currently applying for new roles, try and draft a cover letter that is short, concise and avoid using cliché phrases for the sake of it. There's also an opportunity to be creative with what you're producing, and including bullet points and numbers can help to break up the text. Remember: recruiters are busy people, and this 20 to 30 2nds that they spend glancing over your CV and cover letter is an extremely important window!" For more information on writing an outstanding cover letter, visit:- CV-Library.Co.UK.