Ne-Yo concert ticket giveaway competition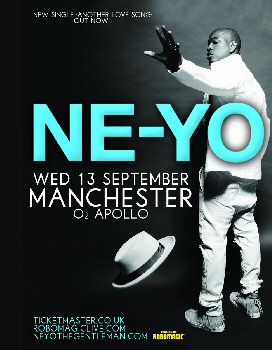 ARE there any NE-YO fans out there? We are GIVING AWAY 2x pairs of tickets for his concert that will run next Wednesday, 13 September 2017! All you have to do is retweets our Twitter Post and like it, alternatively tag a friend on out on Facebook and repost our post, along with liking our Southport Reporter Page! The winner will be randomly selected on 11 September 2017! Good luck everyone! Please note all kids under 14's must be accompanied by an adult. Ne-Yo is a platinum R&B/Soul artist from Las Vegas, USA. The singer has just released a new track called:- #AnotherLoveSong . Ne-Yo's music is generally R&B in style but also blends pop and hip hop into his tracks.
For the UK he came to fame with his 4th studio album, Libra Scale. That album was released in November 2010, reaching Number 1, in the UK R&B Singles and Albums Charts.

If you have never been to the O2 Apollo Manchester. The Grade II listed concert 3,500 capacity venue, is located on:- Stockport Rd, Manchester, M12 6AP, UK.

The competition winner will be chosen from our Formby Reporter Facebook, Twitter, Email News followers, as well as our readers on Southport Reporter's website, Facebook and Twitter profiles. No charges will be made to enter.

Terms and conditions of entry… Tickets are non-transferable and can not be sold on. You will need photographic ID to confirm your identity at the venue. Your information, should you win will be passed on to both Live Nation Entertainment and NE-YO's representatives, so that tickets can be fully allocated to you. Your information will not be sold on or used for marketing purposes. Management at the venue reserve the right to refuse entry for anyone who violates the venues Terms.
---
Police Commissioner awards ₤45,000 to help keep communities safe this Bonfire Night
MORE than 11,300 young people will benefit from projects which will keep them away from dangerous activities this Halloween and Bonfire Night, thanks to funding raised by the Police from the sale of stolen goods. Merseyside's Police Commissioner has today announced the 26 youth initiatives that will receive a share of the ₤45,000 pot which is being used to divert young people away from getting involved in Anti Social or criminal behaviour during the autumn ½ Term.

Jane Kennedy has awarded the grants from her Police Property Act (PPA) Fund, which puts money raised through the sale of unclaimed stolen goods or property recovered by the Police that cannot be returned to its owners into worthwhile causes.

This is the 4th year the Commissioner has focussed the funding on keeping communities safe during one of the busiest times of the year for the Police. The successful organisations from this round of funding will run a host of projects during the School ½ Term holidays with the aim of keeping a total of 11,331 young people engaged in safe and supervised activities.

Jane said:- "Halloween and Bonfire Night are a time of great fun and enjoyment for many people across Merseyside. Sadly, though it is also a time when sometimes the fun can get out of hand and lead to young people getting involved in behaviour which can become intimidating, Anti Social or even dangerous to other members of the community. Traditionally, this means it is often a very busy period for both Merseyside Police and Merseyside Fire and Rescue Service. By funding these youth projects across Merseyside, my aim is to help thousands of young people enjoy the festivities in a safe and enjoyable way at organised and well managed events. This will help to ensure they don't get involved in any activities that could either put them in danger or that they may regret in the future. This will also help to relieve the strain on our emergency services during this critical period, complementing the excellent diversionary work the Police and fire service already carry out and making sure people can enjoy the celebrations during the holiday season. For this year's successful organisations, even a small cash boost can make a huge difference and will enable them to run some fantastic grassroots projects which really engage with young people's imaginations while keeping them safe."

A total of 51 applications were received for the funding, amounting to requests for more than ₤184,000. The bids were reviewed by a panel from the Commissioner's office and the Community Foundation for Merseyside, who manage the fund on the PCC's behalf. As a result, 14 organisations in Liverpool and 5 initiatives on the Wirral have been awarded funding, with 4 initiatives in Sefton, 2 in Knowsley and 1 in St Helens all benefitting. Much of the funding was focused in 'hotspot' areas where communities have been identified as most susceptible to threat and risk.

Among the successful organisations was Rice Lane Residents' Association which received ₤1,500 for youth diversion activities for up to 5,000 community members. Other initiatives include 'Writing on the Wall,' a project which aims to use music and art to engage with a group of young people in the Dingle and Toxteth area and Anfield Community Arts which received ₤2,000 to provide creative arts and lantern making sessions ahead of a family Halloween celebration for up to 150 young people.

The PPA fund is administered by the Community Foundation for Merseyside, (CFM) on behalf of the Commissioner. CFM holds funds from philanthropic individuals and organisations who wish to support deserving causes in Merseyside and Lancashire.

CFM's Community Philanthropy Manager James Proctor said:- "We are proud to be working with Merseyside's Police Commissioner and administering the Police Property Act fund. This fund is very popular and the decision making panel had some extremely difficult choices to make with so many valuable projects presented. We feel the projects supported will make a huge impact in communities at this time of the year and wish them every success. For further information on information on the Community Foundation please visit our website"

Read about some of the great work being done by the successful applicants and find out about the grants which have been awarded on the Commissioner's website.

Crime fighting partners cement closer relationship
CLOSE co-operation between partners responsible for keeping Wirral communities safe is being cemented further with the establishment of a Safer Wirral Hub. The hub, based at the Solar Campus in Leasowe, is the 1st phase of a new multi-agency service which will deliver an effective, joined up community safety service for the people of Wirral. Led by Merseyside Police, a number of Wirral Council teams, Merseyside Fire and Rescue Service and other key partner agencies; including the voluntary sector; have already delivered a 38% reduction in Anti Social behaviour across Wirral.

Cllr George Davies, Wirral Council's Cabinet lead for Community Safety, said:- "Success in building safer neighbourhoods is beyond the ability of the Police or the Council alone and requires this stronger partnership approach within and across all partner agencies and communities. We know that there was already good joined up working across partners to improve community safety. This development will build on this further due to the integration of Council staff and staff from other organisations into policing operations and a new way of directing their work. I believe this is a hugely important step. It will help make Wirral safer, it will help tackle the issues our residents tell us are a problem and even in times of cuts to funding it is an imaginative and radical plan to deliver a better service to our residents."

At the Hub, in the Solar Campus, Wallasey, operations are directed through daily briefings across all key agencies. Intelligence and data is gathered for use in planning responses and operations. In addition, joined up services will also operate within local Police stations across the Wirral tied into weekly briefings involving:- Police Officers, PCSOs, the Anti Social Behaviour Team, Community Patrol Officers and the Fire Service. The agreement to establish the Safer Wirral Hub and closer partnership working under the leadership of Merseyside Police was signed earlier this year and the teams have already been engaged into integrated work that has produced promising early results, including a 38% reduction in Anti Social behaviour across Wirral.

Police and emergency services time and resources have been saved by Officers in the Hub working with frequent callers to direct resources better and tackle underlying issues which will prevent unnecessary calls to the emergency services. It is estimated that the Safer Wirral Hub could save emergency services around ₤50,000 per year through this way of working. Merseyside Police and Crime Commissioner, Jane Kennedy, added:- "It's clear that this move to further increase collaboration and combine community safety services on the Wirral is already bringing benefits to people living in the area and is enabling our services to work more effectively and efficiently. In this era of austerity, no organisation can afford to work in isolation and this is a great example of how public and third sector agencies can work together to share knowledge, expertise and resources to make our communities safer."
---
Wirral woman to join F1 legend on charity cycle ride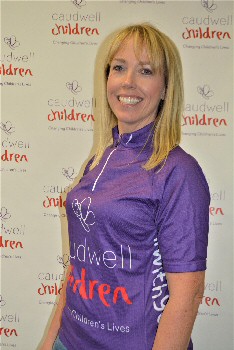 A 40 year old woman from the Wirral, is to join former F1 World Champion Mika Häkkinen, on a charity bike ride from Tuscany to Monaco. Carrie Anne Shirley, who says she has little experience of road cycling, is undertaking the gruelling 200 mile challenge to raise vital funds for Caudwell Children, the national charity that provides practical and emotional support to disabled children and their families.

Despite her lack of experience she is confident that she will complete the challenge which will take place, from Friday, 22 September 2017 to Sunday, 24 September 2017. As she explained:- "I only started road cycling in March of this year and I've done little training on the road. However, I've done a static ride of 100 miles. Although it was tiring I completed the ride in good time and I've been told static riding can be more difficult than actually riding."

Carrie Anne will be joined on the event, organised by the former Lithuanian Olympic cyclist Modesta Vzesniauskaite, and Caudwell Children, by her partner Richard Fowles, 49, from Chester.

Carrie Anne said the pair recently tested themselves on the road. She said:- "We did do some actual hill work at the end of August 2017, around the Horseshoe Pass in Llangollen, Wales, in preparation for the terrain that we will be taking on during the challenge."

Kirsten Greaves, Challenge Events Manager for Caudwell Children, says that at times it will be a punishing ride. She said:- "It's a calf burning 200 mile route through the beautiful, undulating, Italian countryside before crossing the finish line in the stunning principality of Monaco, on the French Riviera. In between there will be rolling, hilly, landscapes surrounded by majestic Cypress trees. The 3 days of cycling will see participants, including our celebrity supporter Mika Häkkinen, covering 73, 85 and 69 miles respectively and on their final day they will have to overcome strong coastal winds. So it won't be an easy challenge!"

The pair have been extremely creative in their fundraising efforts in a bid to smash their ₤5,000 target. As Carrie Anne explained:- "I'm a Hair Stylist and I'm very much in to fashion, so I recently held a charity fashion show at the Shankly Hotel, in Liverpool, which was brillliant. We worked to get some fantastic auction and raffle prizes including exclusive, limited edition, ar2rks of The Beatles, Liverpool FC stadium and Museum tour tickets and a dinner for 2 at Gino D'Acampo's restaurant in Liverpool."

Funds raised through the Tuscany to Monaco Challenge will help Caudwell Children to provide Hospital and in home family support, specialist mobility, sports and sensory equipment, fully supported family holidays for children with life threatening conditions, activity days and life changing treatments and therapies to disabled children across the UK.
You can support Carrie Anne through the couples Just Giving Page.