MP BACKS SHOPWORKERS IN FIGHT AGAINST RETAIL CRIME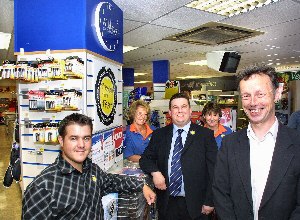 THIS WEEK Southport MP John Pugh (on the right in the photo) visited the Co-op's Alldays store in Southport to talk to staff about the rising level of retail crime. He is joined by (from left) store manager Paul Thorpe, area manager Russell Shaw and staff members (back left) Joyce Allison and Janet Haslam.
The shopworkers' union Usdaw reveals that retail sector staff suffer around 20,000 violent assaults each year. Mr Pugh visited the Co-op's Alldays store in support of the campaign to highlight the problems of retail crime. His visit followed Usdaw's,' Respect for Shopworkers Day', that was held on Wednesday, 13 July 2005.

The Co-op actively supports initiatives aimed at tackling crime and anti-social behaviour including the Usdaw campaign and the Home Office's Taking a Stand Awards. It has also created the Co-operative Movement Crime Focus Group which aims to develop a more co-ordinated approach to tackling crime issues facing retailers.

"The continuing problem of retail crime is very worrying and we are pleased Mr Pugh is supporting us." said Graeme Ross, the Co-operative Group's Regional Chief Officer.
Missing:- James Morrell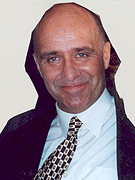 MERSEYSIDE Police are becoming increasingly concerned for the welfare of a 43 year old man who has been missing from the Fazakerley area since Tuesday 5 July 2005.

James Morrell was being treated at Fazakerley hospital when he walked off a ward on Tuesday morning and has not been seen since.

James has been known to drink in the Brook Hotel on Brook Street in Waterloo but has not been seen there or at his home address on Brook Road West.

James is white with a thin build and what is desvribed as a large bulbous nose.

He has brown greying hair which is going bald on top and was wearing green hospital pyjamas and a black jacket when he was last seen.

If anyone has seen James or knows where he may be they should contact 0151 777 4999.
~HAPPY BIRTHDAY~

IF you have someone you want to say happy birthday to for free, then use this email address & send the names to us by emailing us to:- birthdays@southportreporter.com
IF YOU HAVE AN EVENT, OR IF YOU HAVE ANY NEWS... Phone:- (44) 0 1704 513 569 or contact us via email:-
news24@southportreporter.com
UK office hours only, calls maybe recorded.