The rock night at Excels Night Club on Neville Street was well under way when I bounced in. I had intended to stay for a short while only but that soon changed as I got high jacked by the night's atmosphere. Considering the night was not all that well advertised, the club was heaving, with people of all ages letting their hair down. The night was success and one rocker said, "I don't normally consider nights like this, but now after having this night out I will come back for definite" One other added, "It is sad to see Southport lose its rock venues, but if this continues in this way it will soon take on. Also being free to enter was a big bonus." Riding the notes, the DJ played very traditional rock hits throughout the night, with the end breaking in the early hours of the next day. Despite all the mooching no one got mashed.

I 'myself can reveal there are more plans afoot to do something very big in Southport, but cannot say what at this time. Keep an eye on this site, as we will be the first to let you know.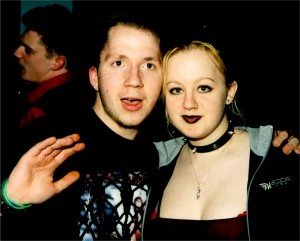 Remember to let us know what you think.

Give your voice an audience.