HELP WITH SPOOK HUNT REQUIRED!

ON this is not about MI5's latest recruitment drive...

Ok, this is a slightly misleading headline, but writer John Reppion is after your help in tracking down stories about ghostly goings on in the Merseyside area for a book he is now working on. We caught up with him in Liverpool and conducted an audio interview, which is being played on Liverpool Reporter up to 31 October 2007 and part of the interview can be heard from the link we will add later this week on this page.

John contacted us by email last

week

with a letter to the editor asking for help, as he was local and our editor recognised the name we contacted him to find out more. John is a comic book writer, a kind of script writer for comics, just as you get with TV shows and stage shows before the filming takes place. This interested us as to why he had picked this topic.

In an interview we conducted last week he told us:-

"I am from Liverpool and I have always being interested in what goes bump in the night. I am a sceptic, you could say open-minded sceptic and it is interesting how spooky stories emerge from historical fact. Some of the stories can not be explained by natural phenomena and being a sceptic, it intrigues me as to what is going on and how the idea of that hauntings came about. I have been writing for a few years now, thanks to my wife, and I have written several local history books about the areas folk law and myths, so it was only natural for me then to turn my attentions to ghosts and haunting. I approached Tempus Publishing's with my ideas of writing a Liverpool edition of the prestigious "Haunted" series and they agreed. My idea is to write a more neutral book which does not take sides, but leaves it up to the reader to draw his or her own conclusions. My main aim is to get historical references as well as eye witness sightings that will substantiate the claim of the haunting. Time is of the essence as the book is due to be released to coincide with the Capital of Culture, so I am looking for any member of the public who knows of any interesting hauntings or ghost stories related to the Merseyside area, with special focus on Liverpool to contact me before 1 December 2007, so that I can do more research on the issues they raised. If they also have documented history of the buildings, areas, people as well, that would be fantastic, as my aim is to make the book as factual as possible. It would speed my research up greatly. If they do not have that background, the information about the haunting itself and its location will help me any way. One area of interest is Spring Healed Jack, whose last sighting in the UK was in Everton. Another interest to me is the haunting of Speke Hall, but this are very well covered and I would like to know about lesser known ghosts as well. Please don't be put off letting me know, as if you do not want your identity revealed, I can leave it out of my writings. In all, I'd love to hear from anyone who has any ghostly accounts of their own to share or some haunted places they'd like to recommend for inclusion."


Cate Ludlow at Tempus said:-

"All kinds of authors with all sorts of approaches write for our Haunted series, from ghost walkers and Ghost Club and SPR members to those with a longstanding interest like John. I had come across his work in the past, and I was delighted when he got in touch and suggested compiling a Haunted Liverpool for us. The aim is to combine eyewitness accounts of encounters with the supernatural with the historical background and some famous - and less well known - stories from across Liverpool. There will be some really interesting cases, and all the places that you would expect to read about - and a few that you wouldn't. 2008 is such an important year for Liverpool, and I look forward to working on the book with John. It will be available in June 2008 at a cost of £9.99, and I hope that your readers can help to make it the best and most comprehensive collection of paranormal encounters in Liverpool that has ever been published."


To contact Joseph Williamson with any information please

email

him.

AN AUDIO INTERVIEW WILL BE ADDED SOON

We will keep you all posted as on how he gets on and he will send us the odd nib from time to time over the next year....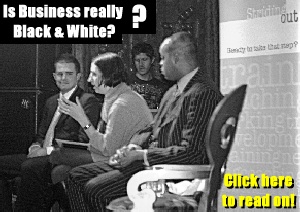 --- MORE NEWS REPORTS BELOW ---
MENSA OFFERS IQ TEST IN LIVERPOOL
Web Forgery Warning
Lancashire Business Fair
ARE YOU RELOCATING DOWN SOUTH?  HOUSE FOR SALE £425,000
Is Business Really Black & White?
Does Mother know best?
NO FIREWORKS, 5 November 2007 with Magic FM, City FM... & Mersey Reporter!
Merseyside agency unveils online adoption resource
BROWN SHOULD ABANDON EU TREATY 'RED LINES' SAYS SOUTHPORT MEP
Adrian's Wall unveiled
FOR 1 NIGHT ONLY JIMMY HENDRIX 40TH ANNIVERSARY EXPERIENCE COMING SOON TO YOUR LOCAL Vue
Vue
Film Showing
Times
Do you want to get your product on to our online shop?
LOCAL YOUNG ACTRESS STARS IN NSPCC TV AD
Get Naked! The Boys Are Back In Town
HOGWARTS HALLOWEEN REUNION FOR HARRY POTTER STARS
The end to the Postal Strike...
'EDUCATION LOTTERY' FORCES PARENTS TO TAKE DESPERATE MEASURES
Healthcare Commission Standards
Turning back the clocks goes hand in glove with switching heating on
EXPERT PANEL AT NACC GROUP FIRST MEETING
ARE YOU A KEENIE OR A GREENIE?
Win big with Guide Dogs Lucky Lottery Super Draw
Breast cancer "biggest fear for women in North West," new survey reveals
Get in a spin for Macmillan!
Traffic Changes Help Access to Liverpool 1
Yes child poverty really does exist in the UK
UK leads international group providing satellite data for disaster relief
Letter to the Editor:- "The Meningitis Trust"
HELP THE AGED LAUNCHES NEW WEBSITE OFFERING INNOVATIVE SOLUTIONS FOR INDEPENDENT LIVING
AN EXTRA EYE TO WATCH YOUR KIDS
Local Scouts Light Up
DARE YOU GET HAUNTED FOR HENSHAWS?
~HAPPY BIRTHDAY~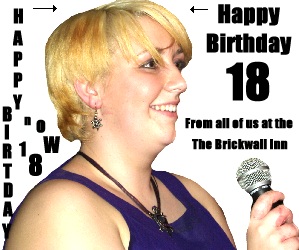 If you have someone you want to say happy birthday to, for free,
then use the email address below to send us the names
you want us say happy birthday to, and/or a photograph.
Email us today!
IT WILL BE A HOOT!
Magic and fancy Dress night at the Latin Lounge, Southport, on 31 October 2007,,,
Starts 8:30pm onwards. No Tickets required! Just turn up and have some fun,,,
ON 31 Oct. GET SPOOKED!!!

GET YOUR HALLOWEEN TICKET NOT BEFORE IT IS FULLY SOLD OUT...
Visit:- www.farmaggedon.co.uk for more information!