Hundreds of people packed out the town as the 25th Anniversary Carnival rolled past. More than 40 floats took part with the head of the parade the Mayor of Sefton and his wife. The Mayor said to us "It is the year of the people and this event is a fantastic way of celebrating what we have. Alot of hard work and planning has gone in to this day and it shows. It is just fantastic." There was even a band from Norway called the Mandalen School. Southport Trinity after taking part in the fun had a kick about with other teams from Formby and Southport for the first time ever. The temperance Institute donated trophies for the football teams all of who were under 7 and were suppressed to see Sven Goran Eriksson, we a look alike, but don't tell them that.... Southport's Hospital Radio was on hand and had a float ASDA had a car and alot of fancy dressed people, giving the carnival a very good show. Clowns, Dog walkers and more all took part in what has to be the best yet.
We have got audio interviews, for the sake of down load time we have lost some quality. To here click here.
We will let the pictures tell the rest of the story. taken by our Editor Patrick.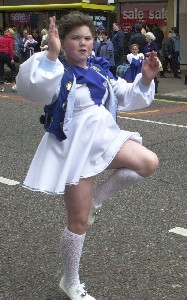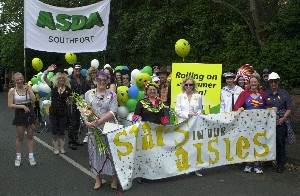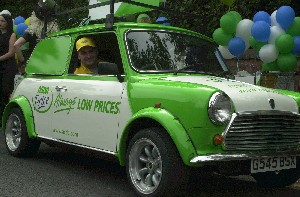 If you missed the parade, Formby Arts Festival has one this week end at 10am in Formby Village starting the week long festival!
Page 1 of 20.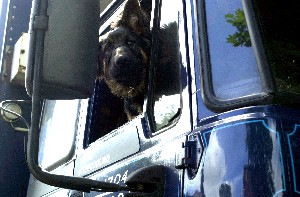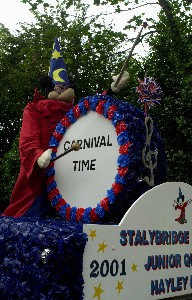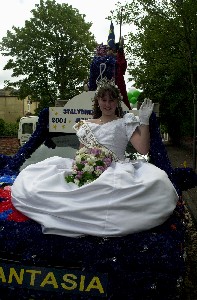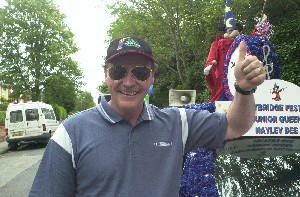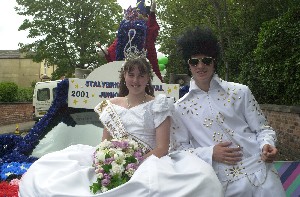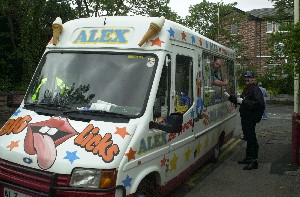 Click here to see more pictures!