£50 Hair Product Gift Set Picture Caption Competition! {Week 1}
FORMULA One motor bike rider, Darren Cooper, took his bike out for a spin a few days ago and popped in to Scott of Scott Charles Hairdressers in Tarleton. To win the £50 hair Scott Charles Product Gift Set, thanks to the Scott Charles' Tarleton Salon, all you have to do is write your captions to these pictures, making a comic book style story. It can be funny, mad or just plain and simple... Just the same can be said about what you can do your hair should you win... The winner will be announced in four weeks time, with in that week's edition of Southport Reporter. So get thinking! Closing date is 17 August 2009, 1:00am GMT. You must supply your full name, address and also your phone number, with your entry. Photos are in the other column.

Your email must be sent to news24@liverpoolreporter.com and be written like this:-
1. ?your picture caption?
2. ?your picture caption?
3. ?your picture caption?
4. ?your picture caption?
5. ?your picture caption?

Name
Address
Phone number
The best entries will be selected down to the best 6 and then the winner picked by Scott himself!

Rules:-

Only one entry per person.

No cash prize alternative will be issued.

The winner must give their correct contact information.

No employee or family member of Scott Charles Hairdressers, PBT Media Relations Ltd. and PCBT Photography can enter.

You agree to our standard terms and conditions that can be views by clicking on here now.

Extra background information:-

For more information about Scott Charles Hairdressers and the product by visiting:- scottcharles.co.uk .

Our related archived news reports:-

Report 1 - Local Hair Dresser's New Style Product Is Set To Be A Big Lift
Report 2 - Motorbike Rider & Motorbike in A Hairdressers!
PIER HEAD SET FOR PARTY 'ON THE WATERFRONT'
LIVERPOOL'S Pier Head is being transformed into a massive outdoor concert venue this weekend. The city's iconic World Heritage Site is to host the first in a trilogy of FREE cultural festivals - called On The Waterfront - beginning on Friday, 31 July 2009.

Part one of the inaugural series is Music on the Waterfront which features musicians from four continents taking to a specially built stage - installed courtesy of a 55-tonne, 130ft crane.

The music festival begins with a reprisal of the Capital of Culture smash-hit concert - the Rightful Owners of The Song, which stars the city's best pub singers performing classic popular songs by greats from Sinatra and Elvis to Ella Fitzgerald, accompanied by the Royal Liverpool Philharmonic Orchestra. The two-hour concert begins at 7.45pm.

On Saturday 1 August 2009, from 5.30pm to 10pm, the venue will be awash with the sounds of Africa thanks to one of Liverpool's best loved festivals. Africa Oyé will be showcasing the very best of its festival favourites with top of the bill superstar, Oumou Sangaré of Mali, 'Groupe Lolou' from Senegal and the 'Hohodza Band' from Zimbabwe who reside in exile in Blackpool.

The musical extravaganza reaches a climax the following day with a classic Lazy Sunday Afternoon, from 1pm-5pm, featuring some of Liverpool's finest Latin, Blues and Funk players and visiting international artists. Star acts include The Grapes Band, the seven piece funk monster band - 6ix Toys, Lightnin' Willie and the Poor Boys and Connie Lush - widely regarded as one of the finest blues singers the UK has ever produced, having been voted Best UK Female Vocalist by readers of Blues In Britain for 5 separate years.

Throughout Sunday afternoon there will also be Samba performances at the south side of the Pier Head by Liverpool Carnival Company, and music and dance from young performance groups working with Brouhaha International.

In total more than 200 musicians and performers, from 9 countries will take to the stage for more than 12 hours of free music.

Culture Liverpool, Liverpool City Councils' culture service, with Walk The Plank as Creative Producer, have created this FREE programme of events using a wide range of media, over three weekends, featuring Britain's biggest outdoor cinema screen.

Councillor Gary Millar, Liverpool City Council's Executive Member for Culture and Tourism, said:- "Liverpool's waterfront is one of the greatest in the world and deserves to be the home of a world class festival. On The Waterfront has all the hallmarks of what was best about best of capital of culture – free, ambitious and appealing to everyone. And what better way for a world music city like Liverpool to begin than with a celebration of the sounds that shaped this city and the world."

The 'On The Waterfront' season, which plays on the city's connections with New York, involves collaboration with key creative partners such as the RLPO, National Museums Liverpool, Tate Liverpool, FACT and Liverpool Lantern Company.

The waterfront festival is one of the showpiece highlights of Liverpool's 2009 cultural calendar and will incorporate elements of Liverpool's critically acclaimed European Capital of Culture programme.
Photos for the competition are in the following order. First at top of the page is Photo 1 ending at bottom of page with Photo 5. All five must have a caption to make up your story line.
Photo 1.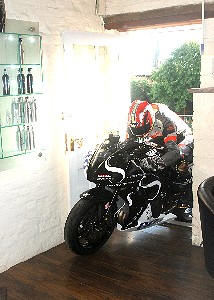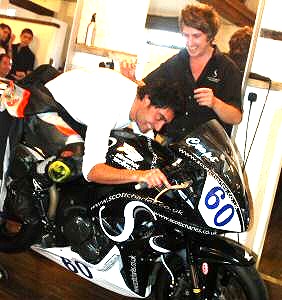 Photo 2.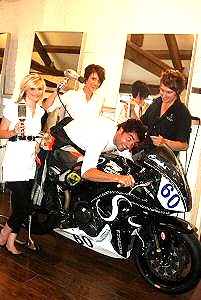 Photo 3.
Photo 4.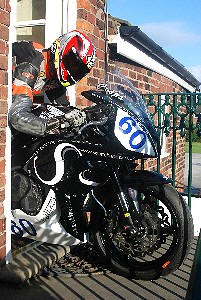 Photo 5.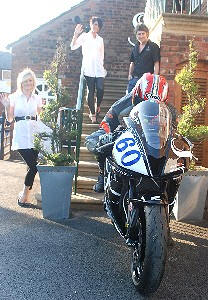 DO NOT FORGET! FORMBY LIVE EVENT THIS WEEKEND!
FORMBY will not only host Woodvale Rally this weekend (1 August to 2 August 2009) but it will also host the Formby Live event. With local bands from all over Seton taking to the stage out side the Formby Pool building and in venues through out the village. See the flyer/poster below for more information! To enlarge them, just click on!