"The Vagina Monologue"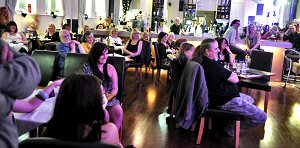 ON Saturday 23 April 2011, the Latin Lounge on Post Office Ave, in Southport played host to a performance of "The Vagina Monologue" presented by the Gambolling Arena Theatre Company. The event was directed by Suzy Walker as part of the Southport Arts Festival 2011. Guests not only had a stunning show to watch but also had a three course meal and a glass of wine included in the ticket price! These are a few snasp shots of the event.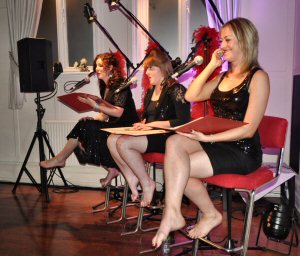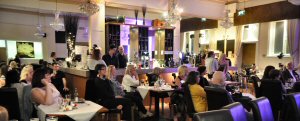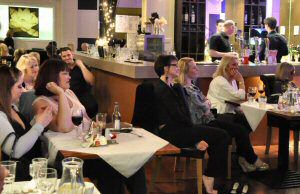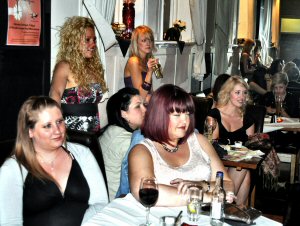 Trust confirms ward closure
SHORTER stays in hospital for patients and planning more care closer to home have helped an NHS trust close a ward and achieve much-needed savings.

It is also being done without affecting patient care.

Ward 7b at Southport and Formby District General Hospital will close before the end of May, saving Southport and Ormskirk Hospital NHS Trust nearly £1m.

All the affected ward staff will be redeployed. Doctors will be retained too, giving them more time with remaining patients.

The Trust must save £8½m, or 5% of its budget, in 2011/12 through a combination of annual savings the Government says all NHS trusts must make; a reduction in payments for treating each patient; and other changes to the way the NHS is financed.

"This is a huge challenge but in the past 12 months we have reduced the time each patient spends in hospital by nearly a day. Since the beginning of April, we have also been responsible for providing community health care services across Southport, Formby and West Lancashire. We will be investing in those services to ensure people can be better treated at home, in the community or as outpatients rather than being admitted to hospital, further reducing the need for hospital beds." said Chief Executive Jonathan Parry.

The closure of ward 7b, one of two cardiology wards at the hospital, was announced to staff on Tuesday, 19 April 2011.

The closure is the first stage of a strategy to close three medical wards over three years which Chief Executive Jonathan Parry revealed at a series of staff presentations and public meetings earlier this year.

Liz Yates, Director of Nursing, said:- "We have been very open about the imminent closure of a ward but it is understandably upsetting to those staff directly affected. All staff concerned will be redeployed within the Trust and we are offering all the support we can to them while at the same continuing to ensure our usual high standard of care is maintained."
herereretererererer

Karen Potter Craven Minor JFL
Results Week Ending 24 April 2011
Under 9 Leopards
Final Positions
Formby JSC White
Town Green Jaguars

Under 9 Paners
Final Positions
Town Green Pumas
Formby FC Juniors

Under 10 Eagles
Final Positions
Southport FC Juniors Yellow
Redgate Rovers Black

Under 10 Hawks
Final Positions
Redgate Rovers Yellow
Southport Trinity Blue

Under 11
Ormskirk FC B 2-8 Southport FC Juniors
Formby FC Juniors 4-2 Birkdale United S
Birkdale United R 1-0 Great Crosby

Formby JSC Black 0-2 Great Crosby

Final Positions
Formby JSC White
Great Crosby

Under 12A
Town Green 0-1 Kirkby Woodpecker

Final Positions
Kirkby Woodpecker
Southport Trinity

Under 12B Wednesday
Ormskirk West E 5-4 Formby JSC Black

Final Positions
Great Crosby
Redgate Rovers Green

Under 13
Final Positions
Birkdale United
Southport FC Juniors

Under 14A
Ormskirk West E 1-0 Formby FC Juniors

Top ree
Formby JSC White (P12) - 24pts
Formby FC Juniors (P12) - 22
Ormskirk West E (P11) - 21

Playing Tomorrow
Ormskirk West E v Southport FC Juniors

Under 14B
Final Positions
Crosby Stuart
Formby JSC Black

Under 15
Formby FC Juniors 6-0 Jaguars

Under 15
Final Positions
Formby FC Juniors
Town Green

Under 16
Jaguars 1-1 AFC Liverpool

Final Positions
Jaguars
Breeze

Under 17
Waterloo Park 0-9 Town Green

West Lancs Colts 0-1 Waterloo Park

Final Positions
Town Green
Formby JSC White
Cup Finals
Under 12 John Disley Cup (Burscough FC - Tuesday 26 April 2011) - Kirkby Woodpecker v Southport Trinity

Under 14 Allen Langfeld Trophy (Burscough FC - Tuesday 26 April 2011) - Ormskirk West E v Formby JSC White

Under 17 Geoff White Memorial Cup (Burscough FC - Wednesday 27 April 2011) - West Lancs Colts v Formby JSC White

Under 11 Harry Cope Cup (Southport FC - Sunday 1 May 2011)
Formby JSC White v Ormskirk FC A

Under 13 Caerine Oldfield Cup (Southport FC - Sunday 1 May 2011) - Southport FC Juniors v Birkdale United

Under 15 Peter Brown Cup (Southport FC - Sunday 1 May 2011) - Formby Dons v Town Green

Under 17 Gordon Hyde-Price Cup (Southport FC - Sunday 1 May 2011) - Town Green v Formby JSC Black

Under 12 Joseph Jackson Cup (Southport FC - Monday 2 May 2011) - Town Green v Southport Trinity

Under 14 Maric Trophy (Southport FC - Monday 2 May 2011) - Ormskirk West E v Formby JSC White

Under 16 Ken & Les Cup (Southport FC - Monday 2 May 2011) - Southport FC Juniors v Jaguars