James Bond – Daniel Craig – Lends Support to Clatterbridge Cancer Research Circle of Hope
IT'S not often Bond gets on his bike. The pursuit of super villains usually requires something speedier. However Wirral-born Daniel Craig has pledged his support to a 100 mile cycle event run by the leading North West cancer research charity. 007 has signed a highly prized Clatterbridge Cancer Research cycling jersey which will go to the competitor with the highest sponsorship levels at the charity's Circle of Hope Bike Ride on 8 May 2011. Clatterbridge Cancer Research (CCR) funds world-class research into cancers particularly affecting Merseyside and Cheshire and the Circle of Hope event is rapidly becoming one of the most popular annual fundraisers. The ride starts and finishes in the village of Hope, just over the Welsh border and competitors can choose to complete a phase that suits their fitness levels. Broken into three courses of 15 miles, 50 miles and 100 miles the event takes in some of the most beautiful countryside in the region. The 100 mile route starts in Hope and goes through Flintshire, Denbighshire, Wrexham and Cheshire, climbs up to Eglwyseg Mountain and World's End, out as far as Malpas and Peckforton hills, then back via Farndon to Hope. The 50 mile ride includes most of the first part of the 100-mile route, cycling through Flintshire, Denbighshire and Wrexham. Fifteen mile riders take on a flatter, but equally picturesque short route. Riders will not go thirsty thanks to sponsorship from Costco. Costco has agreed to provide water for cyclists as they move around the course, vital in any weather conditions but particularly important if the recent spell of hot weather continues. Those wishing to register for the ride or to help on the day as foot marshals should contact:- samantha.archibald@clatterbridge.org or call her on:- 0151 343 4300. Entries will be accepted on the day – registration is £15 in advance and £20 on the day. To find out more visit:- hopebikeride.org.
Dog Control Order Introduced
AN order which will introduce controls on dogs in North Liverpool is to be introduced. The Order was approved by the City Council's cabinet today following a month long consultation period and will apply to the Anfield, County and Kirkdale wards.

It means:-

► Dogs will be banned from cemeteries, school play grounds and playing fields and children's play areas and sports
pitches in parks.

► Dogs must be kept on leads on pavements and when owners are directed to do so by an authorised officer if dogs are causing a nuisance or annoyance in parks

► Owners will still be able to exercise their pets, without a lead, in general areas of parks

► Assistance dogs for people with disabilities are exempt from the order,

Jan Rowley, Director of Housing and Neighbourhoods, said:- "This move is all about encouraging responsible dog ownership. We have consulted widely in the area and there has been a lot of support from teachers, friends of parks groups and local residents. While there have been objections, a number of people wrongly thought we were proposing a ban on dogs in all parks, which is not the case. We will be looking at how the control order works in this area, and will consider if it should be extended throughout the city if it proves to be effective and can be properly enforced."

The Dog Control Order specifies five offences:-

► Failing to remove dog dirt

► Not keeping a dog on a lead

► Not keeping a dog on a lead when ordered to do so by an authorised officer

► Allowing a dog to enter land from which they are excluded

► Taking more than a specified number of dogs onto land

Breaches of the order would result in a fixed penalty or prosecution.

This move comes after there were 180 incidents recorded incidents last year involving dogs in parks and open spaces in the three wards – a 37% increase on the previous year.

As well as the order the Cabinet has also agreed that the fixed penalty for failure to clear up do dirt be increased from £50 to £80. This applies across the city.

Merseyside Police & Home Watch
NOW that the warmer weather has arrived there is a tendency to take part in outdoor activities including gardening, painting and general tidying of outside areas.

It is imperative during this time of year that you ensure that you take care of your property and are advised on the following relevant security measures:-

► When out in the garden ensure all doors and windows are closed and secured.

► Do not leave windows open during the nigh time or when your property is unoccupied.

► Lock all doors after use.

► Check outside lighting is working correctly.

► Lock shed doors after use.

► Lock front and back doors with a key.

In addition, put away tools such as lawn mowers, ladders, garden equipment and DIY materials, thereby avoiding any unnecessary risks of theft or burglary as some garden tools are used by thieves to force doors and windows to gain entry.

Report any suspicious sightings or behaviour in your area.

Burglars are opportunists so please don't make it easy for them. Your local Police Team encourages 'Home Watch' groups in all neighbourhoods, so please spread the word amongst other residents, family and friends to increase security in your area

If you would like to find out more on how to set up a Home Watch, please contact your local policing team or Sefton Home Watch on:- 0151 777 3419

If you have information about a crime or have general local concerns that you would like to raise, please do not hesitate to contact your local Neighbourhood Policing Team on:- 0151 709 6010.

Alternatively, you can call Crimestoppers anonymously on:- 0800 555 111. They are a national charity independent to the police. You won't be asked your name, just what you know.
Southport 6 a side Football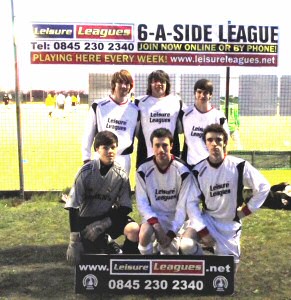 THE Cheshire Lions are looking up in the Maghull 6 a side league as they made it two wins out of 3. There latest maximum point haul came at the expense of Ethiopia B, who went down by three goals to two despite the best efforts of Jesse Roberts who was unfortunate to be on the losing side. Oxton underlined just why many have them tagged as title favourites in the Wirral Wednesday 5 a side after Ryan Gardner helped them dig up the points against Porkchop Express – who had won the title last season – by an 8-3 margin. Elsewhere Eddie Cassidy showed all his experience as Manor Seniors beat The Titans 6-3. Huyton are the only team in the Liverpool Thursday 5 a side league to have won all four games. Ste Burrows proving instrumental as they beat Euro Garden 7-5. Penny Lane, however, were the days big victors Mike Mahoney at his very best as they crushed Real Tarragona 12-6. Tramps Perm were the big winners in the Southport Wednesday 6 a side league Premier Division, dismissing Borussia Teeth – who continue to struggle – 12-0, in a game where Dave Brooks starred. There are only two teams to have won all three games in division one, and one of these, West Coast Fire was in perhaps their best form so far, Alex Burn in hot form as they saw off Inter 4-0. Winter Milan are still without a point in division two, losing out 4-1 to an Alex Roberts-inspired Thunder Chickens outfit and finally Substandard Liege were the headline makers in division three, crushing early strugglers WBFC 9-0. Anyone who wants to join the 5 and 6-a-side football leagues in Merseyside can ring:- 0845 230 2340 or visit:-
leisureleagues.net.