Town and Coast Art Exhibition Now On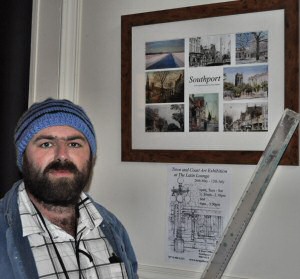 A local artist from Southport, Anton Dolders is displaying a collection of original artwork at the Latin Lounge until 12 July 2011. The restaurant and bar venue is open Tuesdays to Saturdays from 11:30am to 2:30pm and 6pm to 9:30pm. It is located on Post Office Ave. in Southport's Town Center. For more information visit the artists website.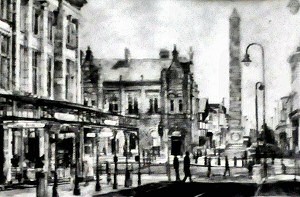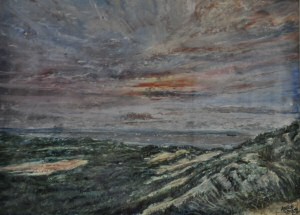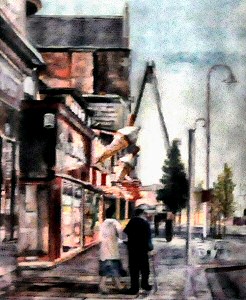 Information day to provide invaluable resource for the elderly
HOME Instead Senior Care in Southport is sounding a clarion call to community members to educate themselves on age awareness issues by inviting them to attend an Older Persons' Information Day on the 21st May running from 10am to 2pm.
The Information Day entitled Home Sweet Home will provide an opportunity for elderly people and families who are looking for support for older loved ones, to speak to knowledgeable experts and learn more about relevant services available in the area.

The event will play host to representatives from the following organisations:- Age Concern, Alzheimer's Society, Sefton Carers Centre, Morecroft Solicitors, Sefton Pensioners Advocacy Centre, Freshfield Financial Services, Sefton Cancer Support Group, Stroke Association, Anchor Housing, Numark Pharmacy, Southport Macular Disease Support Group and of course the organiser, Home Instead.

Home Instead owners Irene Hough and Anthea Pilkington commented:- "We are confident that the Older Persons' Information Day will provide people in our community with the opportunity to raise any issues or concerns with knowledgeable and enthusiastic professionals. Getting older is not always easy, but by bringing together experts on a whole host of relevant issues, we hope to provide help and support to anyone in need."

There will also be an opportunity to sample various alternative therapies on the day as well as a free blood pressure check.

The Older Persons' Information Day will take place at Lord Street West United Reformed Church, Duke Street. Southport, PR8 2BJ. Entry is free and refreshments will be available.

For more information about this event or about Home Instead Senior Care Southport, please call:- 01704 547938 or visit:- homeinstead.co.uk.

Civic honour for Biennial Chief
THE man behind one of the country's most respected arts festivals is set to receive a prestigious civic accolade from Liverpool.

On Tuesday, 24 May 2011, an extraordinary meeting of the city council will be asked to approve Lewis Biggs, one of the Founding Directors and Artistic Director of the Liverpool Biennial, as a recipient of the Citizen of Honour award.

The Citizen of Honour awards was introduced in 2008 and is a discretionary scheme for the city council to recognise any individual who has made a significant contribution to enriching the life or image of the city.

All Citizens of Honour are formally agreed by the city council and presented with a prestigious scroll of honour by the Lord Mayor at a special civic reception at a later date.

Lord Mayor, Councillor Hazel Williams, said:- "I'm delighted the city council can offer this special accolade to such a well-deserving individual. Lewis has contributed a huge amount to this city both artistically and personally and the work of the Biennial has been key in highlighting the city's cultural credentials, particularly in the run up to Capital of Culture."

Councillor Joe Anderson, leader of the city council said:- "I'm sure there will be widespread agreement at the council meeting that Lewis is a worthy recipient who has made an important contribution to Liverpool life and the promotion of the arts in the city."

Councillor Paula Keaveney, leader of the opposition, said:- "The Biennial is rightly regarded as one of the UK's leading contemporary arts festivals and it has captured the imaginations of thousands of people in Liverpool. The key role Lewis has played in bringing art to the streets of our city for everyone to enjoy make him a fantastic choice for this honour."

Established by James Moore in 1998, the Liverpool Biennial is the largest as well as one of the most exciting contemporary visual arts events in the UK.

During Liverpool's year as Capital of Culture it received 960,000 visits making it one of the best attended in the world. Liverpool Biennial also has an ongoing year round role commissioning art for the public realm, such as Richard Wilson's Turning the Place Over and Antony Gormley's Another Place at Crosby Beach; as well as an ongoing educational programme.

Lewis previous roles include, Exhibitions Coordinator at Arnolfini, Bristol from 1979 to 1984, and Exhibitions Officer with the British Council Visual Arts Department until 1987. He was British Commissioner for the Sao Paulo Bienal in 1986. In 1987 he joined Tate, and was Director of Tate Liverpool from 1990 to 2000. In 1998 he became a founding Trustee, with James Moores and Jane Rankin Reid, of Liverpool Biennial, and has been Chief Executive of the Biennial since November 2000. He is general editor of the Modern Artists series, Tate Gallery Publishing.
SOUTHPORT AND ORMSKIRK HOSPITAL NHS TRUST WELCOMES NEW CHAPLAIN
SOUTHPORT and Ormskirk Hospital NHS Trust is pleased to welcome the Rev Peter Tarleton, as Trust Chaplain. He is a Church of England priest, and joins the Trust from Royal Preston Hospital.

As well as the day-to-day duties of a Chaplain, Peter will work alongside Queenscourt Hospice and community staff to ensure patients receive appropriate spiritual care within end of life care. He will work with the Christian clergy and leaders of other faiths to provide religious support and care for patients nearing the end of their lives, as well as their family and friends.

Peter commented:- "I am excited to have joined the Trust. I look forward to working with teams across the Trust, as well as in the community, to develop End of Life care. As part of my role, I will be working with others to recruit and train volunteers to help with the care of patients, as well as supporting staff to ensure patients receive safe, clean and friendly care every time."

Peter has been an Anglican priest for 38 years. He has previously worked as a Chaplain within the Prison Service for 20 years, a role which has taken him from Hindley Youth Custody Centre in Wigan, to HMP Lindholme near Doncaster and HMP Leeds in Armley. Originally from Co Limerick in Ireland, Peter is a father and a grandfather. In his spare time Peter enjoys listening to jazz and folk music. Family holidays are often in Ireland, but also in France, where Peter enjoys walking in the Pyrenees.