Pontins Host Miss Southport

OVER 200 people watched the "North West Beauty with a Purpose Awards" in aid of the Variety Club Children's Charity at Pontins in Ainsdale. Girls from Southport and Wigan were vying to win the Miss Southport and Miss Wigan titles and a place in the Miss England Semi Finals. The girls took part in a 4 scene catwalk fashion show and awards ceremony. All contestants had been busy fundraising over the past couple of months and raised a magnificent total of £5611.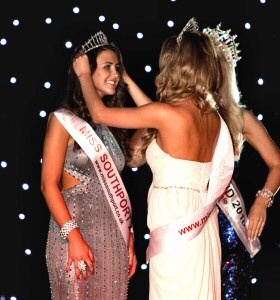 Southport Awards Results:-

Miss Popularity Southport (Public Vote) went to Sophie Birnie, 19, from Birkdale. Sophie plays for Birkdale Ladies Football Club.

Miss Charity Southport (most funds raised for the Variety Club) – Madelaine Newton, 18, Southport. Madelaine has her own designer cake business.

3rd Place – Zoe Lord, 20, from Formby

2nd Place – Claire Carmichael, 22, from Formby

Winner of Miss Southport 2011 – Brea Carney - Jones, 17, from Southport

Brea is currently a student at KGV College studying Law, Spanish, Psychology and English Language. She hopes to study Law at University in the future. Brea will now take part in the Miss England Semi Finals at Champney's Health Resort in Leicestershire in June 2011.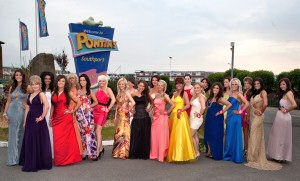 Brea's prize package includes:-

A £500 Portfolio Package from Yaffe Model, Part of Yaffe Fusion Art

A £200 handmade Swarovski Crystal Crown

£250 Cash

Her own website from Camm 21

Personal Coaching for the Miss England Semi Final.

Click on here to see more photographs taken at this event.
GOOD LUCK TO THE NEW MISS SOUTHPORT!