MATHEW STREET FESTIVAL 2011 - PART 1
Photographs on this page by Patrick Trollope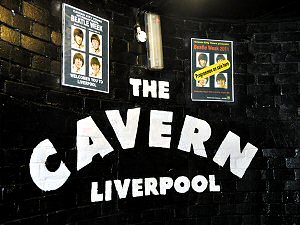 THE amazing event drew record crowds despite the indifferent weather and competition from many other major events. The Mathew Street Festival, organised by Liverpool City Council and The Culture Company, is now Europe's biggest free music event and draws crowds in from all over the world. We met bands and fans from as far as Japan, Russia and even Iceland! On Sunday, if possible, maybe because of the warm weather, there seemed to be even more people attending all 5 stages. The atmosphere was happy and largely free from hassle, although some overly boisterous antics were on display at the main arena by the tunnel, but everything was kept in hand by hard working stewards and police. Throughout the day a great variety of popular, folk and rock music and 50/60's music by tribute bands pounded out across the City. Many of the local bars and clubs also had live bands indoors. Other parts of the city were also lively. Bands played merrily at Canning Dock, buskers and street entertainers were in evidence; Liverpool One had its usual entertainments and also a set of oil drums and drum sticks which the public were invited to try. In contrast, the Bank Holiday Monday, which is normally the busiest day, oddly was not as crowded as it has been in previous years, possibly due to the deteriorating weather. It was very slow to start building up crowds, with many of the record numbers attending only on the Sunday. Despite that, many of the stages had a very lively and friendly atmosphere. Paramount Stewards did a stunning job of helping the media and the general public, whereas a few issues did get raised about G4S, it has to be acknowledged that they had a hard job of monitoring the stage area. The events stewards, supported by Merseyside Police, confiscated alcohol from large numbers of young people who were drinking in the street and unable to prove they were at least 18 years old. Throughout the 2 days, Merseyside Police were highly visible and provided not only good policing, but also assisted many in finding their way around the vast area that the festival site covered. Sadly, the main stage by the tunnel was blitzed by young kids misbehaving, who looked as if they were deliberately trying to spoil what was a fantastic event. Despite this, the number of daytime arrests over the 2 day festival was down, with only 17, compared to 32 in 2010. A further 81 people were arrested over Sunday and Monday nights, as thousands of people remained in the city centre. The arrests were for a variety of offences, mainly drunk and disorderly and minor public order offences, but there were also some arrested for theft and possession of drugs. Of those arrested, in total 92 were from the Merseyside area. Event commander, Superintendent Simon Irving, said:- "The vast majority of the weekend's crowd were very well behaved, enabling it to be an enjoyable event for local, national and international audiences. They were there to enjoy the music and have a good time. I would like to take this opportunity to thank all those who attended for their good humour and co-operation throughout. On both evenings there were some people who stayed out drinking in the city centre, who drank too much and got involved in something they ordinarily wouldn't. Our policing operation over the event was extensively planned and our officers policed in a friendly and visible manner so that people are able to enjoy a memorable time for all the right reasons. Clearly, however when officers witness excessive drunkenness and its consequences, they have no option but to make arrests so as to protect the vast majority of people out to enjoy a good evening. I would also urge parents to be aware of where their teenagers are, as there were a number of young people out and about without parental supervision." Apart from those directly involved in the entertainment, the event organisers and the police with the stewards who all deserve our praise, working hard behind the scenes as usual were the emergency services, NHS staff and St John, along with the fire service and many others. Without such support events like these would be impossible. Thanks also to the vast number of caterers and facility providers including the army of cleaners who attempted to keep tabs on the litter. It is regrettable that Liverpool still has a long way to go in avoiding street litter. However, put in the context of the vast number of people who had a great time out, the Mathew Street Festival must once again be considered a resounding success. Please enjoy our photographic coverage in this weeks issue. Even more will be included in next weeks issue as well! Also take a note of this article in this issue by clicking on here as the fun might just keep on going for you, from this event...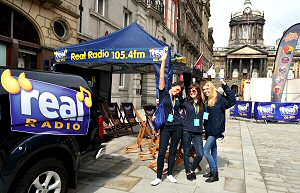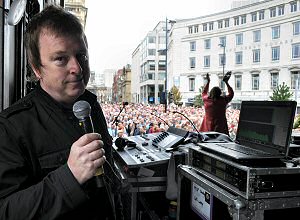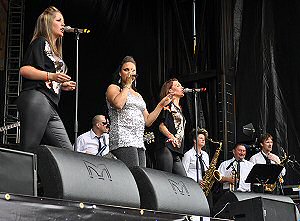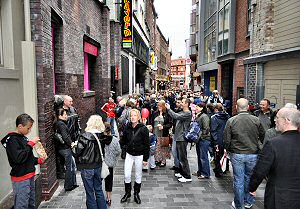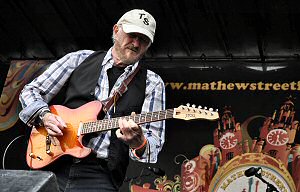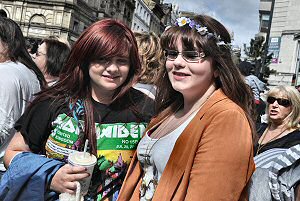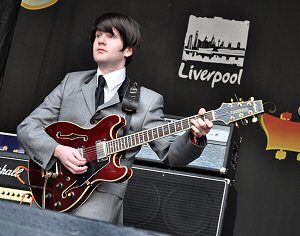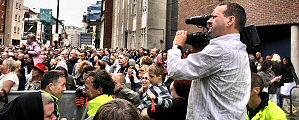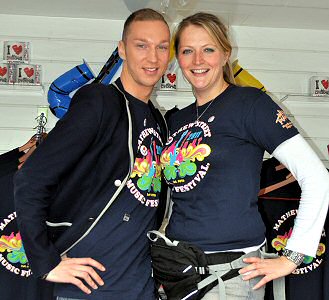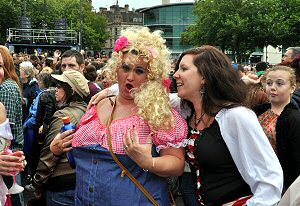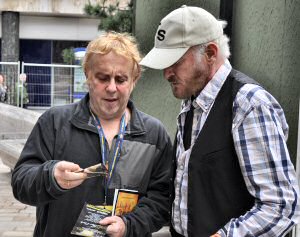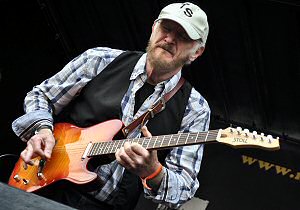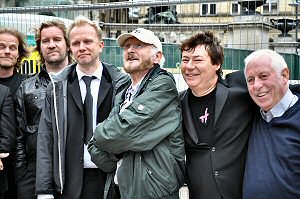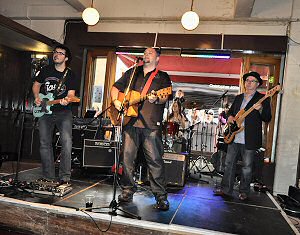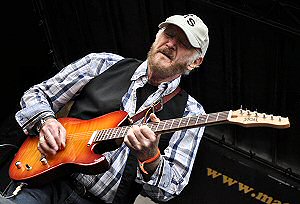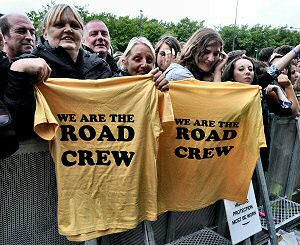 PAGE 1 of 8

If you like the photos, please order them and do not copy them. Keep this site online.... Click on here to find out how you can get you copy of these photos.