The August Bank Holiday Southport Town & Country Fair 2011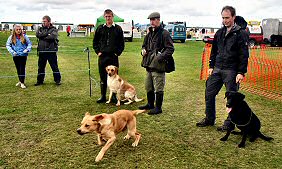 THE Garden Festival Company held its second Town and Country Fair in Southport for 2011 at Stanley Sports College in Marshside, Southport over Saturday, 27 August 2011 to Monday, 29 August 2011. We headed over on the Sunday to take a look at what was going on. n Despite the weather, attendance was good with lots to see and do. The show had lots of competition from the likes of Mathew Street, but it offered many family activities and things to do for all ages. The show had on display vintage and classic cars, dog displays, archery, shooting, donkey rides, lots of small stalls and even dodgem cars! These are a few of the shots we took at the event. To find out more about these shows, go to:- garden-festivals.com.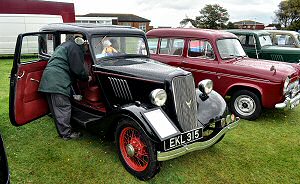 Please click on

and our photographic coverage.
Also if you went, please email us via our news room email address, news24@southportreporter.com and let us know what you liked or didn't like about the show.
...HAPPY BIRTHDAY...
If you have someone you want to say happy birthday to, for free, then use the email address below to send us the names you want us say happy birthday to, and/or a photograph. Email us today!

KEEP

up

-2-d

ate

... with our free daily news email service. Si

g

n u

p

today to our daily email news service via... Formb

y

-

Re

p

orter

.com

.
If you subscribed you can keep in up-to-date with what's going on in and around Merseyside. It is free and we do not send out massive amounts of emails.
Also your email is kept under the UK's Data Protection Act, so you can be sure that you will not have problems.