Minister urges businesses in the North West not to miss out on National Insurance holiday
TREASURY Minister, David Gauke was in Preston reminding new businesses across the North West not to miss out on money they could be entitled to through the Regional Employer National Insurance contributions (NICs) holiday for new businesses. There are currently 1,094 businesses in the region that have taken advantage of the scheme, saving an average of just over £2,000 each last year, but there are likely to be many more eligible.

The NICs holiday scheme is designed to encourage the creation of private sector jobs in regions reliant on public sector employment by reducing the cost to new business of employing staff. The holiday is available to businesses set up since 22 June 2010 and is worth up to £5,000 for up to the first ten employees hired in the first year of business. This means a maximum saving on national insurance payments of up to £50,000. Eligible new businesses can apply for a refund of NICs that they have already paid.

David Gauke is visiting Preston's JNT Joinery, a bespoke joinery business that has taken advantage of the NICs holiday and saved over £15,000. He said:-"I'm delighted to be in Preston today to see how JNT Joinery has benefited from the National Insurance holiday. This scheme is quick and easy to apply for and can give an instant boost to new businesses, but there are hundreds in the North West that could be missing out on up to £50,000. I'd encourage all new businesses and their advisers to find out more."

Jason Bramwell, Partner at JNT Joinery, said:-"When we opened the joinery in July 2010 we found out that we were eligible for the National Insurance holiday. Since signing up, we've saved money through the scheme that we were able to put towards building the business. I'd recommend the scheme to anyone setting up a new business – it was simple to apply for and is helping us save money at a time when every penny counts."

The scheme ends on 5 September 2013.
Sooty's Back in town!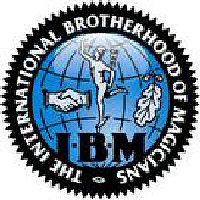 THE 75th Convention of The International Brotherhood of Magicians British Ring No. 25 will take place at the Southport Theatre and Convention Centre from 22 September to 25 September 2011 where over 500 magicians from many parts of the world will assemble to see the latest illusions available and listen to eminent speakers from many parts of the globe.

Whilst many of these activities will be behind closed doors like access to the manufacturer's trade fair and lectures there will be something for the public to enjoy too. On Saturday morning 24th September in Southport Theatre (10.30am) there is a Children's Magical Showtime featuring that timeless little rascal Sooty accompanied by Sweep and Sue and of course Richard Cadell. Also on this show will be the amazing illusions of Safire, the Magic Light Puppets, highly popular local Children's Entertainer Paul Joyce, Clive and Jeani from Clowns International, not forgetting well known magical inventor, writer and performer David Tomkins. Tickets are £8 adults and £6 children under 16. There is a family saver of 2 adults and 2 children for £22, a saving of £6!

You may even win a Sooty Goodie Bag as several will be given away during the show to lucky ticket holders. These bags each contain a Sooty Puppet, CD, DVD, magic wand, Sweep and Cousin Scampi Bean Bags, magnifying glass, ruler, stencil, balloons, Sooty postcard and badge. There maybe up to ten of these given to lucky ticket holders. Sooty was created by Harry Corbett over 60 years ago and when he retired his son Matthew took over the management. For a number of years now the brand had been owned by Cadell's Ltd and fronted by Richard Cadell. The new Sooty TV series is currently running on CITV (Freeview Channel 72) twice daily on weekdays.

If though you are too old for Sooty (can you ever be too old for Sooty?) then on Sunday evening, 25 September 2011, in the same venue there is 'An International Gala of Magic and Variety' at 8.00pm featuring performers from many parts of the world. 2 of the acts appeared recently on the Penn and Teller Fool Us Saturday night TV show. Here you will be able to see the glamorous burlesque magic of Romany and the superb digital dexterity of Shawn Farquhar.

Other top stars include:- Compere Aonghus McAnally from Ireland, Jeton The Gentleman Juggler from Germany, Michael Finney and Jason Andrews from the USA, Rafael from Belgium and from our own shores Guy Barrett. Tickets for both these shows are available from the theatre box office or online or by telephoning:- 0844 871 3021. The latter two methods will be subject to a booking fee. Prices ate £18 adults and children under 14 £6.

As part of the society's visit to Southport some members will be performing at various special venues without charge and these have already been booked through the organiser. This is a service provided in each town the society holds their event It is a way of saying thank you for inviting The International Brotherhood of Magicians British Ring to hold their convention in this case with Southport on 14 occasions.

The International Brotherhood of Magicians (IBM) is the largest body representing magicians in the world with over 15,000 members. The British Ring is a member state of this organisation and was founded by Oswald Rae in 1928 having close to 1,500 members alone. The current British President is Keith Cooper and First Lady his wife Pam (left) who live in Prescot being not far away from Southport. They will be welcoming International President Vanni Pulé with International First Lady his wife Mary Anne from Malta to a Gala dinner attended by the Mayor of Sefton Councillor Paul Paschal Cummins.

The convention organiser is John Pye who has carried out this task with his team over the past 8 years. He also serves as Secretary to the society and is a past president too. In 2012 he becomes the International President following in Vanni's footsteps. This is certainly likely to be a globe trotting year attending worldwide conventions and dinners. If only he had a flying carpet!

Library consultation results

THOUSANDS of Liverpool residents have had their say on the future of the city's library service. Earlier this year the city council announced the service needs to save £2m (about 29%) from its 2011/12 budget.

In March a public consultation was launched, and 4,286 people filled in an online questionnaire which was designed to explore the views of customers, find out which libraries were most popular and give individuals the opportunity to have their say on what savings should be made.

The results found that:-
► Most visited libraries are Central and Allerton with 995 people selecting these as their preferred site
► Great Homer Street, Croxteth and Parklands are the least used static libraries with just 332 people saying they visited them
► 1 in 4 people only use one library
► 51% of people visit the library at least once a week with 11.5% of respondents visiting daily
► Afternoons Monday-Saturday are the preferred time to visit, with Monday being the most popular day, attracting 75% of those surveyed
► 3,300 people wanted to keep libraries open, but on fewer selected days
► 986 people wanted fewer libraries with some open full time
► After book borrowing, the internet and computers were the most used services with 2,035 saying they used them frequently
► 38% of respondents who used computers said they would pay, and 43% would be willing to pay for events and activities taking place in libraries

When asked whether voluntary groups should take over the running of the libraries, 61% of people did not agree, and felt that the city council should continue to fully manage the venues. Around 2,350 people did not agree with local libraries being run by a Charitable Trust, Community Group or Social Business.

However, many did think that volunteers should get involved in other ways. For example, 42% felt volunteers should organise fundraising activities and 35% felt they should get involved with general activities such as shelving books and helping customers. But, less than 12% of respondents who thought it was a good idea, said they would volunteer themselves.

Liverpool City Council's cabinet member for culture and tourism, Councillor Wendy Simon, said:-"The response was overwhelming and demonstrates the high level of interest and support the community has for our library service. We are proud of our library service and are in the process of redeveloping Central and Childwall libraries and will soon be opening a new library on West Derby Road, replacing costly, older buildings. However, we are facing huge financial challenges and difficult decisions need to be made, and we can't make those decisions without hearing from those who will be directly affected. This survey has given people the opportunity to have their say on how we can make the library service more efficient and streamlined. The results will now be analysed and all the comments will be taken into consideration, and I'd like to take this opportunity to thank everyone who took the time to fill in the survey and help us develop an affordable, workable service for the future."

As well as answering set questions, 1,500 residents also provided personal comments and these included:-

► "Libraries are fundamental in my daughter's learning and development. Please keep our libraries open."
► "No libraries should have to close, however in order to keep all open, maybe stagger opening times for libraries in close proximity."
► "I love my local library and use it often. I would be more than willing to volunteer if it meant that libraries could stay open."
► "I am pleased that you are considering all of this before the actual cuts are announced. I feel that losing the library services would be a retrograde step, and welcome the chance to get involved and stop this happening."
► "I would prefer the council to retain overall influence over the spending and the running of all libraries as they provide a vital and essential service."
"Increased provision of the online services would suit me best, as it would mean that I need not worry about opening hours."

All survey feedback will be carefully considered and a decision on the future of Liverpool's library service will be made in the forthcoming months. To see all the survey results, visit Liverpool Council's website.
INFLATION RISE – UNISON RESPONSE
COMMENTING on the Consumer Price Index (CPI) and Retail Price Index (RPI) rising to 4.5% and 5.2%, UNISON General Secretary, Dave Prentis, said:- "Inflation just keeps on rising, piling misery onto millions of families. There is more pain on the horizon, with energy price rises predicted. The dilemma of choosing between heating and eating will return for many households this winter. Public sector workers facing pay freezes and cuts, many of whom are low paid women, are being pushed into poverty. The Government must go back to the drawing board and stop the hard and fast cuts that are punishing hardworking families, and choking off growth."

Do you agree with UNISON? Email our newsroom your views on this topic and let us know what you think.