Liverpool extends links with China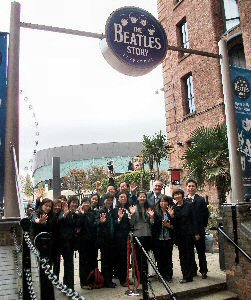 THE Liverpool Society of Chartered Accountants has extended a warm welcome to students from China who are visiting the UK to learn about British culture and etiquette. 14 students, who are training to become ICAEW Chartered Accountants, arrived came to the city on Friday as part of a visit to gain information on working practices in the UK.

Martyn Best President of the Liverpool Society of Chartered Accountants, said:- "The ICAEW's ACA qualification is recognised in over 160 countries around the world. As the city looks to build on its international links we are delighted to welcome students from China who will be able to act as ambassadors for the city in their future careers."

Liverpool, which was voted the UK's friendliest city recently, is the only city outside of London to host the students. As part of their visit the students attended the Town Hall where they met with the Lord Mayor of Liverpool and key delegates from Liverpool City Council, Liverpool Vision and Liverpool Chamber of Commerce.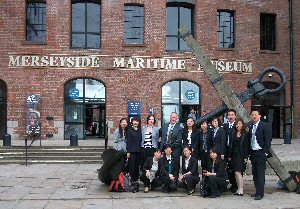 They also visited the Graduate Development Centre at Liverpool John Moores University where they were shown the LJMU World of Work Programme and given an introduction to the LJMU Alumni Association in China.

Finally, and as no trip to Liverpool would be complete without it, the students rounded off the day in the city's famous Beatles Story museum. The day was made possible with thanks to Liverpool Vision, the economic development company for Liverpool, who helped to facilitate the trip.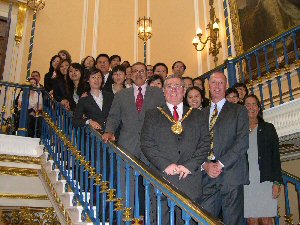 Speaking about the visit, Martyn Best continued:- "Liverpool has a long history of trading with China, which is something the city's business leaders and commercial partners are keen to build on going forward. We're home to the oldest Chinatown in Europe, are twinned with Shanghai and were the only UK city to have a dedicated pavilion at the World Expo 2010 in Shanghai. It was only right therefore that we extended this invitation to our Chinese ACA students and we hope that they'll take with them an impression of Liverpool as a great place to visit and an even better place to do business."

Mike Taylor, deputy chief executive of Liverpool Vision and who led Liverpool's presence at World Expo added:- "More than 100 students from Chinese universities worked at our pavilion at World Expo and were vital to the success of our time in China. They learned a lot about the city, worked incredibly hard as Liverpool champions and on the back of this experience a number of them applied to educational establishments here and the UK to further their studies. I am sure that our latest young visitors will leave equally enthused about the city and like the others consider Liverpool as a place to visit and work in, in the future."

13,000 more Greater Merseyside homes and businesses to get super-fast broadband
SOUTHPORT is next community to be included in latest phase of BT's £2.5 billion super-fast fibre broadband programme. Another 13,000 homes and businesses in Greater Merseyside are set to benefit from super-fast broadband, BT have announced.

Southport is among the latest places included in the company's £2.5 billion roll-out of fibre broadband. It is due to be completed by Autumn 2012 and will follow Allerton, Childwall, Cressington Park, Lark Lane, Rainford, Royal exchange in Liverpool city centre and Stanley, which are due to be upgraded later this year

In addition, the Sefton communities of Ainsdale, Formby and Waterloo are due for completion next year, along with Bromborough, Eastham, Mountwood and Wallasey on the Wirral, Billinge and Prescot, Stoneycroft, as well as neighbouring Hooton and Neston, with Caldy, Irby, Liverpool's central exchange and Sefton Park, due to follow. This will take the planned roll-out of super-fast fibre broadband to more than 200,000 homes and businesses in Greater Merseyside. The technology is already available in Birkdale and Heswall.

BT's local network business Openreach expects to make super-fast fibre broadband available to two thirds of UK homes and businesses by the end of 2015. It is building the new network using a mix of fibre to the cabinet (FTTC) and fibre to the premises (FTTP) technologies. Both provide much faster speeds than those previously available to many UK homes and businesses. FTTC, delivered to street cabinets, currently offers download speeds of up to 40Mbps and upstream speeds up to 10Mbps. Openreach is planning to roughly double these speeds next year. FTTP, where the fibre goes directly to homes and businesses, will offer speeds of up to 100Mbps.

Mike Blackburn, BT's North West regional director, said:- "BT's roll-out of super-fast broadband is marching on at a rapid pace. Residents and businesses in these latest locations can look forward to choosing a high-speed connection over a network offering an unrivalled choice of suppliers, which keeps competition thriving and costs down. Our latest investment will propel internet users at home and at work into the 21st century fast lane, and marks another milestone in the development of Greater Merseyside's next generation communications. We have plans to take super-fast broadband to two-thirds of the UK by the end of 2015 but we don't want to stop there. We have long said reaching the largely rural and remote 'final third' will require a partnership approach and we welcome the fact that the UK government has recently allocated funding of hundreds of millions of pounds for next generation broadband initiatives for these more challenging areas. BT has the strength and the commitment to deliver large-scale broadband projects and we want to play a leading role in bringing faster technologies to our rural communities. As today's investment demonstrates, BT is playing its part in delivering faster broadband across the UK – but there needs to be a collective effort to ensure no part of Greater Merseyside is left behind."

Internet users with a fibre broadband connection can do much more online, all at the same time. For instance, a family could be downloading a movie, watching a TV replay service, surfing the internet and playing games online. A music track can be downloaded in about two seconds, a whole album in 30 seconds and a feature length HD movie in 10 minutes.

Upload speeds are the fastest in the UK, allowing large videos and data files to be sent almost instantly and activities, such as uploading hi-resolution photos to Facebook, to be completed in seconds.

Unlike other companies, Openreach offers network access to service providers on an open, wholesale basis, supporting a competitive market. For further information on Openreach's super fast broadband programme visit:- superfast-openreach.co.uk.
Missing 21 Year Old Found In River Mersey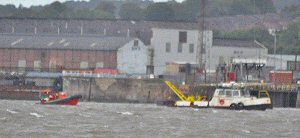 MERSEYSIDE Police have confirmed that the body discovered in the River Mersey on Sunday, 11 September 2011, was that of the missing 21 year old Robbie Crofts. A Home Office post-mortem was carried out and his cause of death has been established as drowning. So far it is unclear as to what happened. Both he and his girlfriend Hayley Holmes had spent the day in Liverpool at the Mathew Street Festival and where last seen with on New Brighton promenade on Sunday, 28 August 2011, in the evening. Hayley, who was aged 17 and from Birkenhead, was discovered dead near New Brighton promenade at about on Monday, 29 August 2011. A post mortem investigation found that Hayley had also died as a result of drowning. At the time, Merseyside sPolice found a pair of women's sandals and a pair of men's trainers close to where her body was discovered, along with a mobile phone and a search was started for the 21 year old, Robbie Crofts. An inquest will be opened by the Coroner's Office to look into the drownings. Temporary Detective Chief Inspector Dave McCaughrean said:- "Our thoughts are with Robbie and Hayley's families at this sad time."