RYA Essential Navigation & Seamanship (Classroom based)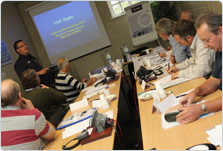 EVENING Classes commence Wednesday, 2 November 2011 from 7pm to 9pm. Duration 10 Wednesday evenings, course finishes on Wednesday, 18 January 2012

This course is an excellent introduction to navigation and safety awareness for new, inexperienced, rusty skippers or crew. It is the perfect stepping stone to the more in-depth Day Skipper and Yactmaster theory courses.

Previous Experience Required:- This course is perfect for you if are new to sailing, motor boating, power boating, sea angling and diving as well as experienced dinghy and keelboat sailors and inshore racers.

Course Content:-

Anchoring
Buoyage
Charts and publications
Engine checks
Passage planning
Pilotage
Rules of the road
Safety
Pyrotechnics (Distress Signals)
Tidal awareness
Visual and electronic navigation (GPS)
Weather forecasts

You will receive a course pack which includes a chart plotter, course handbook, exercises and an electronic chart plotter CD.

This course is a highly practical course with lots of opportunities for you to put your new found knowledge into practice using the exercises provided.
Go to seavoice-training.co.uk for more information.
Budget discussion goes live on web
A discussion about how Liverpool City Council can make savings of around £50 million next year is to be streamed live on the internet this Friday, 16 September 2011.

The meeting will see the political and managerial leadership of the city discussing a range of budget options. For the first time ever, electors will be able to follow discussions live as they happen at the Town Hall from 1:30pm until 3pm by logging on to the council's website.

It follows a successful trial in August, when a budget meeting outlining the council's financial position was recorded and subsequently placed on the council's website, attracting hundreds of 'hits'.

There is also an interactive element as questions can be sent via email where they will be answered as quickly as is practical. The most frequently asked questions and responses will be placed on the council's website. People who can't follow the action as it happens will be able to download it afterwards.

Council Leader Joe Anderson said:- "Because of what has been imposed on us by the government we have to make cuts of about £50m, on top of the £91m we had to make last year. We are determined to be as open and honest as we can about how we go about implementing the cuts. Or decision to broadcast the budget discussions will give the people who pay for council services a real insight into the decision making process, and the tough and challenging options we are considering. The decisions we are making affect people's lives so it is only right that they are able to see the discussions taking place and how we arrive at decisions. I hope this will lead to a greater understanding of the difficulties we face, and how we are trying to set a budget which is fair and protects services to the most vulnerable as far as we possibly can."

Public question time events giving people the chance to quiz the council leadership will be held later in the year.
The council will set its budget for 2012/13 next March (2012).

Do you know who is Miss Teen British Isles?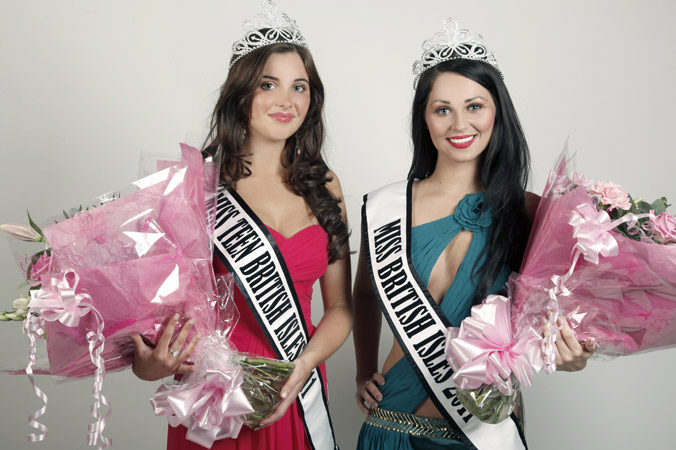 17 year old Karis from Aigburth is this year's Miss Teen British Isles, she was crowned earlier this month in the Southport Prince of Wales Hotel. Competing against girls from all over the British Isles in the teen category, aged from 13 to 17 years. the A 'Level student Karis was named the overall winner at the end of an exciting night.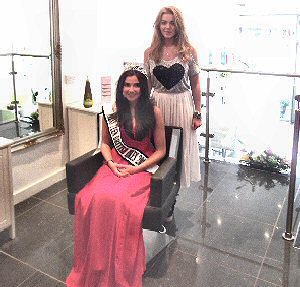 Pictured here with her hair stylist, another Aigburth based Kate Henshaw of Kate Henshaw Hair, Karis now hopes to go on to greater things. Karis added:- "I would like to thank my family for sponsoring me to do the event, which was my first ever event, as well as for Kate Henshaw who has worked on so many styles with me in her salon. I have since done some work experience in the salon as I have a real interest in fashion and hair."

See:- missbritishisles.com for more details and how to enter next years competition.
Chamber delegation take advantage of JLA link to US
A delegation from Liverpool Chamber of Commerce have set off on a Trade Mission to Boston this week, departing from Liverpool John Lennon Airport (JLA), taking advantage of the convenient KLM service to Amsterdam with its onward connections to Boston.

Earlier this year a delegation from Boston, visited Liverpool seeking investment opportunities. Visiting delegates saw the potential in the city and invited a reciprocal visit. As a consequence, Chamber CEO, Jack Stopforth and Trade Mission Manager/Head of Client Services, Jenny Stewart are leading a delegation of Liverpool companies looking to build on the meaningful business and cultural relationships identified during the previous exchange.

Jack Stopforth explained:- "We aim to help the participating companies and develop business relationships between Boston and the UK and consolidate the already existing links."

Jenny Stewart added:- "It's great to be able to travel out to the US from Liverpool John Lennon Airport and support KLM. The airline's regular service to their Schiphol hub, means that members have the added convenience of starting their journey from closer to home. We hope that this link will also help to encourage other companies explore business opportunities between our 2 great cities."