Age UK Southport race a fantastic success
Photographs by Patrick Trollope.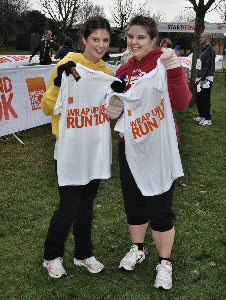 THIS was the first time Age UK has held the event in Southport, Merseyside and they are now hoping to do another next year, following the highly successful Southport 10k Wrap Up And Run event which was held on Sunday, 4 March 2012. Even with the poor weather and the very early start, the race attracted well over 200 runners from all over the UK. The runners taking part in this race started at around 8:30am and set off on the 10k circuit that took in the park gardens around the Marine Lake, as well as parts of the Lake edge and a section of the seafront, to name just a few of the sections around what was, as one runner said:- "a flat and easy to run course." Well, easy for some anyway, as us lot in the newsroom could never have done it. The charity told us that each winter more than 200 older people in the UK die because of the cold weather. The Age UK campaign called "Spread the Warmth" aims to stop unnecessary suffering and preventable winter deaths by ensuring that all older people stay warm and well through the winter months. The hundreds of runners, joggers and walkers all raise much needed money for the national charity, Age UK, in the process of keeping fit and it is hoped that the funds raised will now help save lives though its "Spread the Warmth" campaign. To find out more about this campaign and to help them raise more vital funds to help local older people, click here now! Also to see the results, please use this link. One of the many organizers from Age UK, David Gibbons said:- "We're delighted to see the support given to us for our first Southport Wrap Up and Run 10k. Many of our staff and volunteers who took part in the event were joined by so many fantastic people. We also got fantastic support from Merseyside Police, one of Southport's many Scout groups also came out and supported us. That's also not forgetting the support given to us from local Cadets and St John Ambulance and many others. It was really nice to see such good support! We are now looking forward to building on this and rising to the challenge of getting more next year. We will soon be looking for yet more to take part running, jogging or walking around beautiful Southport next year, so please keep your eyes out for more information."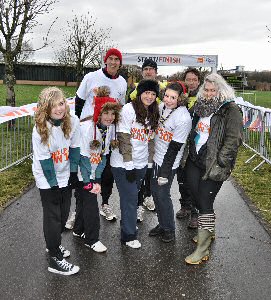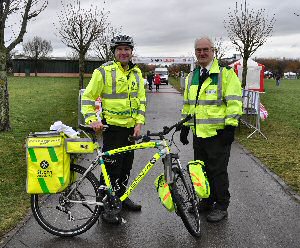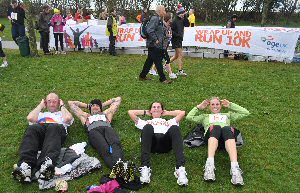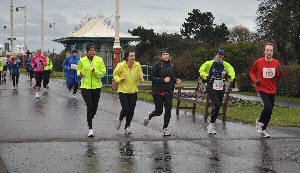 We hope you enjoy looking at all the photos, but please remember if you like any of them, don't copy them, contact us for a copy and help keep this site online by respecting the UK Copyright Law. Click on here to find out how you can get you copy of these photos.