Follow the yellow brick this Easter!
FOLLOW the yellow brick road to St Helens Theatre Royal this Easter and find yourself transported to a magical land somewhere over the rainbow... The Wizard of Oz, a timeless story of young Dorothy, her loyal dog, Toto, and three unusual friends in the Land of Oz, is set to grace stage at St Helens Theatre Royal from Wednesday, 4 April to Monday, 9 April 2012, and is the go-to show for families this Easter. The Regal Entertainment production is an enchanting recreation of the much loved, heart-warming tale that the whole family will enjoy. Click your heels together and join Dorothy; played by local actress Leah Murphy (The Salon, Peter Pan, Aladdin) and Toto as they are whisked away to the land of Oz and embark on an adventure with the Scarecrow (Radio City 96.7's Simon Greening), Tin Man and Lion to journey through the magical land to meet the Wizard of Oz and obtain their heart's desires.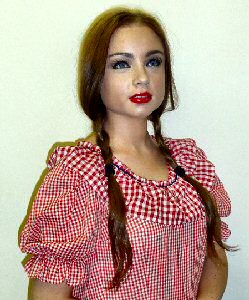 One day, a terrifying tornado hits Dorothy's uncle's farm in Kansas that takes hold of Dorothy's home depositing it in a far away land, the Land of Oz in Munchkin Country. When the house falls in OZ, it crushes the Wicked Witch of The East, killing her and causing celebration across the land.

So begins Dorothy's magical adventure through Oz. The Good Witch, played by Radio City 96.7's, Claire Simonson, comes to greet her and gives her a pair of sparkly red shoes, once belonging to the Wicked Witch of the East. The Good Witch also
tells her that she has to visit the Wizard of Oz who lives in Emerald City if they want to return home. Emerald City lies at the other end of 'the yellow brick road'.

The path of the yellow brick road is not always smooth, however, and the friends must watch out for the Wicked Witch of the West who has her eye on Dorothy and her special red shoes...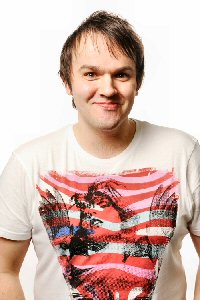 Radio City 98.7 DJ, Simon Greening said:- "The Wizard of Oz is a classic story, and one that generations of families have enjoyed over the years. To be involved in this fantastic production at St Helens Theatre Royal is a real pleasure; I've always loved the story and can't wait to take to the stage in April!"

Chantelle Nolan, Theatre Manager at St Helens Theatre Royal and the show's director, comments:- "We're delighted to present The Wizard of Oz at St Helens Theatre Royal this Easter; it's the perfect show for the whole family to rediscover the magic of the yellow brick road. A talented group of local youngsters will take on the roles of the friendly Munchkins, and a fantastic supporting cast performing songs that have stood the test of time."

For more information and to book tickets go to the Theatre Royal's website.
O'Brien joins the Vikings On Loan
WARRINGTON Wolves' Gareth O'Brien will join Widnes Vikings on a month's loan with immediate effect. Gareth, 20, is a product of the Warrington youth system and was promoted to the first team training squad back in 2010. Having excelled in the academy teams Gareth made his first-team debut last season against Keighley Cougars in the Cup touching down for a try. This was followed by a further 2 appearances against Castleford Tigers and Swinton Lions before his season was cut short through injury. He was also Player of the Series in England Academy's 2 match win over the Australian Schoolboys in 2010. Vikings Head Coach Denis Betts is delighted to welcome Gareth on board, adding:- "Gareth is an exciting young talent who will add both depth and quality to our squad. Given the consistent form of Lee Briers, Richie Myler, Stefan Ratchford and Chris Bridge, he has found his opportunities limited and I've no doubt he will relish the prospect of playing regular first team rugby at the Vikings. On behalf of the club, I'd personally like to thank the Chief Executive of Warrington Wolves Andy Gatcliffe, plus their Head of Coaching and Rugby Tony Smith and Director Simon Moran, for making this loan-deal possible."

Romantic Ballet, Romeo and Juliet At Vue Southport
Photographer Dee Conway

VUE Southport will screen the Royal Ballet's romantic production of Romeo and Juliet, at 7.15pm on 22 March 2012, recorded live from London's Royal Opera House.

Romeo and Juliet tells the tragic story of 2 star crossed lovers from Verona. Despite the wishes of their rival families, the couple embark on a love affair as their relatives go to war. With the realisation that their families will never accept them, the lovers marry in secret, but are torn apart by a series of events, that ultimately result in their deaths.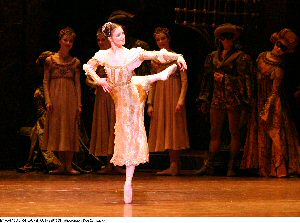 With choreography based around Shakespeare's famous play, the full Company of The Royal Ballet perform in rich period costumes, drawing audiences into the intense drama of this ballet classic. The powerful sound of Prokofiev's haunting music is captured on Vue Southport's Dolby Digital 5.1 Surround Sound to ensure the best audio experience. Moreover, the dancers and the beautiful Elizabethan stage design are recorded from various points across the auditorium and broadcasted on a High Definition screen, giving cinema-goers the best seats in the house.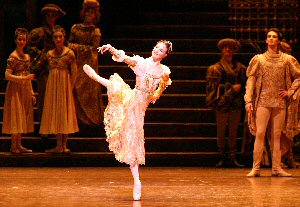 Mark De Quervain, Sales and Marketing Director of Vue Entertainment, comments:- "Romeo and Juliet gives cinema-goers a unique opportunity to experience one of the most enduring and romantically tragic tales of all time. This revival offers romance as well as action-packed encounters in crystal-clear, high definition, making it a must-see for all newcomers and ballet fans alike. The creative sets and powerful soundtrack are also showcased at their best, giving cinema goers a fantastic experience of this epic love story. Having previously screened performances such as The Nutcracker, Sleeping Beauty and Il Trittico, we are very excited to bring this classic, romantic production to Vue Southport, having already wowed audiences for more than 40 years on the stage, we are sure it will be a crowd-pleaser."

Tickets to the performance of Romeo and Juliet cost £15 and can be booked at:- myvue.com.
Local law firm opens new office with super bike champion
LEGAL firm Fletchers has revved into its new offices in Southport, thanks to the help of British SuperBikes champion Tommy Hill. Fletchers has seen its 100 staff members come under one roof at Dukes House after previously been based at various offices around the area. The firm invited Hill, who the company sponsored when he was first setting out in the world of SuperBikes in 2003, to officially open its new home.

Reigning BSB champ Hill, who has just turned 27, will be only too aware of the importance of firms like Fletchers who specialise in insurance claims for personal injuries. Hill's early racing life included a near-fatal moto-cross accident in which he lost a kidney and his spleen.

Fletchers' director, Ed Fletcher, who himself is confined to a wheelchair because of a motorbike accident ten years ago which ruptured his spine, said:- "Biking has long been this firm's passion and mean area of work and we have been specialising in motorcycle claims for the last 25 years and have worked with a number of the largest motorcycle insurers in the UK. We were delighted that Tommy agreed to come and open our new offices."

Hill said:- "I have known Fletchers since the beginning of my career and they have supported me through what can be a difficult sport to get into. The new offices look fantastic and I'm so proud of what Fletchers have achieved. There are more people on bikes now than ever before and I am so pleased to see Fletchers succeed and provide a much-needed service. They have helped me and I am so pleased that we have grown together."

Fletchers initially got involved with supporting Hill because of the company's own Julia Eyton, a bike fan herself, who was impressed with the then young wannabe bike champ when she first met him ten years ago.