Joint Venture Success and Job Joy for Liverpool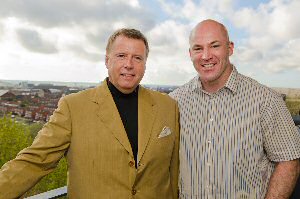 MIDDLE England Developments has completed its refurbishment of Candia Tower in the Everton area of North Liverpool.

The company bought both Candia Tower and the neighbouring Crete Tower back in October from administrators for £1.8m in a Joint Venture with SLC Property Investments Ltd, after a developer which had previously proposed a scheme for the site had run out of money. It immediately began work on refurbishing; both properties and has completed the 64 apartment Candia Tower block within 3 months.

Middle England said that all 128 units at Candia and Crete Towers were pre-sold to investors, and contracts have already been exchanged on all units. Investments for each of the 3 bed room apartments came from as far afield as China and Singapore.

Managing director of MED, Nigel Russell, said that over £2m has already been spent on the upgrade, with a design team that includes KDP Architects and SHP Structural Engineers.

The whole project of the 2 Towers, which are both 16 floors tall, had directly and indirectly seen around 300 jobs created for the likes of electricians, labourers and several other building professions. Kevin Cole, Director of SLC Property Investments Limited added:- "At a time when significant job cuts are being made in industry as a result of the economic downturn, we are all delighted that both Middle England Developments and SLC Property Investment Ltd are able to create employment opportunities on this project in North Liverpool."

Crete Tower and the remainder of the site should be complete by early May 2012. All units in Candia Tower are now being let / up for let with agents ranging from £525 to £575 per month, with an option of a furniture pack for an additional £50 per month. There is 24 hour on site security, a residentís gym, underground parking and spectacular views out across the city. The specification on this development is very high with the City Centre only 5 minutes away.

Home Instead shows it cares for 5th anniversary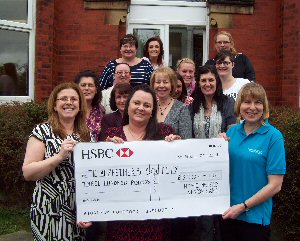 At-home care company Home Instead Senior Care in Southport has celebrated its 5th birthday this week by making a generous donation to the Alzheimerís Society. The birthday celebrations, held at the companyís offices at Scarisbrick New Road, were attended by CAREGivers and Linda Lawson, an information officer from Alzheimerís Society Southport. Linda accepted a cheque on behalf of the Alzheimerís Society and also took the time to tell the Home Instead team more about her organisationís "This is me" campaign which is aimed at informing professionals about the person with dementia as an individual and how our CAREGivers can support their clients and families to compile the information needed. We also presented Linda with a cheque for £300.00 which relates to funds raised since last September.

Home Instead owners Anthea Pilkington and Irene Hough commented:- "As we care for around 150 older people in their own homes, we are extremely passionate about providing help for people affected with dementia. We were delighted to carry out fundraising activity for the cause and were thrilled to be able to present this donation to Linda and also to hear about the fantastic work that Alzheimerís Society is doing in the community."

Linda commented:- "It was lovely to join in Home Insteadís celebrations and meet all of their wonderful CAREGivers. Thank you for once again for your generous donation and ongoing support, it really is appreciated."

Home Insteadís unique services are tailored to the needs of individual clients and range from companionship, meal preparation, light housekeeping, post-discharge care, medication reminders, shopping and errands. The service is person centred and allows people to remain at home and lead a relatively independent life and is available 24 hours a day, 7 days a week.

For more information about this event or about Home Instead Senior Care Southport, please visit:- homeinstead.co.uk.